Did you know that 10% of the total value of a home is often the ballpark cost for kitchen remodeling? When renovating the kitchen, there's nothing better than a fresh coat of paint. A small change, such as color can completely transform the space. But what is the best color choice for your kitchen? Choosing the right kitchen cabinet paint colors can be tricky. A common problem is picking a color that will tie the whole room together. With white cabinets, the vast options can be overwhelming.
There are many paint colors that you can use to achieve a stunning look. To know the best, you should look at the pros and cons of each color. Here are some of the best options for kitchen cabinet paint colors for white cabinets.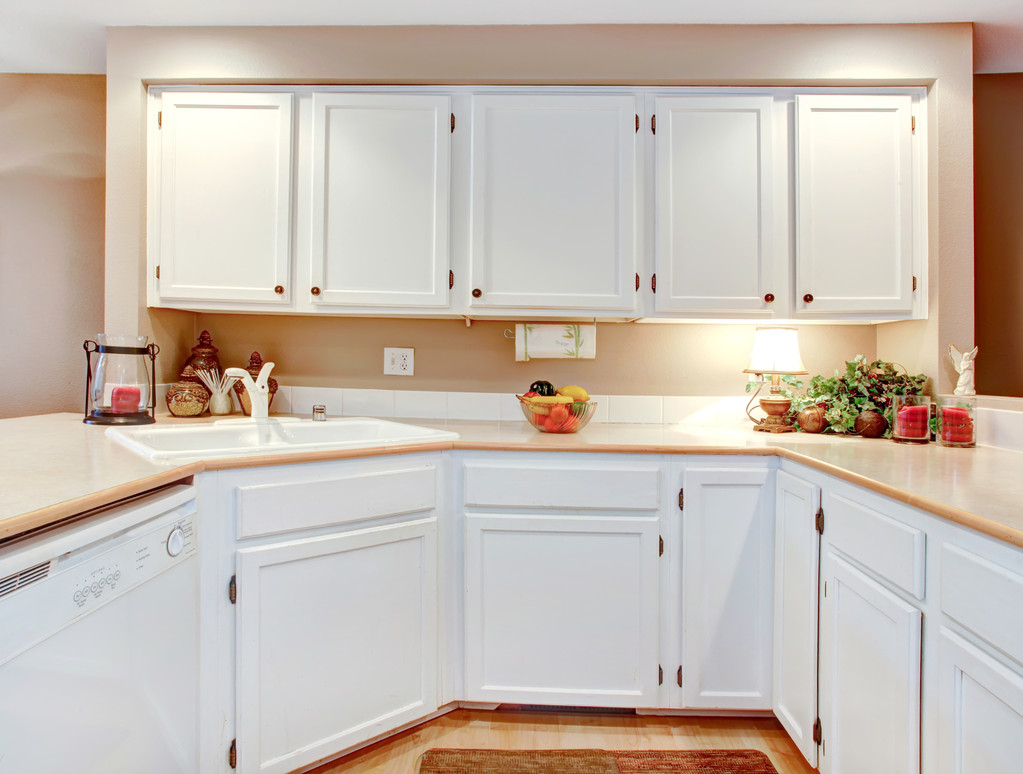 Agreeable Gray
Agreeable Gray is one of the greatest kitchen paint colors to pair with white cabinets. This warm gray will give your space a dimensional feel, playing off the natural hues of your cabinets. With a cool undertone, Agreeable Gray allows you to create a room with a bright and airy atmosphere that will be sure to please everyone.
You can create an elegant look that adds a touch of modernity or pair it with brighter accents to create a playful, vibrant space. The possibilities are endless with this versatile and stylish shade. Agreeable Gray is the perfect choice for a chic and modern beautiful kitchen.
Canvas Tan
When looking for a classic and timeless look for your kitchen, going with white cabinets is a great option. To pair those white cabinets, one great color is Canvas Tan. It is a neutral color but will bring a warm and inviting atmosphere to your kitchen.
This off-white-beige color is versatile and goes with many different styles, from classic to modern. It will complement features such as wood detailing and stainless steel accents while providing a feeling of warmth and comfort. A brilliant way to achieve a sophisticated vibe in your kitchen is to pair this paint color with marbled countertops.
For a more professional touch, you may want to consider hiring painters. Check out Westslopepainting.com as they offer a variety of colors that can lighten and brighten any kitchen layout with white cabinets.
Dovetail
Dovetail is a beautiful shade of gray-blue that provides an earthy feel that complements white cabinets and open shelving. The neutral color is ideal for creating a welcoming look, without overwhelming the space. It adds a hint of sophistication and pairs well with all the other colors in the room.
The deeper tones add depth and warmth, while the lighter components offer a pleasant contrast. The result is a modern kitchen that you will be proud to entertain in.
Repose Gray
Repose Gray is a light gray color that works with any style of kitchen and complements the look of white and other colors. Painting a kitchen with this color creates an open and relaxed look without feeling dark or heavy. The color is flexible and can be used for walls, cabinets, and accents like hardware or backsplashes.
It pairs well with white or a neutral color like beige or tan on the walls and contrasts well with bolder colors like navy or red. The gray hue also helps create a calming atmosphere that is perfect for any kitchen.
Sea Salt
Sea salt evokes coastal vibes and brings a calming demeanor to any home. For those seeking a muted, neutral-hued kitchen that was designed to be classic and timeless, Sea salt is a great choice.
While it is neutral, it still brings a soft, airy feeling to your kitchen. It opens up the space and makes it appear larger.
Sea salt partnered with white cabinets creates a kitchen with subtle sophistication and laid-back elegance. The wispy, sage-like hue of sea salt provides a light backdrop to show off your white cabinets. The color allows for complementary accent colors to be added and easily blended.
Sage Greens
Sage greens are some of the greatest kitchen paint colors due to their versatility and timeless look. Shades of sage, ranging from subtle pistachios and celery to deep sage and olives, provide a warm, earthy look that stands the test of time. Paired with clean white cabinets, walls painted in sage greens look cozy.
If your goal is to create a calm, relaxing kitchen atmosphere, look to shades of sage greens to do the trick. Sage greens look good in kitchens with large windows or much natural light, brightening and modernizing the space.
If you have an already bright kitchen, lighter sage greens can create an energizing feeling. Darker hues can add an extra dose of warmth and character. Sage greens are ideal for almost any kitchen design.
Pebble Path
Pebble Path is a lovely choice for kitchen paint colors with white cabinets. This light, warm and gray-toned hue looks great in both modern and traditional kitchen designs. This is a great color because it is subtle enough not to overpower the room, yet bold enough to make a statement.
Pebble Path will create a peaceful environment in the kitchen and help to bring out the beauty of your white cabinets. As a bonus, this color will go with just about any decor scheme, from classic to modern, so you don't have to worry about a remodel when decorating.
Sunny Yellow
Sunny yellow is bright and cheerful, and pairs well with natural wood tones, creating a vibrant, enticing atmosphere. Yellow also has the bonus of reflecting light to make the room look more spacious. On white cabinets, it gives a bright, fresh, cheerful look and can make the room feel larger.
It can also help to brighten up a room with little natural light. Sunny yellow can be used in many different ways to create different effects. For a lively, modern look, combine it with deeper greens and blues for an accent wall.
Selecting the Best Kitchen Paint Colors with White Cabinets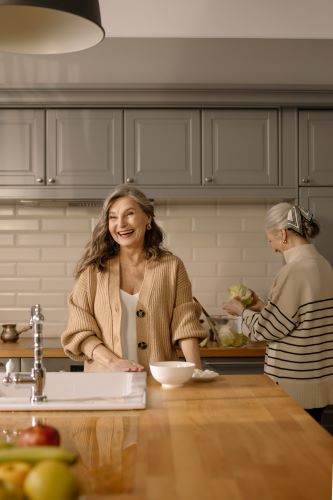 No matter your sense of style or budget, certain kitchen paint colors with white cabinets suit you. From warm and inviting colors such as yellows to cool, timeless blues and greens, you're sure to find a paint color that suits your kitchen. Try out the samples and take your time to create a look that combines style and function.
If you are looking for more information about kitchen renovations, you should check all our articles.