Within each home lies a cherished space – the bathroom. It's more than just a room for basic needs. It's a space for relaxation. The transformation it has undergone highlights its significance in our everyday lives. Incorporating this understanding,
According to Redfin, real estate prices were up 6.3% in Schaumburg, Illinois. This city boasts real estate prices that are among the highest in the state, with a median home cost of $343,085. Converting a shabby bathroom can be a crucial investment if you plan on selling your house later.
Here are some more reasons why you need a luxury bathroom upgrade.
Enhanced relaxation and comfort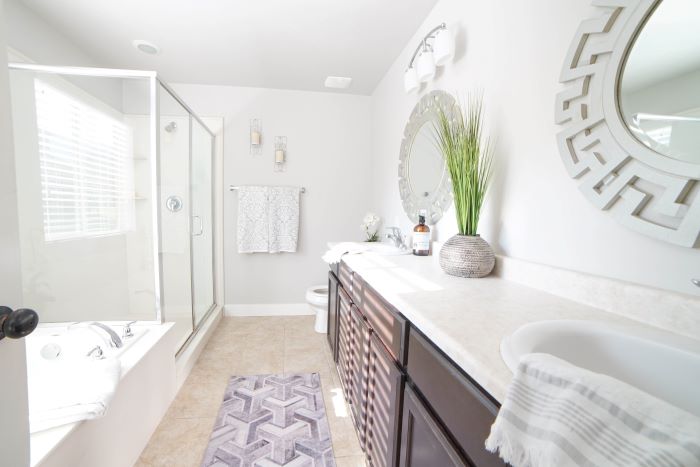 With a luxury upgrade, your bathroom can be a personal space for relaxation and comfort. Imagine coming home after a tiring day and sinking into a hot bath, letting the warmth soothe your weary muscles. Or stepping onto heated tiles on a chilly morning, feeling the cozy warmth seep into your feet.
Picture having a high-end shower or even a sauna right in your home, lifting your spirits and melting away stress. These features aren't just for posh hotels anymore. You can enjoy them every day, making your daily routine feel like a treat rather than a chore.
Improved home value
Elevating your bathroom with a touch of luxury is not just about indulgence but also makes good financial sense. You can expect to spend between $3,965.00 and $19,290.00 on making your bathroom more luxurious in Illinois. Undertaking high-end bathroom remodels in Schaumburg and other prominent towns and cities in the state is an investment that promises good ROI. You can expect to recoup an additional 70% of the total amount you invest.
Going the extra mile to infuse your bathroom with top-tier finishes, standout designs, and custom features attracts upscale buyers. They tend to value such enhancements, viewing them as an indicator of the house's overall quality. By transforming your bathroom, you improve your living standards and position your home for better market value.
Increased functionality
Updating your bathroom gives you more room, makes things easy to find, and provides better storage. Smart choices, like extra shelves and modern floating sinks, help keep your bathroom tidy and easy to use. Making the right changes makes your small bathroom seem more spacious and well-arranged. So, it's not just about luxury; it's also about making smart, effective changes to your space.
Reflecting personal style
Maybe you love sleek, modern designs or are more drawn to vintage charm. Either way, a bathroom upgrade is your opportunity to make a statement. You can choose high-quality materials that match your style and luxury fittings that elevate the experience. An upgrade also allows you to use colors and patterns you love, making the space unique. Your bathroom becomes an extension of your personality, a space where style meets function.
Superior quality and durability
High-end bathroom fixtures and fittings are manufactured with top-notch materials that guarantee years of faultless service. They resist wear and tear better than their standard counterparts, reducing frequent replacements and repairs. So, even though you might spend a little more upfront, the longevity and reliability of luxury bathroom items will, over time, actually save you money.
Energy efficiency and sustainability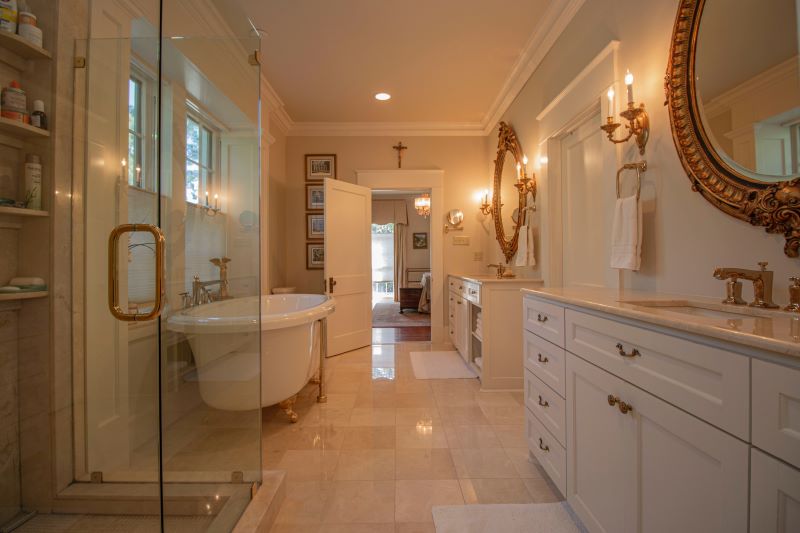 High-end fixtures like water-saving showers, low-flow toilets, and LED lights add a touch of elegance and help save the planet. They consume less water and electricity, so you're doing your bit for the environment while saving money on utility bills. Plus, these upgrades blend seamlessly with modern aesthetics, making your bathroom eco-friendly and a visually pleasing retreat. It's a win-win situation for you and Mother Earth.
Tech-savvy features for modern living
Life's little luxuries matter, and upgrading your bathroom can make all the difference. Imagine a space where you start and end your day, brimming with modern, tech-savvy features. Think of a smart shower adjusting the water temperature as you like or an automatic faucet that saves water while ensuring cleanliness.
Imagine a mirror that doesn't fog up or show you the news while brushing your teeth. Every detail matters, from the plush bath towels that warm you to the ambient lighting that sets the mood. You deserve a bathroom that's not just functional but also a personal sanctuary. It's not just about luxury; it's about better living. It's about infusing technology into daily rituals to make life more comfortable.
Enhanced health and wellness
Upgrading to a luxury bathroom is not just about flaunting an elegant design. It's a leap towards your improved health and wellness. You step into your bathroom every day, starting and ending your day in that space. Shouldn't it be a place that boosts your mood, aids relaxation, and promotes good health?
A luxury bathroom does just that. Its state-of-the-art features, like steam showers and heated floors, can turn your routines into calming rituals. It can transform simple acts like bathing or brushing your teeth into moments of serenity and self-care. Modern luxury bathrooms are built with eco-friendly fixtures, reducing water usage and benefitting our planet. So, when you invest in a luxury bathroom upgrade, you're investing in your wellness, setting the tone for healthier, happier days.
Conclusion
A luxury bathroom upgrade is far from an extravagant whim. It is a worthwhile investment that elevates your home's value, enhances relaxation, and encapsulates your unique style. Beyond aesthetics and comfort, it boosts functionality, assures durability, and supports sustainability. And let's not forget its transformative effects on personal health and wellness. So, are you ready to step up your bathroom game? Because it seems luxury is no longer a choice but a lifestyle necessity.