Choosing the right dentist for your child is a crucial decision that can significantly impact their oral health and overall dental experience. A pediatric dentist specializes in providing dental care specifically for children, ensuring they receive age-appropriate and comfortable treatment. In this article, we will explore the essential factors to consider when selecting a dentist for your child and provide guidance on making the right choice for optimal oral health care.
Why Choose a Pediatric Dentist?
Pediatric dentists undergo additional training beyond dental school to specialize in the oral health care of infants, children, and adolescents. They have a deep understanding of child development, behavior management techniques, and specialized dental treatments for children. Pediatric dentists create a child-friendly environment, making dental visits more enjoyable and less intimidating. Their expertise and experience make them the ideal choice for providing comprehensive dental care for your child.
Factors to Consider When Choosing a Dentist for Children
1. Qualifications and Experience
Look for a dentist who is a licensed pediatric dentist. Check their credentials, education, and professional affiliations to ensure they have the necessary qualifications. Experience is also vital, so consider how long they have been practicing pediatric dentistry and their expertise in handling different dental issues commonly found in children.
2. Child-Friendly Environment
A welcoming and child-friendly dental office environment is essential for making dental visits a positive experience. Consider factors such as the waiting area, dental equipment, and the overall atmosphere. Look for an office that is colorful, has toys or books, and offers amenities that cater to children, helping them feel comfortable and at ease.
3. Behavior Management Techniques
Children may have varying levels of dental anxiety or fear. A skilled pediatric dentist will have effective behavior management techniques to help children feel relaxed during dental visits. They should be patient, understanding, and able to communicate with children in a gentle and reassuring manner.
4. Comprehensive Services for Children
Ensure that the dentist offers a wide range of dental services specifically tailored for children. This may include preventive care, dental cleanings, fluoride treatments, dental sealants, orthodontic evaluations, and restorative treatments. Having all these services available in one dental office can simplify and streamline your child's dental care.
5. Positive Reviews and Recommendations
Read online reviews or seek recommendations from family, friends, or your child's pediatrician. Positive reviews and recommendations can provide valuable insights into the quality of care and the overall experience provided by the dentist. Personal referrals can be particularly helpful in finding a dentist who is trusted and respected within the community.
6. Emergency Dental Care Availability
Children can sometimes experience dental emergencies. It's essential to choose a dentist who provides emergency dental care or has arrangements in place for urgent dental situations. Knowing that your child's dentist can promptly address any unexpected dental issues will give you peace of mind.
7. Location and Office Hours
Consider the location of the dental office and its proximity to your home or your child's school. Additionally, check the office hours to ensure they are convenient for scheduling appointments that fit into your child's routine without causing disruption.
Conclusion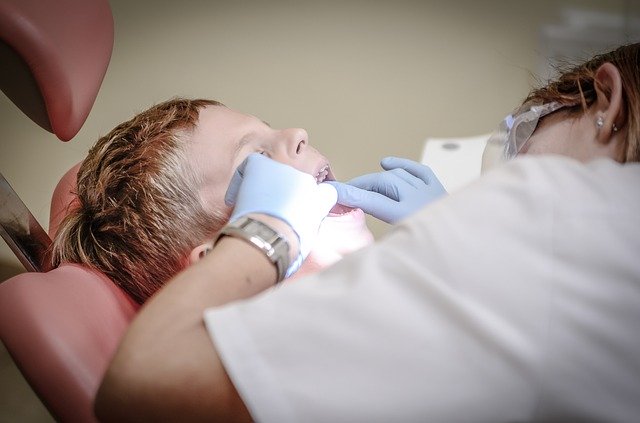 Choosing the right dentist for your child is vital for ensuring their oral health and overall dental experience. A pediatric dentist can provide specialized care tailored to children's unique needs, fostering positive dental experiences and setting the foundation for lifelong oral health. By considering factors such as qualifications, experience, a child-friendly environment, behavior management techniques, comprehensive services, positive reviews, emergency care availability, and location, you can make an informed decision in selecting the best dentist for your child's oral health care needs.