Whether you're a full-time employee who needs some time to unwind, a student who is navigating college life, or someone who feels like you're inundated with stress every day, self-care is crucial. In our fast-paced world, it's crucial to find moments of peace and relaxation to recharge your batteries. One wonderful way to do this is by having a self-care night in the comfort of your own home. These nights are all about taking care of yourself and indulging in activities that promote well-being. In this blog, we'll explore five tips to help you create the perfect relaxing self-care night, leaving you feeling rejuvenated and ready to tackle whatever life throws your way.
Set the Mood with Ambiance
Creating the right ambiance is essential for a relaxing self-care night. Start by dimming the lights and lighting some scented candles or incense. Soft instrumental music playing in the background can also enhance the atmosphere. Consider setting up a cozy corner with blankets and pillows where you can unwind and enjoy your evening. When you spend so much of your week being pulled in dozens of different directions because of your long list of responsibilities, it's important to spend some time not being productive.
Pamper Yourself with a Spa Night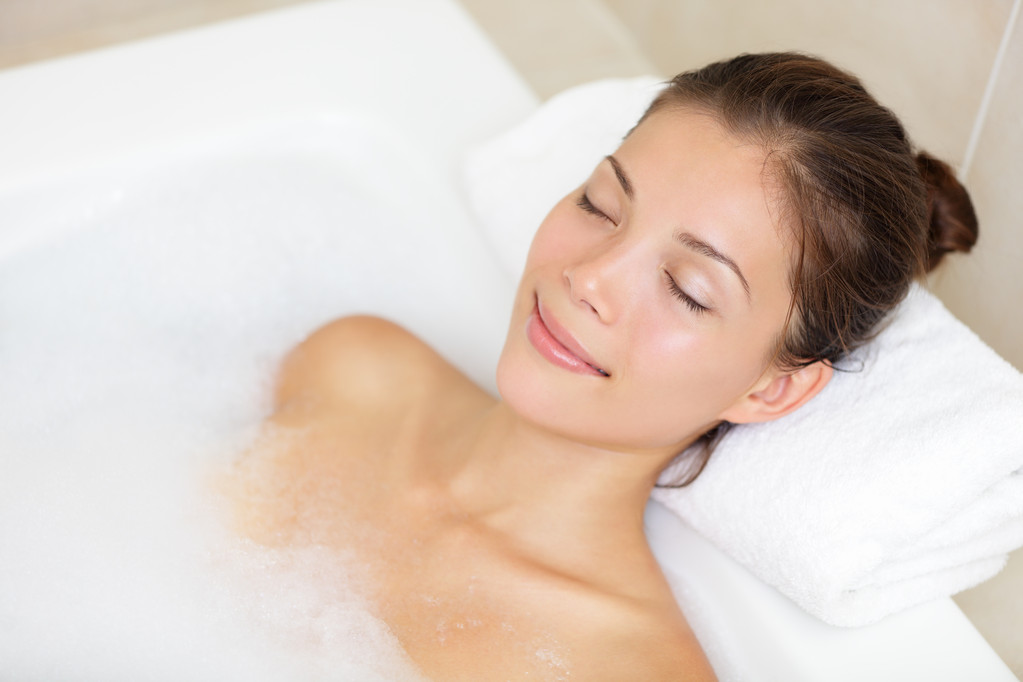 One of the most indulgent aspects of self-care is pampering yourself. Run a warm bath with your favorite bath salts or essential oils. Face masks and exfoliating scrubs can work wonders for your skin. Don't forget to moisturize afterward for that extra touch of luxury. As you soak, take deep breaths and let go of any stress or tension. While there's certainly nothing wrong with making an appointment for a spa day, that's not always in the budget. Fortunately, you can pick up some much-needed items and treat yourself from the comfort of your own home.
Nourish Your Body with Healthy Treats
When you're constantly busy, it's easy to form some bad dietary habits. We often hit drive-thrus in the name of convenience without realizing that the food we're eating is hurting our health and well-being.
Self-care also involves nourishing your body with good food. Prepare a simple and nutritious meal, such as a colorful salad or a warm bowl of vegetable soup. Consider including foods rich in antioxidants, vitamins, and minerals to boost your overall well-being. For a sweet treat, indulge in some dark chocolate or fresh berries. And while you're at it, brew a cup of your favorite herbal tea for added relaxation.
Get Lost in a Good Book or Movie
Escaping into a good book or movie is a fantastic way to unwind during your self-care night. Find a cozy spot, grab your favorite novel, and immerse yourself in its pages. Alternatively, queue up a feel-good movie that you've been wanting to watch. Allow yourself to become fully engrossed in the storyline, forgetting about the outside world for a while. Reading and watching a movie are both mentally stimulating, escaping into a fictional realm gives you a chance to escape the stressors that you're faced with every day.
Challenge Your Mind with Arcade Puzzle Games
If you're looking for a mental challenge and a touch of fun, consider playing some of the best Apple Arcade puzzle games. Puzzle games like "The Enchanted Odyssey" and "Mystic Mayhem" offer engaging gameplay and can be both relaxing and mentally stimulating. Solve intricate puzzles, explore enchanting worlds, and lose track of time as you delve into these captivating games. It's a great way to exercise your brain while still enjoying your self-care night.
Taking time for self-care is not selfish; it's essential for maintaining your mental and physical well-being. A relaxing self-care night can do wonders for reducing stress and promoting inner peace. By setting the right ambiance, pampering yourself, nourishing your body, escaping into a book or movie, and challenging your puzzle games, you can create a self-care night that leaves you feeling rejuvenated and ready to conquer life's challenges.
So, the next time you need a break from the hustle and bustle of daily life, remember these tips and treat yourself to a night of relaxing self-care. You deserve it.