Nurses' relentless and unwavering contribution to the public welfare and well-being is irreplaceable. The worth and respect of these frontline heroes achieve new heights during emergencies, natural disasters, and catastrophes like the COVID-19 pandemic. That's why nursing is a dream profession for many. But the reality is not as impressive as it appears. Today we will look at five nurse health issues and how to overcome them.
Challenging Profession of Nursing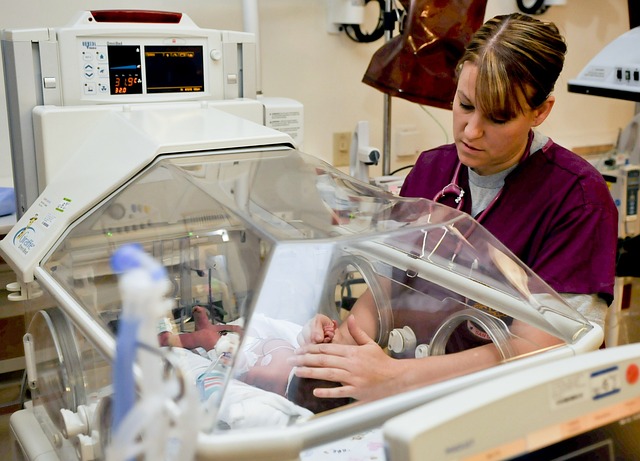 Global statistics reveal nursing tops the charts as one of the most challenging and stressful professions. Nursing protests for overwork, underpaid work, gender disparity, and uncomfortable working conditions occupy news briefings almost every day in different parts of the world. Yet, their issues remain unresolved, and many continue to compromise for their livelihood. But the long-term impact is devastating when grievances do not translate into satisfactory solutions. First of all, patients bear the cost of everyone's mess. Many lose their lives due to negligence, grievances, overwork, and fatigue of healthcare workers. Even when mistakes, losses, and tragedies become commonplace, healthcare management does not have a better solution than pushing their workers. As a result, frontline and lower-level staff like nurses undergo physical, emotional, and psychological strain and burnout. And such treatment is commonplace. That is why many nurses suffer from chronic physical and mental health issues.
Nonetheless, working as a nurse is more challenging than it appears. That's why academic programs like the MSN in nursing education and similar prepare students holistically. Modern nursing degree curriculum does not focus on quality care to patients alone. Nursing students of other medical branches also learn how to ensure their wellness while providing relentless care to patients. Though a perfect work-and-life balance is far from perfection for many, efforts bear fruits when all concerned parties work in coordination.
The following sections discuss what issues nurses face and possible remedies.
Mental exhaustion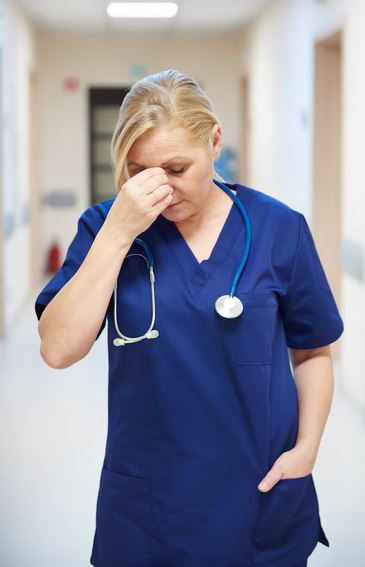 Nurses endeavor relentlessly to see their patients recover and leave hospitals healthy and happy. They ensure healthcare facilities maintain a healing characteristic. But it takes more than a mere physical endeavor of healthcare workers. Demanding duties, uncomfortable working conditions, workplace stress, and emergencies impact their emotional and mental health, leading to sleep irregularities, eating disorders, anxiety, agitation, emotional breakdown, and other psychological health issues. As a result, many take over-the-counter sleeping pills and antidepressant medicines to minimize the side effects of their stress and burnout on their working schedule. But end up in a vicious cycle. For instance, taking antidepressant medications without an expert suggestion leads to many complications, such as drug dependence, fatigue, increased appetite, weight gain, insomnia, drowsiness, agitation, restlessness, anxiety, change in personality, or worsening of an underlying issue.
Remedies:
Firstly, spare time to enjoy a good night's sleep. It helps your mind and body relax. Mental exhaustion is not a mere transitory concern. It worsens if you do not attend to your symptoms. If you suffer from chronic mental health issues, consult a psychological expert. A doctor can better decide and inform if a mental health issue needs therapy, medications, or consultations. So, it is better to consult a doctor before taking such pills.
Non-nutritious diet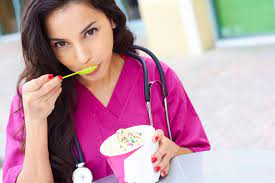 Diet is inevitable for better health, stamina, and longevity. It is vital to overcome and withstand mental and physical pressure when your work is even more draining and stressful. However, arduous working shifts hardly spare time for nurses to prepare and eat nutritious and healthy meals. Despite their counseling and health education to patients, they compromise their well-being. They eat whatever they find at duty stations whenever they have free time. They hardly have a fixed time to attend to their hunger signals in an overly occupied duty. As a result, most nurses do not have a healthy body mass index. One survey estimates over 25% of nurses suffer from obesity or are overweight due to an unhealthy diet.
Remedies:
Healthcare is a dedicated and demanding profession, requiring untiring commitment. But workers also need space, support, and resources to recharge. Given this reason, hospitals should arrange nutritious meals for their staff at discounted rates so everyone can choose a healthy menu. Authorities must also adjust dining breaks so everyone can leave their desks without conflicts and enjoy their meals.
Lack of physical activities
Since nurses have overly packed and tiring duty schedules, they hardly have spare time for physical workouts. Most of their duties and activities are either light-intensity or straining. Either way, they return home without much energy to engage in a healthy workout routine. And this is a routine for almost every nursing professional. No wonder why physical and psychological health issues like obesity, hypertension, musculoskeletal disorders, burnout, diabetes, weaker immunity, and infections are common in nurses.
Remedies:
A light workout cannot keep your heart and other vital organs healthy and functioning. That is why experts advise a combination of moderate to intense exercises, such as stretching, strength building, and cardio activities. Otherwise, an inactive lifestyle worsens the challenges of a tough job, affecting the quality of life, professional performance, and life expectancy.
Musculoskeletal health problems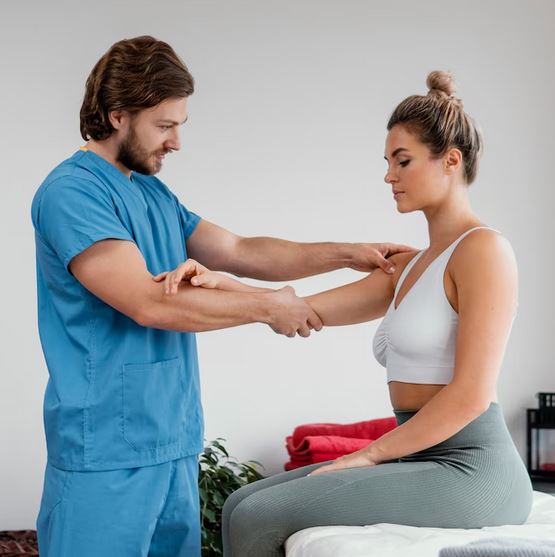 Musculoskeletal disorders are common in healthcare workers. Prolonged standing or sitting, uncomfortable postures, lifting and moving patients, long duty shifts, stress, and fatigue all contribute to the physical strain on nurses. Harsh working conditions, lack of awareness, shortage of assisting equipment, higher body mass index, and unhealthy lifestyle also increase their risks. A survey reveals a whopping number of nurses, over 97%, complain of chronic neck, lower back, upper back, lower legs, and ankle pain. Such complaints are more frequent and severe in seasoned and aged professionals. As a result, musculoskeletal complications have a more profound impact than their performance and agility. Nurses also experience challenges to well-being, quality of life, and employability.
Remedies:
The high prevalence of musculoskeletal health issues is unsettling. Hospitals should not pressure nurses more than their capacity. Concerned authorities must endeavor for better working conditions, supportive supervision, flexible working hours, clear instructions, and defined duties to improve job satisfaction and performance. They must also invest in newer technologies and equipment to simplify the physically demanding work of nurses.
Exposure to hospital hazards
A hospital may be a curing place, but it is also an abode for countless pathogens. Since nurses deal with patients and medical equipment, they cannot prevent exposure to germs, pathogens, and other contaminants. Unfortunately, infectious diseases like cold, influenza, hepatitis, and tuberculosis are common for hospital workers. The nursing staff is also prone to injuries and accidents like needle pricks, incisions, and radiation exposure while attending to patients during invasive procedures.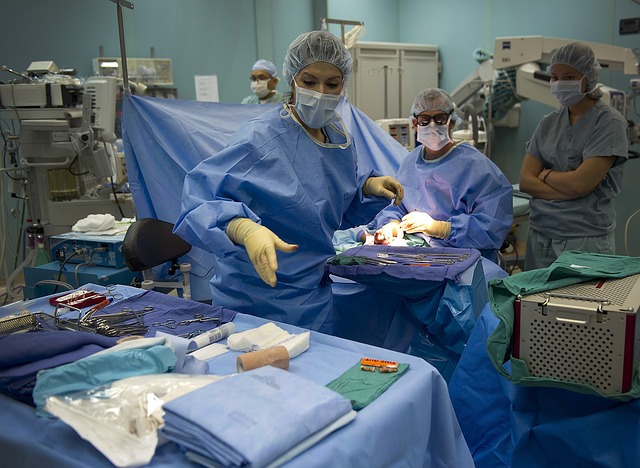 Remedies:
Better awareness regarding hospital hazards is the first and foremost requirement for all healthcare workers. Unless they know about the dangers, no protection can shield them. And then, hospital management and leadership should facilitate them with necessary protective equipment, training drills to handle medical equipment, and how to assist procedures safely.
Conclusion
The prevalence of several health issues in nurses and other healthcare workers is worrisome. If they cannot help themselves, how can they look after patients and provide quality care? Concerned authorities must facilitate healthcare workers on a priority basis than overlooking their complaints and well-being. They must endeavour for a sustainable healthcare system that satisfies patients and caregivers equally.