Summer is the prime time to enjoy the bounty of the sea. With warmer waters and peak fishing seasons, abundant fresh seafood is available along the coasts. In Maryland alone, commercial landings in 2021 boasted over 25.6 million pounds, emphasizing its pivotal role in the seafood industry.
Seafood is a quintessential part of summertime cuisine, offering light and refreshing flavors perfect for the season. From Maine lobster to Maryland crab, nothing makes summer quite like indulging in ocean delicacies. According to the National Fisheries Institute, over 90% of Americans eat seafood regularly, with peak consumption in the summers.
Coastal regions boast the freshest catches, offering beachgoers the ultimate seaside dining experience. Why not embark on a seafood extravaganza this season, sampling delectable dishes straight from the source? Besides, here are some sensational seafood recipes from North America's east and west coasts to spice up your summer menu:
Chesapeake Bay Crab Cakes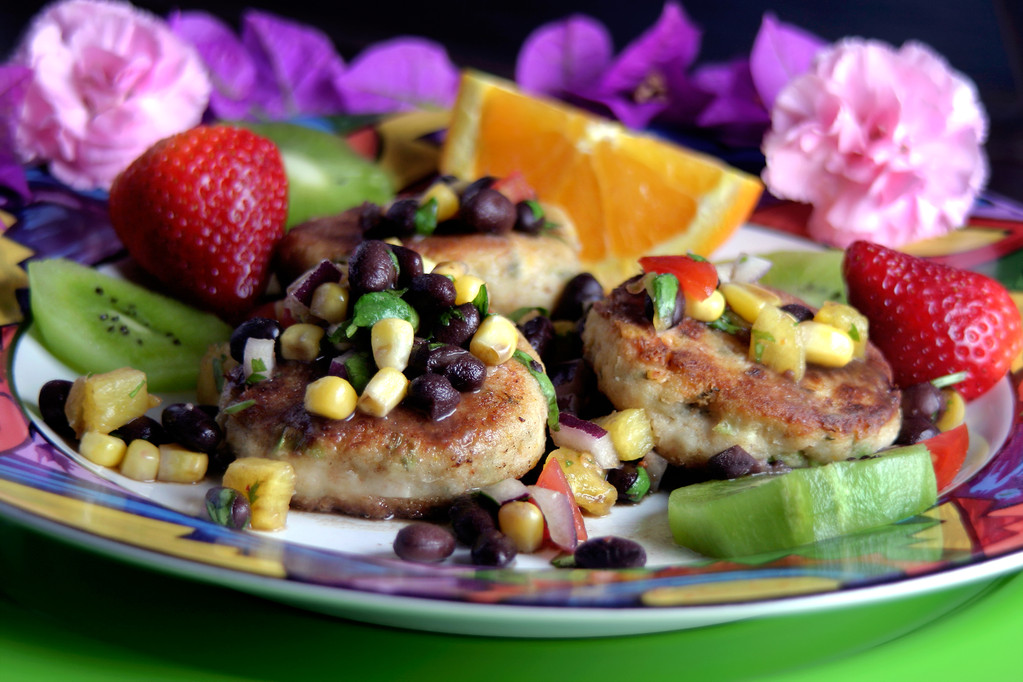 No East Coast seafood feast is complete without savoring Maryland's famous blue crab. Crab cakes are a classic way to enjoy lump crab meat's sweet, delicate flavor.
Mix crab meat, bread crumbs, egg, and seasonings like Old Bay before making patties and pan-fry until golden brown. Serve crab cakes with lemon wedges and remoulade sauce for a tangy complement.
Crab cakes make excellent appetizers or main courses. Pair crab cakes with coleslaw and corn on the cob for an easy weeknight meal.
Maryland Seafood Soups
While crab cakes hold a special place in many hearts, Maryland is also famous for its seafood soups. For those intrigued by the state's traditional recipes, learning how to make Maryland crab soup can lead to discovering another delightful aspect of its culinary heritage.
Rich, hearty, and brimming with flavors, Maryland crab soup is one of the best seafood dishes in the country. Pairing it with crab cakes makes for an unforgettable East Coast dining experience.
New England Lobster Rolls
The taste of lobster rolls can't be beaten. Split-top hot dog buns are loaded with chunks of fresh lobster meat mixed with just a bit of mayonnaise and celery for crunch. Keep it classic, or add lemon juice, herbs, and other seasonings to the lobster roll filling.
Chilled, buttered lobster rolls are perfect for picnics, beach days, or anytime you crave Maine's famous crustacean. You can check the lobster roll recipe from The Little Broken for an easy homemade version.
Pacific Northwest Salmon Burgers
Head to the West Coast for wild salmon burgers. It is one of the best ways to enjoy salmon's rich flavor. Fresh salmon fillets are combined with breadcrumbs, eggs, and seasonings before forming patties and are cooked until lightly charred. For a delicious sandwich, top salmon burgers with arugula, tomato slices, and lemon aioli on brioche buns.
Salmon burgers are budget-friendly, healthy, and versatile. Grill them, pan-fry them, or bake them in the oven.
Cajun Blackened Shrimp
No summer seafood spread is complete without shrimp. For an easy weeknight meal, try cajun-blackened shrimp. Coat peeled shrimp with cajun seasoning and blend before cooking with melted butter in a cast iron skillet.
The shrimp cook quickly, developing an irresistibly spicy, charred crust. Blackened shrimp packs some heat, so serve it with something cool like coleslaw or potato salad. Enjoy this New Orleans-inspired dish with a cold beer or margarita.
Ceviche
Transport your taste buds to Latin America with ceviche, raw fish, or seafood marinated in citrus juice. The acid "cooks" the fish, resulting in a refreshing chilled appetizer or light meal.
Try making ceviche with halibut, shrimp, scallops, or a combination. Let the seafood marinate in lemon juice with chili peppers, cilantro, onions, and tomatoes. The lime juice tenderizes the fish into a silky texture while infusing a bright, tangy flavor. Serve ceviche with tortilla chips for a satisfying no-cook summer meal.
New England Clam Chowder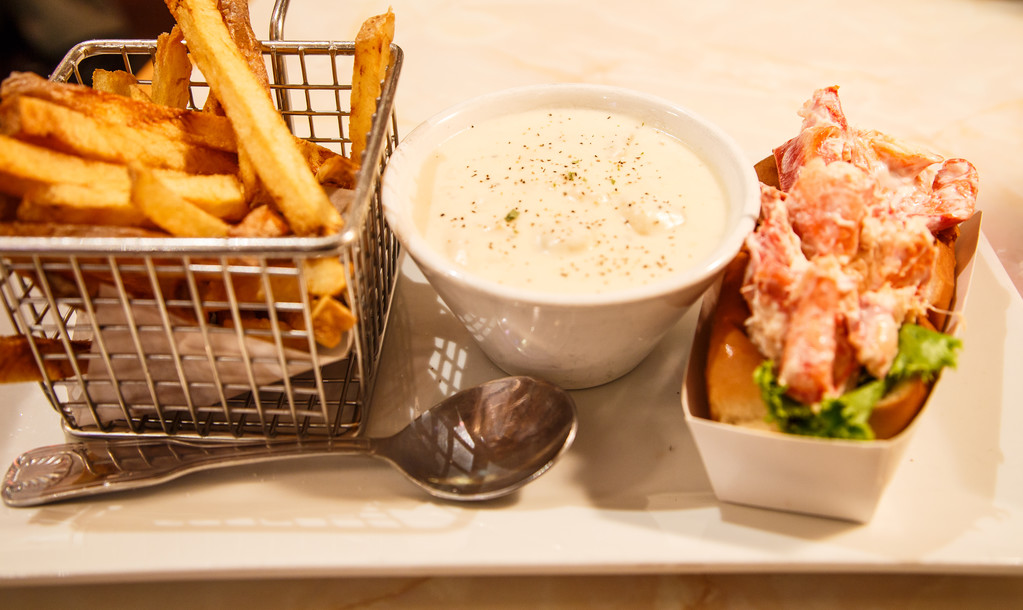 No East Coast food tour is complete without sampling clam chowder, the ultimate comfort food. This creamy, hearty chowder is loaded with chopped clams, potatoes, onions, bacon, and cream, with a dash of thyme and pepper.
The starch from the potatoes thickens the broth into an irresistibly velvety texture. Spoon clam chowder into sourdough bread bowls for a satisfying, informal meal.
Fish Tacos
Give your taco night a twist with grilled fish tacos, a classic Southern California specialty. Season firm white fish like mahi-mahi with lime juice, chili powder, and cumin, and grill until flaky. Warm corn tortillas and fill them with the fish, shredded cabbage, pico de gallo, avocado, and a tangy sauce like crema or chimichurri.
Fish tacos are customizable, so get creative with ingredients like mango salsa, queso fresco, or pineapple.
Crab Cakes Benedict
Take crab cakes to the next level for a decadent brunch by transforming them into crab cake eggs benedict. Poached eggs and hollandaise pair perfectly with the crab cakes, served open-faced on English muffins. The yolky eggs and creamy hollandaise complement the sweet crab, with the English muffins adding crunch.
Garnish with fresh dill and serve with roasted potatoes on the side. This elegant dish takes brunch to a new level.
Cioppino
Cioppino is San Francisco's signature seafood stew, loaded with various fish and shellfish. This Italian-American dish combines fresh seafood like crab, clams, shrimp, scallops, halibut, and mussels with tomatoes, wine, garlic, and herbs. The seafood gently cooks in the tomato broth, absorbing all the flavors. Serve cioppino with crusty bread to soak up the savory juices. A bowl of cioppino is the ultimate West Coast summer meal.
Conclusion
Summer is the perfect time to indulge in delectable seafood. From East to West Coast, you'll find incredible dishes made with crab, lobster, clams, shrimp, and more. Take advantage of peak fishing seasons by sampling regional specialties from coastal waters. The recipes in this article offer just a taste of the amazing seafood recipes worth trying this summer. So embark on your seafood extravaganza, and discover just how excellent seasonal seafood can be.