Glistening under the lights, silver sequins have an undeniable allure that can transform any dress into a mesmerizing spectacle. They are like stars on a dark night, capturing attention and casting an enchanting spell. Imagine yourself stepping into a room, silver sparkles ahead, and all eyes turn your way. But to truly harness the power of a silver sequin dress, it's crucial to accessorize thoughtfully. Let's delve into the art of accessorizing your silver sequin dress, ensuring you dazzle with elegance and poise.
Power of Sequins
Before we dive into the accouterments, let's pause to appreciate the inherent glam factor of silver sequins. These tiny reflective doodads have some serious magic – they reflect and refract the light to create an entrancing shimmer show. Whether it's a party, night out with friends, or fancy schmancy event, silver sequins make any girl feel like the belle of the ball.
Choosing the Right Jewelry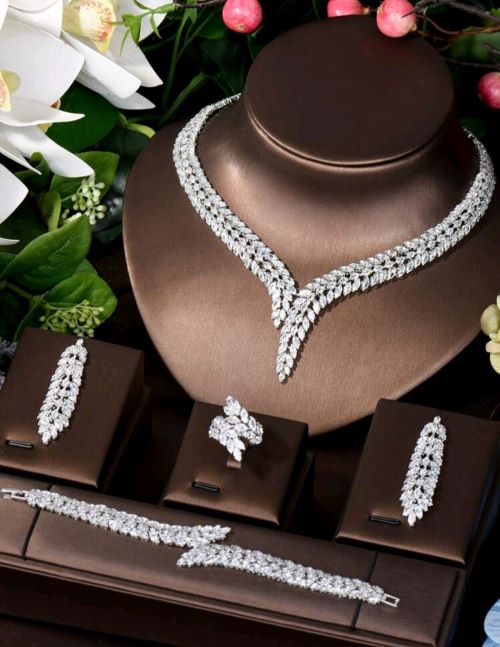 When styling a silver sequin dress, balance is key. Since this number already sparkles like nobody's business, opt for accessories that complement rather than compete. A delicate necklace or stud earrings add refinement without overpowering your look. Think of your extras as the John Cusack to your sequin dress's megastar – enhancing the main attraction.
Footwear Fundamentals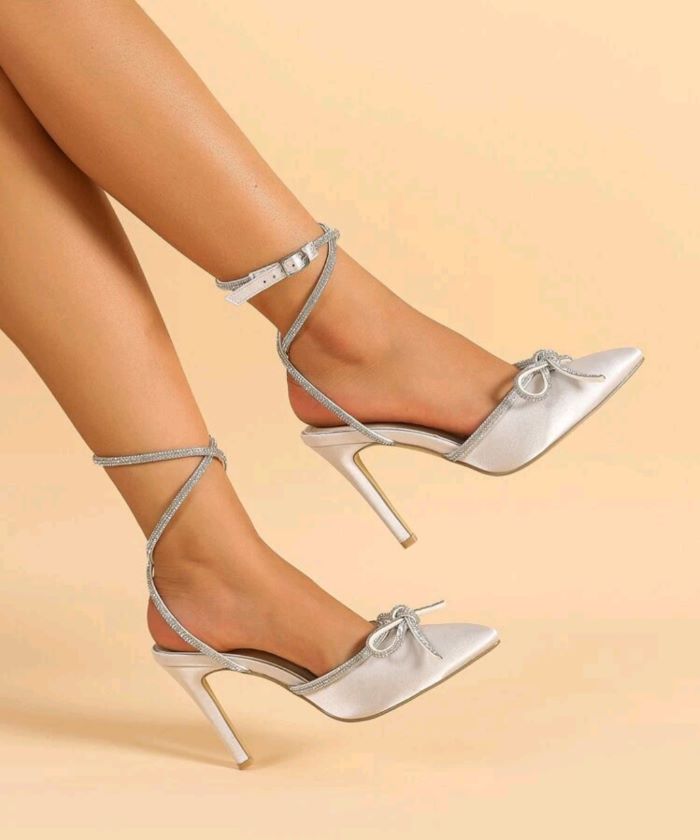 Shoes can elevate or annihilate any look, especially with a silver sequin dress. To maintain harmony, choose shoes that coordinate color-wise but contrast texture-wise. Metallic or neutral pumps elongate legs while keeping eyes on that dress. It's all about crafting a cohesive ensemble, not a "Look at Me!" moment.
Handbag Harmony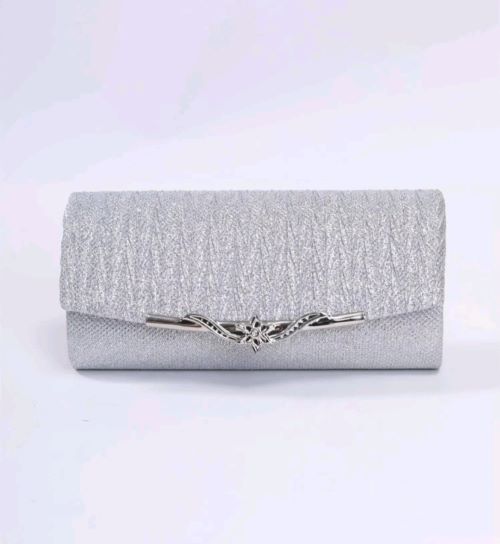 Opt for a purse in neutral tones like silver, white, or black to maintain balance with your dress. These hues won't clash with the shine fest and preserve your polished persona. A small, understated number carries essentials without competing with the queen – your silver sequin stunner!
Hair Accessories and Tiaras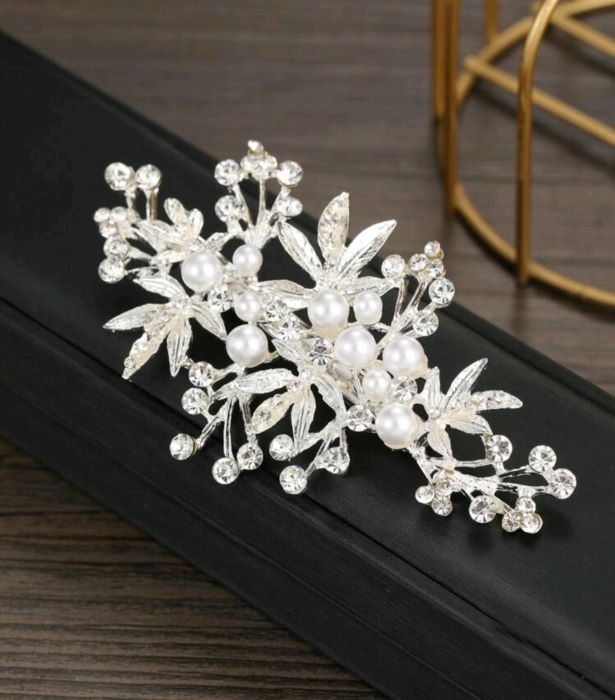 Adding a touch of elegance to your hairstyle can amplify the sophistication of your silver sequin dress. Consider hairpins with subtle gemstones or a dainty tiara that complements the sparkle of your outfit. These accessories can draw attention to your face and create a cohesive look from head to toe. Remember, it's the little details that often make the most significant impact.
Layering with Elegance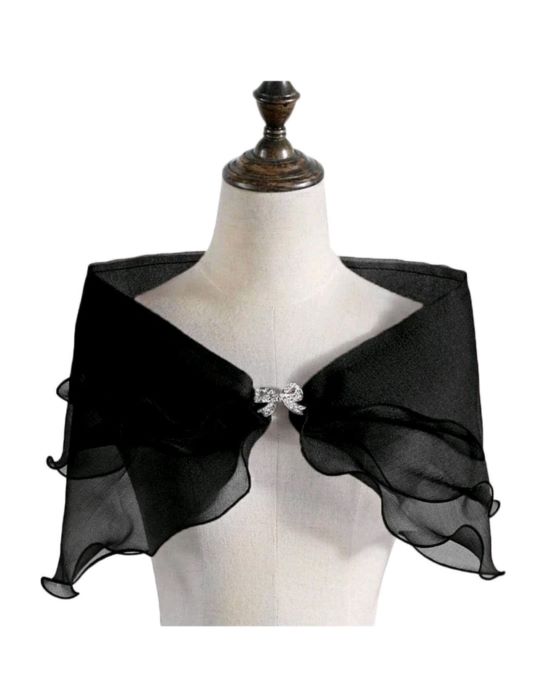 When the weather cools down or you're stepping into a more formal setting, layering becomes essential. Jackets shrugs, and scarves can be excellent additions to your silver sequin dress. Choose pieces in solid colors that either match or complement the dress. A tailored blazer or a cashmere shawl can provide warmth while maintaining the dress's enchanting allure.
Belts and Waist Accessories
Define your silhouette and add a touch of flair by accessorizing your sequin dress with a stylish belt or waist accessory. A thin metallic belt can cinch your waist, creating an hourglass shape and adding a hint of edginess. Be mindful of the width and design of the belt – you want it to enhance, not overwhelm, the beauty of your dress.
The Art of Minimalism
When styling a showstopper like a silver sequin dress, less can mean more. This number speaks for itself, so piling on extra extras might dilute its dazzle. Opt for a standout solo accessory like an attention-grabbing cocktail ring or stackable cuff. This lets the dress take center stage where it belongs.
Silver Sparkles
As you accessorize your silver sequin dress, keep in mind the golden rule – extras should complement, not compete. The magic of silver sequins lies in their ability to captivate, so your accessories should accentuate that charm. Whether selecting the right jewelry, scoring some fierce footwear, or adding minimal hair bling, each choice contributes to the overall va-va-voom.
Remember babe, you are the canvas that brings this whole look to life. Your confidence is the brushstrokes that tie it all together in a masterpiece. With thoughtful styling, you'll emit elegance and sophistication, living your best silver sparkly life!
Final Touches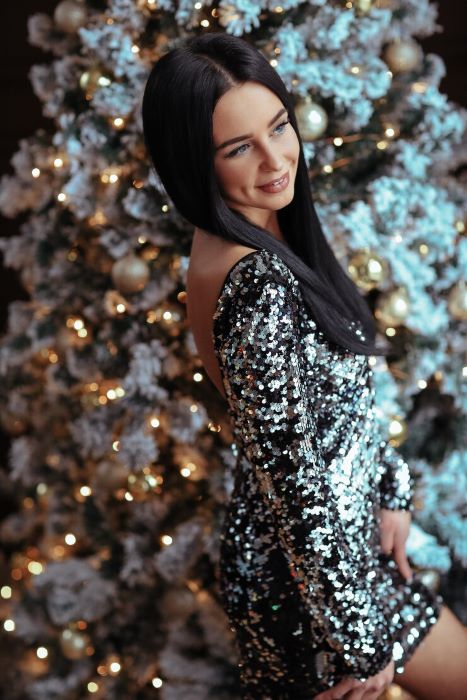 As you put the finishing touches on your ensemble, don't forget about the details that can make a world of difference:
Perfumes: Choose a fragrance that complements your outfit's mood. Subtle floral or light citrus scents can enhance your overall appeal.
Brooches: A well-placed brooch can add a touch of vintage charm or sophistication to your dress.
Gloves: For formal events, consider elegant gloves that match your dress's elegance.
With these final flourishes, you're ready to confidently step out, knowing that your accessorizing efforts have elevated your silver sequin dress to its full potential.