Fashion knows no age boundaries, and women over 40 can confidently express their unique style with sophistication and poise. While the years may bring wisdom and experience, they do not dampen one's sense of fashion. In fact, it's an opportunity to embrace new styles and redefine your wardrobe. Whether you're a seasoned fashionista or just starting to explore your fashion choices, you can easily look and feel fabulous in your 40s and beyond.
1. Embrace Timeless Classics
Fashion over 40 calls for embracing timeless classics that never go out of style. Invest in high-quality pieces that exude sophistication and versatility. A well-tailored blazer, a crisp white button-down shirt, a little black dress, and a pair of well-fitted dark-wash jeans should be staples in your wardrobe. These classic pieces can be mixed and matched to create various chic and refined looks suitable for any occasion.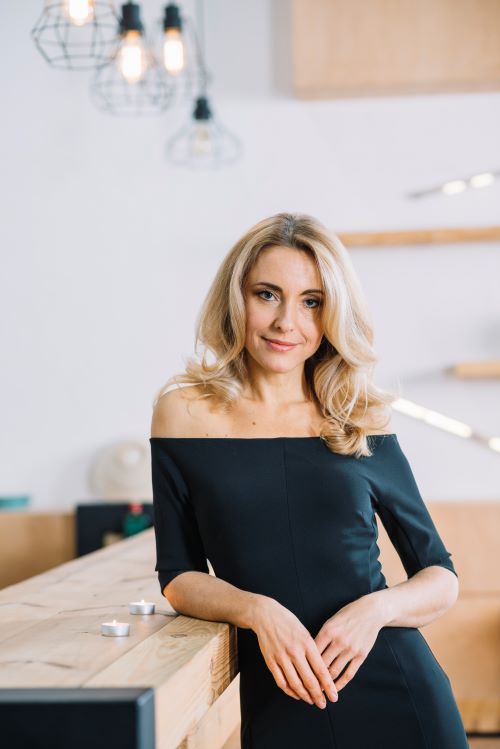 Additionally, pay attention to the fit of your clothes. Tailoring your garments to suit your body shape will elevate your overall appearance and give you a polished, put-together look. Remember, fashion is about expressing your personality, and classic pieces provide the perfect canvas for adding your personal touch with accessories and statement pieces.
2. Opt for Flattering Silhouettes
As you mature, it becomes essential to dress in a way that accentuates your best features and flatters your body shape. Choose silhouettes that enhance your curves and highlight your assets. A-line dresses, wrap dresses, and tailored pants are flattering choices that provide comfort and style.
When it comes to skirts and dresses, opt for lengths that hit just above or below the knee for a refined look. Midi skirts are an excellent option as they are both trendy and modest, giving you a timeless appeal. Remember, fashion is about feeling confident and comfortable in your skin, and embracing flattering silhouettes will do just that.
3. Embrace Colors with Confidence
Gone are the days of sticking solely to neutral colors. Style over 40 allows you to experiment with various shades that complement your skin tone and brighten your overall appearance. Jewel tones such as sapphire blue and emerald green can add a vibrant touch to your wardrobe.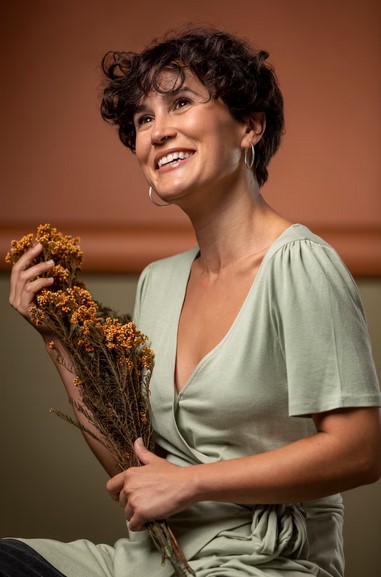 While you may choose to incorporate bold colors, do not shy away from neutrals altogether. Earthy tones like camel, taupe, and olive can still form the basis of your wardrobe, providing an elegant backdrop for those splashes of color. Fashion should bring joy, and expressing yourself through colors can uplift your spirits and boost your confidence.
4. Elevate with Accessories
Accessories are the magic touch that can transform any outfit. In your 40s, it's time to experiment with statement jewelry, scarves, and elegant handbags. These pieces can instantly elevate a simple outfit and showcase your unique style.
When choosing jewelry, opt for quality pieces that stand the test of time. Chunky necklaces or bold earrings can add a touch of drama to a classic outfit. Don't be afraid to mix metals and textures, as this can add depth to your look.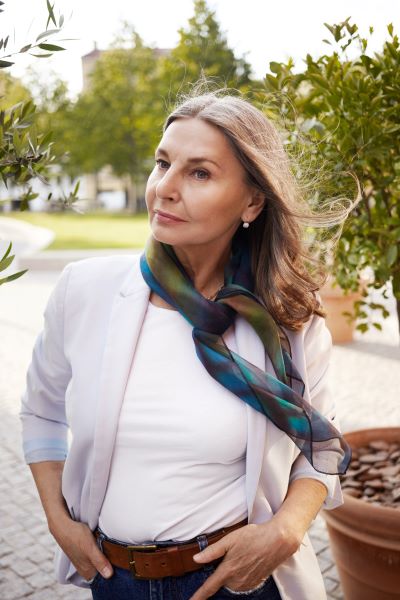 Scarves are versatile accessories that can be worn in various ways, from draping over your shoulders to tying around your neck. They not only add visual interest to your ensemble but also keep you warm on chilly days. Additionally, invest in a few good-quality handbags in neutral colors, as they can complement any outfit and exude elegance.
5. Embrace Comfort and Confidence
Above all, putting together fashionable outfits over 40 is about embracing comfort and confidence. As you age, your style should reflect your self-assurance and poise. When you feel comfortable in what you wear, it shows, and that radiates true beauty.
Don't be afraid to experiment with new styles and trends, but always stay true to yourself. Remember to dress for yourself rather than for the approval of others. Confidence is the key to looking stylish and elegant at any age. Embrace your uniqueness, and let your fashion choices speak volumes about the incredible woman you are.
Style over 40 is an exciting journey of self-expression and embracing individuality. By incorporating timeless classics, flattering silhouettes, bold colors, and statement accessories, you can create a wardrobe that reflects your confidence and sophistication. Remember, fashion knows no age, and as a woman over 40, you have the power to redefine style and inspire others with your elegance and grace.