There's something magical about a pair of jeans. This iconic staple, a symbol of rebelliousness and casual ease, has dominated global fashion trends for over a century. Yet, despite its ubiquity, jeans are anything but monotonous. They come in a plethora of styles, cuts, and colors, each unique variant offering a distinctive flair to your attire. The fascinating world of jeans is a cornucopia of styles that suit various body types, occasions, and personal preferences. Let's dive deep into the myriad types of jeans and learn how to expertly style them to create the perfect outfit for any occasion.
High-Waisted Jeans: Timeless Elegance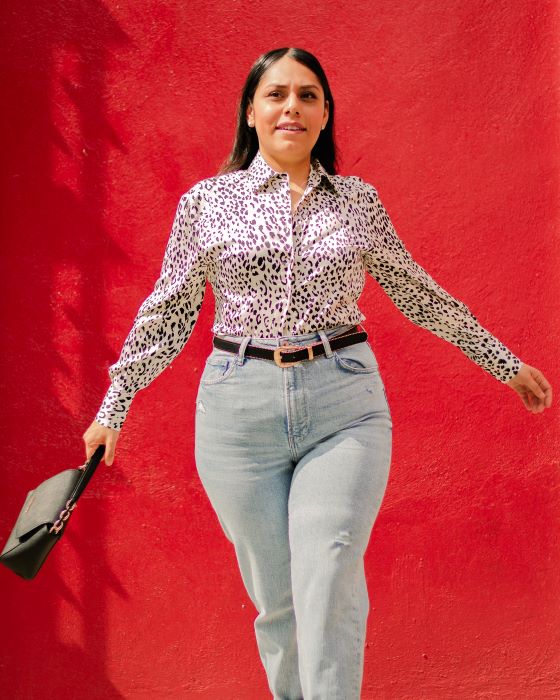 Making a powerful comeback from the 90s, high waisted jeans have once again earned their place as a must-have wardrobe essential. Offering an elongating effect on the body, they're particularly flattering on both petite and tall frames. This jean style is known to accentuate the waistline, creating an illusion of longer legs and a slimmer waist.
For a casual day out, pair these jeans with a tucked-in graphic tee and chunky sneakers. To dress up for a night out, swap the tee for a sleek silk blouse, and pair it with strappy heels. High-waisted jeans are a quintessential piece that provides immense versatility, opening up a realm of styling opportunities.
Skinny Jeans: A Modern Classic
The skinny jeans, known for their tight fit, have been a favorite of the fashion-conscious crowd for quite a while. With their ability to emphasize curves, they're ideal for hourglass and athletic body types. They elongate the legs and create a sleek, streamlined look.
Skinny jeans are the chameleons of the denim world. Pair them with a blazer and pumps for a professional look, or go casual with a relaxed-fit sweater and ankle boots. For a glam evening look, opt for a sequin top with high heels. The secret to nailing the skinny jeans look is in the balance; pairing them with looser tops creates an attractive silhouette.
Boyfriend Jeans: Casual Comfort
Inspired by men's denim, boyfriend jeans are defined by their relaxed fit and slightly baggy appearance. They're the go-to choice for anyone seeking the perfect blend of comfort and style. Ideal for pear-shaped or curvy body types, they balance out the proportions beautifully.
To style boyfriend jeans, opt for a fitted top to offset the relaxed fit of the jeans. Add a pair of statement heels to elevate the look. For a more androgynous look, pair them with a loose shirt, a blazer, and a pair of oxfords or brogues.
Flared Jeans: Retro Revival
Flared jeans, reminiscent of the 70s, feature a tight fit around the thighs and a dramatic flare from the knees. They're great for creating an illusion of height and are particularly flattering on tall, slender body types.
These jeans pair wonderfully with tucked-in blouses or form-fitting tops. For footwear, choose platform heels or wedges that complement the flared silhouette. A pair of flared jeans with a bell-sleeve top is an ideal way to channel your inner retro diva.
Straight-Leg Jeans: The Versatile Staple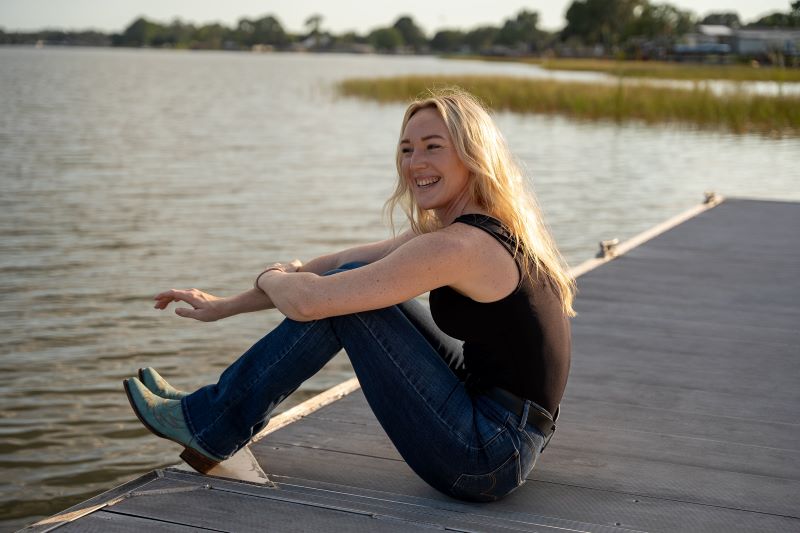 Straight-leg jeans, similar to bootcut jeans, are a classic that never goes out of style. They fall straight from the hips to the ankles, creating a timeless and effortlessly chic silhouette. These jeans are universally flattering, suiting all body types.
For an elegant, minimalist look, pair your straight-leg jeans with a monochromatic turtleneck and loafers. For a casual look, throw on a denim jacket over a T-shirt. To add a bit of edge, pair these jeans with a leather jacket and ankle boots.
Distressed Jeans: Edgy and Cool
Distressed jeans, characterized by rips and frayed patches, exude an air of effortless cool. They inject a dose of edginess into any outfit and are perfect for an off-duty model look.
Style distressed jeans with a simple white tee and leather jacket for a classic rock-n-roll look. If you're aiming for a more polished look, pair them with a crisp white shirt and sleek ankle boots. Distressed jeans work well with simple pieces, as they already carry enough interest on their own.
Wide-Leg Jeans: Flowy and Fashion-forward
Emerging as a modern trend, wide-leg jeans are celebrated for their comfort and style. Unlike the fitted jeans styles, they're spacious from the waist to the ankles, offering a relaxed and breezy silhouette. They're an excellent choice for pear and apple body types, as they lend balance to the overall figure.
One great way to style wide-leg jeans is with a fitted, tucked-in top to emphasize the waist and counterbalance the flowy bottom. For a boho-chic look, pair these jeans with a loose peasant blouse and gladiator sandals. Alternatively, for a sleek, sophisticated look, style them with a turtleneck and statement belt, finished with pointed-toe boots.
Jogger Jeans: The Athleisure Blend
Bridging the gap between sportswear and casual attire, jogger jeans have gained popularity in the realm of athleisure fashion. They're typically snug at the waist and taper towards the ankles, often with elastic cuffs. This style suits those who prefer casual and comfortable attire without sacrificing style.
Pair jogger jeans with a simple tee and your favorite pair of sneakers for a laid-back, casual look. Alternatively, for a slightly elevated appearance, swap the tee for a crisp button-down shirt. A chic leather jacket thrown over the top can instantly upgrade the look, creating an effortlessly stylish outfit.
Crop Jeans: Quirky and Cute
Crop jeans, known for their shorter length that ends around the ankles or higher, are a chic style especially fitting for warmer months. They're a great way to show off your footwear and add a bit of a playful touch to your ensemble. Crop jeans work well with all body types, as they draw attention to the slimmest part of the leg, the ankle.
Style crop jeans with a pair of ankle boots or ballet flats for a classic look. For a summer-ready outfit, pair them with a loose, airy blouse and strappy sandals. The beauty of crop jeans lies in their versatility, allowing for a range of combinations from casual to dressy.
Patchwork Jeans: Artsy and Unique
Patchwork jeans are a unique style featuring patches of various denim shades and textures sewn together. They bring an artsy and bohemian vibe to your outfit, perfect for those who prefer a more distinctive and unconventional look.
To keep the focus on the patchwork jeans, pair them with a simple solid-colored top. Neutral shoes like beige or black boots can balance the busy pattern of the jeans. The key to styling patchwork jeans is to let them be the centerpiece of your outfit, pairing them with minimalist and understated pieces.
Carpenter Jeans: Functional and Stylish
A nod to the workwear trend, carpenter jeans are recognized for their loose fit and utility features like hammer loops and extra pockets. They're a perfect pick for those who appreciate comfort in fashion choices.
Style carpenter jeans with a simple white tee or a fitted tank top for contrast to their baggy fit. Pair them with chunky sneakers or combat boots to maintain the utilitarian aesthetic. For a cozier option, layer a chunky knit sweater over the top, lending a chic contrast to the rugged jeans.
Wrapping Up: Embrace The Denim Diversities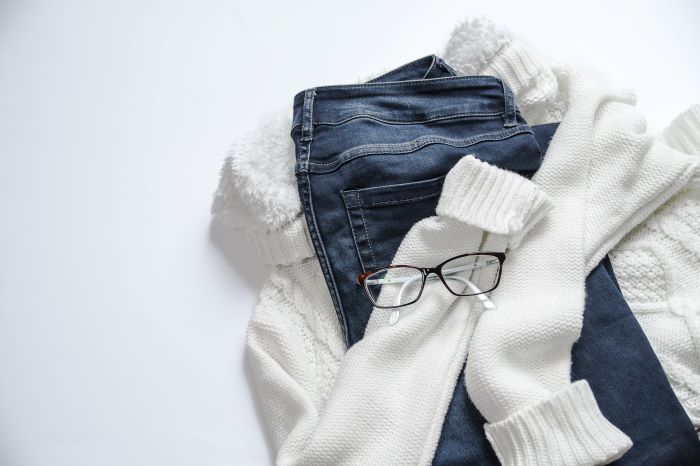 Mastering the art of styling jeans is a fashion skill that everyone should possess. The vast array of styles, from flared jeans to distressed jeans, offers a multitude of ways to express your personal style. Choosing the right pair of jeans is about understanding your body type and knowing what suits you best. Remember, the best pair of jeans is not just about the trend, it's about comfort, fit, and how confident it makes you feel. So, dive into the world of jeans, explore the varieties, and find your perfect pair.