Travelling on your own, especially as a single woman, can be a little intimidating if this is your first time doing so. Whether it's a city within your country or you're planning to go outside and travel the world, solo travel has its fair share of troubles and concerns. But coming up with a solid plan can help you answer common questions about solo travel and alleviate most of the fears. In this article, we'll be going over a few tips every single woman needs to know before they travel.
Take Your Time When Choosing a Location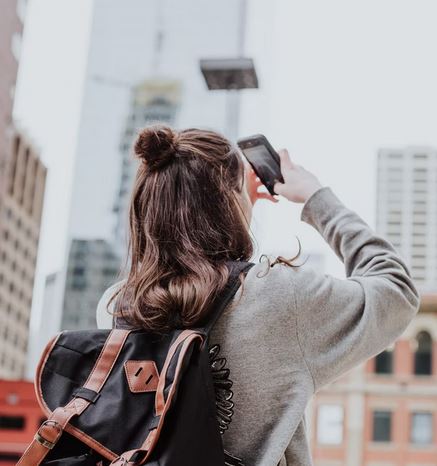 One of the most exciting things about traveling is being able to pick out any location you want. Having near-limitless options gives you a lot to consider, but for new travelers, it's not uncommon to feel a little overwhelmed. Some of the best countries for solo female travelers might match your preferences but they also might not, research is key. However, there's no need to rush and make this seem like another responsibility. In fact, you can take as long as you want when deciding on a location since it's only the beginning of this excursion. Use as much as time as you see fit to plan everything out.
Get Your Finances in Order
Regardless of the location you choose, however, you should know that you're going to be spending a good amount of funds on your trip. Granted, the overall cost does depend on where you're going, your preferred traveling method and other expenses. Either way, you need to get your finances in order before anything else. Traveling can be very expensive at times, so it'll be a massive help if you prepare ahead of time. If you're unable to afford everything on your own, you do have a few alternative financing options. A fast way to pay for your trip is to look into taking out a personal loan.
A personal loan can be used for pretty much anything you set your mind to. While having that kind of freedom is a good thing, you need to be aware that how much you get depends on a few factors. For one thing, you must have a solid credit score. Go over your credit report and see if there are any discrepancies. Discrepancies are errors that don't belong on a credit report and can significantly impact your ability to get a loan. Not only can it decrease how much you can get, it can also prevent you from receiving one outright. Contact your credit company and remove anything that doesn't belong there.
Purchase Travel Insurance
If you're planning on leaving the country for your trip, purchasing travel insurance is in your best interest. This type of insurance covers you for the duration of your trip. You never know what could potentially happen during your time away. You could get sick, experience an injury, or even have your luggage missing. Having a travel insurance policy in effect can help cover these costs as well as reimburse you for the trip itself if you need to cancel. However, if you do need to cancel the trip, you must have a valid reason for doing so along with evidence. Make sure to research travel insurance companies before buying a policy and comparing what's covered and what isn't.