Italy is considered one of the most beautiful countries in the world as the architecture, buildings, food, and beautiful nature breathtakingly surround itself. You will fall in love once you enter the countryside, and the town makes your happiness shine while travelling around.
Wonderful places are waiting to be explored, so going there for a short time is not enough. However, we have listed some of the incredible places you should visit while in Italy, where you would become fascinated.
1. Florence
When travelling to Italy, Florence must be your first stop, as the fantastic architecture and Renaissance art decorations are the first thing you will see. Statues are prominent when you walk along the city as each is crafted with attention to detail. Furthermore, Florence is where you absorb all the knowledge as they have many museums with art you will admire.
Besides that, many small shops are everywhere, and their sweets are a must-try because nothing is more authentic than having gelato in Italy. If you are travelling alone, then just walking by the small towns will ensure that there is always going to be a smile on your face as you will acknowledge how nice it is to walk and enjoy your time looking at the things in Florence.
2. Rome
Without a doubt, Rome is a city that everyone is familiar with- when they think of Italy, they will instantly think of Rome. Monuments built in the city make this look luxurious with design and build while making it a tourist attraction you don't want to miss.
An iconic piece of architecture in Rome would be the Colosseum, a colossal stone amphitheatre used back in the day by the Romans. Combats that included gladiators have held thousands of years ago, making the architecture itself rich in history.
Moreover, the city of Rome has many religious-related buildings as significant events have happened, making it a landmark that people nowadays visit. Furthermore, the museums consist of many ancient sculptures that are now a part of Roman history. Lastly, to end your day, you can watch an opera at the Teatro dell'Opera and have a fabulous night indulging in great entertainment.
3. Venice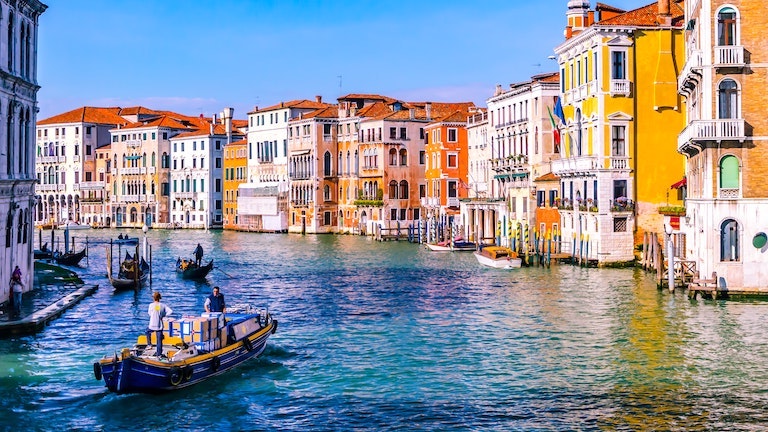 Source: unsplash.com/ @cobblepot
Venice executes beauty, and it is one of Italy's unique destinations where it is considered romantic and serene. If you want to experience love in the air, then hopping on a Gondola while admiring the view of the town on the lake at The Grand Canal will be perfect. Make sure you bring along a waterproof camera as you will be surrounded by water. We recommend a GoPro camera because it takes video efficiently, and you can attach it anywhere, which is very convenient.
After a romantic ride on The Grand Canal, you can stop at a nearby island, Murano, to enjoy the different scenery. A famous sight to see here is touring the glass factory and buying some souvenirs that will remind you of the trip. In addition, the vibe of the island is still romantic, so you don't have to worry, as there are many sidewalks you can walk adoringly with each other.
For a change of activity, you can visit the beautiful St. Mark's Basilica, as it is a chapel with incredible architectural designs that will make you feel stunned. It has a domed structure with magnificent paintings showing Italy's cultural part in its glory. As Venice also has a strong background and history, you will be intrigued by how the place came about and its stories.
4. Tuscany
A Tuscany trip isn't complete without checking the world's famous Leaning Tower of Pisa. Everyone will take the opportunity to take an iconic leaning photo which you can also try using your Polaroid camera. Plus, if you love chill activities and just spending quality time, Tuscany has it all.
The countryside is one of Tuscany's amazing destinations as you can rent a Vespa and enjoy your time riding around town while absorbing the panoramic scenery. Furthermore, a fun activity you can do is truffle testing and visiting olive farms to appreciate how harvesting these delicacies takes place. Moreover, there are a lot of cooking classes you can take where you can learn by watching the view of brick houses and greenery scattered along the beautiful countryside that will leave you speechless.
5. Amalfi Coast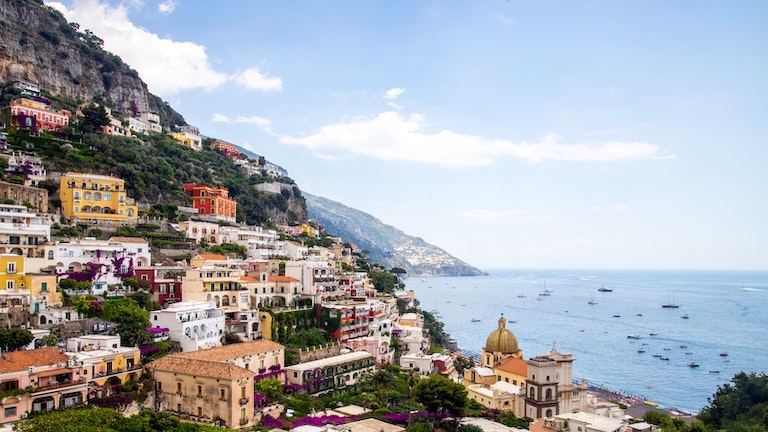 Source: unsplash.com/ @Sander Crombach
A breathtaking place you don't want to skip during your trip is the Amalfi Coast, which offers stunning coastal landscapes that will make your trip more memorable. This part of Italy is considered glamorous as there are coloured houses and buildings on the hills, making the overall stretch of the coast looks stunning.
Walking around the town is a dream because you can take in the atmosphere of beaches on the Amalfi Coast, where the clear blue water and white sands are a view worth taking many pictures of. Also, flowers are decorated around the area, making you feel like you are living the Italian dream.
From the various activities, we recommend getting on a boat for a cruise around the island, where you will have a chance to visit the Blue Grotto. It is a sea cave that will make you feel like you are in another world as the water sparkles below you- truly a magical experience.  Finally, you can finish off the day by enjoying an Italian dinner while overlooking the island's beauty, and it will be the perfect day for you.
Italy is truly a fantastic country, enriched with many different things such as towns, monuments, architecture, food, and so much more. Plus, the places mentioned above only tick a few boxes as there are many places to explore and appreciate. Coming out of the trip, you will feel that the time was spent incredibly well, so book your next flight to Italy and live your best life there!