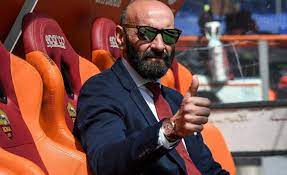 Ramon Rodriguez Verdejo started out as a goalkeeper for the Sevilla team, but his football career is not what he's famous for. Even though that is his official name, you probably have heard of him as Monchi. He is revered at Sevilla, where he spent multiple decades – first as a footballer, then as a sporting director. After being a secondary goalkeeper for the team for ten years, Monchi decided to try something else. When he retired as a goalkeeper, Sevilla were relegated to second division and didn't have a clear plan for how to get promoted again. Then Monchi took on the position of sporting director and transformed not only his club, but the entire philosophy for managing clubs. For the last 20 years, he served as a sporting director of Sevilla. He chose managers who led Sevilla to multiple victories in Europa League. Currently, he is leading the team towards a potential La Liga championship. The chances of the Spanish side are slim, but it's the closest they've been to winning a domestic title in a long time.
Upon first taking the job, he looked into market activities of other clubs with limited budgets. Without an international fanbase, strong financial backers, he knew it would be hard to win titles. That's why he chose to observe clubs that operated with moderate budgets but still achieved great results. Specifically, he chose to observe Porto and Lyon. He looked at their activities on the transfer markets. Clubs that didn't have a lot of money repeatedly sold their best players for a lot of money to clubs like Real Madrid and Barcelona. But he noticed that these clubs didn't always fail after the departure of their stars. The ones that survived always replaced their biggest stars with other promising footballers of comparable quality. Typically these replacements were young and not internationally known, so they cost a lot less than the clubs had made from the transfer fee. This allowed them to take gamble on multiple unknown but promising players.
In his first two years, Monchi committed to spending time and money on the development of young players. Thanks to this commitment, Sevilla were once again promoted to La Liga without ever spending any money. The first transfer Monchi made was spending half a million euros on Dani Alves. This young player turned out to be the best left back, and the club earned about 25 million euros from his transfer to Barcelona.
Despite never winning a La Liga title, Sevilla still won some trophies, especially on the international stage. They won the domestic cup, Copa Del Rey two times in 2007 and 2010. Sevilla has won the Europa League an impressive four times, more than any other club in the world. If you'd like to bet on their future performances, head over to 22Bet.
Over the years, Sevilla has made almost 200 million in profits, just by selling talents like Ivan Rakitic and Dani Alves. In 2019, Monchi had an idea to make transfer decisions entirely based on data. This led to the creation of a separate department, tasked with analyzing the data of footballers.