Medicine is a competitive field that demands diligence and passion for the craft. It is a prerequisite for those who intend to forge a career in the medical field. You need to understand financing, have a rigorous work ethic, and the ability to stay focused on details. It can be challenging but rewarding if you get it right.
There is a rising demand for health care services mitigated by factors such as the increase in birth rate, the extension of health insurance coverage, and the needs of the dependent population (elderly folks). This demand has placed the healthcare sector as one of the fastest-growing fields as evidenced by the bureau of labor statistics.
By this demand, many opportunities for career development abound in medicine such as becoming a pharmacist, a pediatrician, etc.
Four Steps to Prepare for a Career in the Medical Field
Do you enjoy the idea of relating with patients, administering medications, and perhaps working in places such as hospitals, retail pharmacies, care homes, etc? If yes, a career path as a pharmaceutical technician might serve you in the future.
Listed below are four steps to help you along the way in preparation for a career in the medical field:
1. Make up your Mind Early
It is important to decide on what you intend to do with your future early in life. As early as high school, you can decide if you are going to venture into the medical field or not. Start by taking school seriously, and distinguishing yourself as a great student.
Take simple steps to improve your organizational skills, and get good at spelling too. Learn to relate with everyone politely, developing a calm head as you'll need it for the future.
Your last years in high school allow you to critically think if you want a career in medicine or not. If yes? You should also do the following:
Be Interested in Science
The medical field is science-oriented so you have to be interested in science and math. Decide on having more science subjects and do not shy away from the hard subjects. If you have one or two challenges with your subjects, work on your weaknesses.
Study widely to become conversant with medical terms and career pathways. You might just be on your way to becoming a phenom facing those exams as a medical hero when your moment arrives.
Get Good at your Grades
Work hard to be the best at high school, well, at least one of the best. You must begin setting standards for yourself and creating a track record for yourself at the youth level. The medical field is dominated by intellectuals. You'd want to set up yourself for that bracket of conversation.
Volunteer for Community Service
Helping out in the neighbourhood can be a fun experience. You don't just want to be a science nerd at all times. Showing the human side of you counts, and you'd want to ingrain in your mentality that medical practitioners should always be of service to people in any way, shape, or form.
It is helpful if you can find a place to work voluntarily that is related to healthcare. But if not possible, still find ways to be of service to other people in the community.
2. Getting into College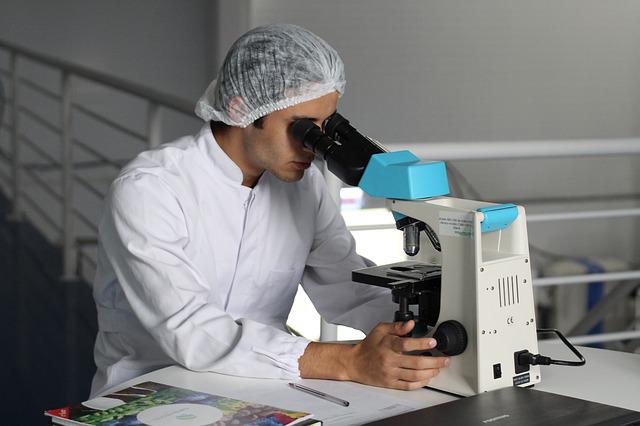 Now that you're here, this step is all about continuity. College is where you forge your path. Here are some things you should do:
Choose your Courses Carefully
Having met all the requirements which include having a strong foundation in math and science as an undergraduate, you are well fortified to take on the advanced courses.
Choose subjects for semester courses that reflect what you intend to practice at the end of your college program. Remember to keep college grades as high as possible. It will help you in the long run.
Develop a Relationship with your College Professors
This relationship includes mentorship and guidance. You should be able to relate with your lecturers for guidance and direction in topics you find challenging.
In the long run, your professors are the ones whose signatures are going to be on your letter of recommendation when it's time for med school. So, make good on those relationships by submitting assignments on time, answering questions in class, and actively participating in research projects.
3. Time to Take and Ace the PTCB Exams
A career as a pharmacy technician means you get to pass the Pharmacy Technician Examination Board (PTCB) exams.
Getting experience as a pharmacy technician is a good fit when it comes to med school applications as it shows you already have experience in a different field of medicine.
The highlights below are some things to get you started:
How to Study for the PTCB Exam?
PTCB exams can be tricky, prepare adequately for them by collecting study guides. A PTCB study guide covers the subjects and topical issues you'll encounter during your exams. You can find some PTCB study guides online.
You can also take a PTCB practice test. Taking the pharmacy technician practice test is not too different from writing the actual PTCB exams. It will help prepare your mind for what to expect in the exams proper. There is only one pharmacy tech test as authorized by the PTCB. With these, you should be ready.
Why Should You Take the Pharmacy Technician Practice Test?
The goal of the pharmacy tech practice test is getting you to be familiar with the content and structure of the official PTCB exams. You get to discover familiar tricks that accompany a PTCB exam.
Taking a PTCB online practice test has certain advantages such as:
A better understanding of the test requirements
Once you understand your test requirements, your confidence ahead of exam day improves. You are better equipped to write the actual exams.
It highlights your weak areas
Taking a practice test helps you uncover your areas of weakness, and what topics you might be struggling with. It gives you enough time to work on the weaknesses before exam day.
4. Get Certified and Get a Job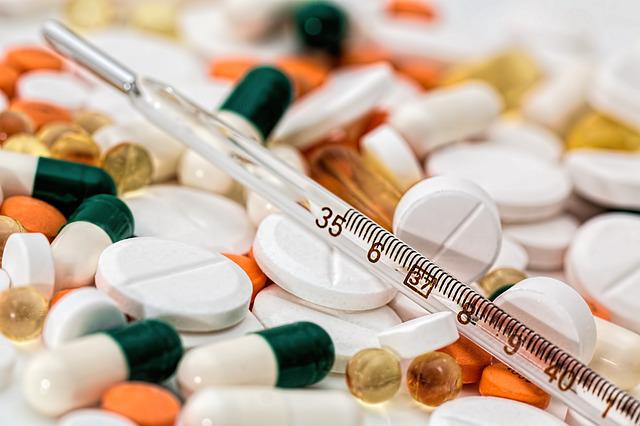 On passing the exams successfully, you are now certified to practice pharmacy tech as a career in the medical field. Congratulations! You need to then proceed to apply at job postings.
The boom in demand for healthcare services has created more openings for anyone who intends to study pharmacy tech.
Choosing your Work Environment
Pharmaceutical technicians can work in many places. It depends on your choice of work. If you're interested in mixing drugs, you can work at a compounding pharmacy.
If you ideally like to have a one-on-one connection with people, you can choose a hospital or a care home. If you thrive on delivering excellent customer service, you can consider working at a retail pharmacy.
Conclusion
A career in the medical field can serve you right as long as you are dedicated to the craft. It presents an opportunity to help the vulnerable around you and contribute your quota to societal development.