No one likes to feel cooped up in a cramped space, especially not after a year or so spent in lockdowns. Although that appears to be a thing of the recent past, spending all that time inside your home might have left you wanting to make some changes to refresh your living environment and to have a bit of a fresh start. If one of the things you did start to notice is that your home feels a little smaller than you would like, below are a few tips and ideas on how you can make your home feel spacious.
Consider an Extension
One of the most effective ways to make your home feel more spacious is by literally adding space to the property. Extensions are ideal if you want to create a separate home office space but currently do not have a spare room to accommodate this. They can also work for additional bedrooms, bigger bathrooms, kitchens, or anything else you want to use them for. Extensions are one of the more expensive home improvements you can opt for, but they are worth the investment if they are done properly. Just make sure you have the right planning permission from your local authority before you move forward with it.
Get a Conservatory
A conservatory can be an excellent alternative to an extension, and it can help to make your property feel bigger thanks to letting in more natural light as well. These structures can be used all year round and can work nicely as a transitional area between your home and the garden. They are also desirable features to have in a property, so if you did come to sell your home, it could help to increase the property's value. Look at examples of a modern lean to conservatory to see what it could look like attached to your home.
Choose Lighter Colors
Having bold, dark colors on your walls can look dramatic and rather stunning if you have styled them right, but in smaller spaces, they don't always work as well. If you want to make your home feel more spacious, one of the most effective ways to do this without getting an extension or any other structural work is by choosing light-colored paint or wallpaper. Darker tones are more oppressive, and they will make a small room feel smaller. Creams, yellows, beige, or even pastel colors will help to make a room feel larger than it truly is. You can always incorporate some bolder colors into the room through artwork, plants, or other decorative items if you want to.
Make The Space Open Plan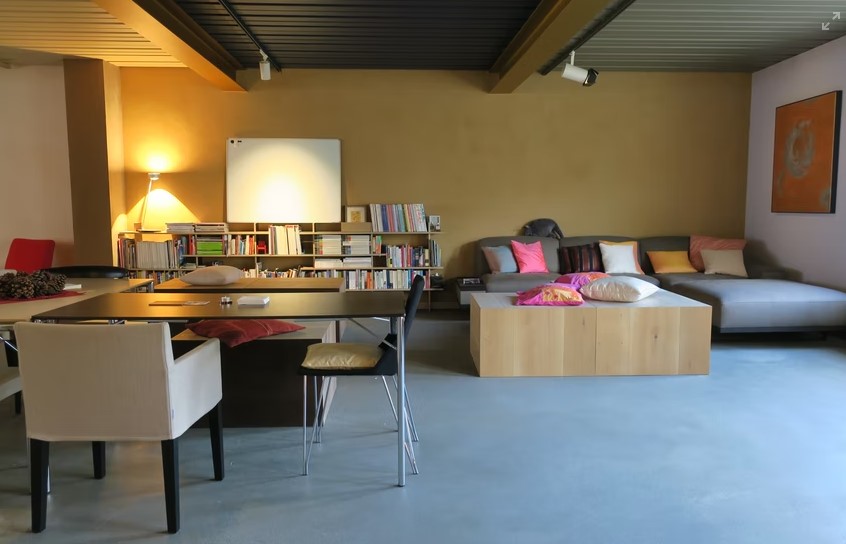 Another option you could explore is creating more open plan areas in your home. If you have two rooms downstairs, could a wall be knocked through to make one larger room? Although it is still important to have some quiet, private space at home for when you want some time alone, if you want to make your property bigger without extending it, open plan spaces will certainly achieve this.
If you have started to feel like your home is a little bit claustrophobic, consider these home improvement suggestions that will make it feel more spacious.