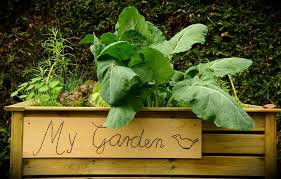 Anti-aging is, first of all, about being healthy and having good physical, mental, and emotional balance. There are a lot of factors that contribute to anti-aging and a lot of activities that have a positive influence on the aging process. One of them is gardening, which is much more than a simple hobby. There are numerous gardening benefits for anti-aging.

Health specialists have recognized the true value of what is now known as 'horticultural therapy' and several medical facilities throughout the world are including forms of horticultural therapy in their programs. Therefore, if you haven't thought about gardening before, it's time to learn more about the anti-aging benefits of this wonderful recreational activity.
Gardening burns calories and improves flexibility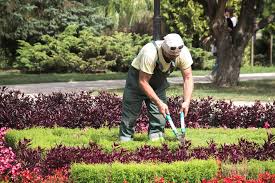 Even if you start with just a few potted plants, gardening encourages you to be more active and burn calories. As your garden grows, you will soon find out that it requires plenty of effort and flexibility. Regular gardening can burn more calories than walking. Plus, it has a moderate intensity, which means it's good for the heart. Gardening also requires a lot of bending and stretching, which is great for staying flexible.
Gardening boosts self-esteem and reduces stress
Taking care of a garden and actually seeing the result of your work is an excellent antidote against depression and self-criticism. Especially for those who are no longer active in professional fields, gardening provides a sense of accomplishment and pride. The goal of gardening is to get results, so make sure to have a list with the top products for gardening.
Mastering a new skill and focusing on a relaxing activity are very helpful when it comes to relieving anxiety symptoms and can also help prevent depression. Gardening also helps keep the brain young. Being out in nature and focusing on your garden is truly refreshing for the brain.
Gardening helps control blood pressure
A lot of people don't like to work out, and maintaining a regular fitness program feels like a chore. Gardening, on the other hand, is a pleasant and relaxing activity that people enjoy doing daily or every other day. This way, just by gardening for half an hour, you can keep your blood pressure under control.
Just like high blood pressure, frail bones are another indicator of aging for women. Vitamin D is essential for healthy bones, and being outdoors, in the natural sunlight, is the best way to get enough vitamin D.
Vegetable gardening encourages healthy eating
What better way to start eating more healthily than to enjoy the fruit of your own labor? Introducing the recommended amount of vegetables and fruits into your diet is essential for anti-aging, and it's a lot easier to do that when you are growing them yourself. Plus, it's a much healthier option compared to non-organic alternatives on the market.
Gardening doesn't only encourage a healthier diet based on fresh fruits and vegetables, but it also helps to have a more varied diet. Women who are into gardening are more likely to try new types of vegetables and fruits, which means more vitamins and minerals.
Gardening brings people together
Emotional wellbeing is just as important for anti-aging as physical and mental health. Women who feel isolated and lonely are much more vulnerable to emotional imbalance, and the overall quality of their lives is diminished. Gardening helps women stay in touch with friends, meet new people, and feel like part of the community.
Inviting friends or family members to work together in the garden is a wonderful way to connect and bond. Plus, horticultural therapy has proven to be of great help for various types of patients and vulnerable people.