In the media, there has been a myriad of stories about body types and shapes. Is this all a scam to get you to buy certain clothes? No, it isn't.
It is based on measurements, usually of the hips, waist, and bust. There are some genetic aspects too. But these ideas are there to help you to find the best clothes to boost your confidence. It is no different when it comes to swimsuits. If you have a larger bust and small waist, it would be a shame to not show it off. Especially on the beach!
But it can be tricky too. Many stores and magazines have their ideas about these shapes. So, you can feel a bit lost! Here, the most recognized female body shapes are discussed, along with the most suitable type of swimsuit to show it off.
Body shape-Pear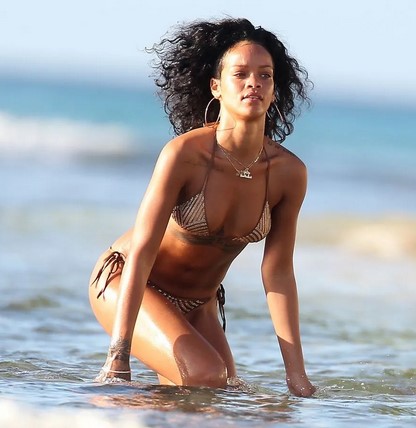 Pear is the most common of the female body types.
It is also a stunning shape to have! Do you have narrow shoulders? A smaller bust? But very large hips? Then you may have this shape. For a comparison, think of celebs like Rhianna.
Swimsuits
Bikinis can bring this shape to life. If you are looking to enhance your shape, aim for mix and match options, such as plain bikini bottoms but patterned tops.
High-cut bikinis are also great for this shape. As they elongate the legs. Halter neck bikinis will also pull eyes upwards.
Tips
For pear shapes, it can be worth investing in a sarong to help minimize your hips. If you want to, that is!
It can also be worth purchasing an off-shoulder beach dress to draw eyes upward.
Body shape- Apple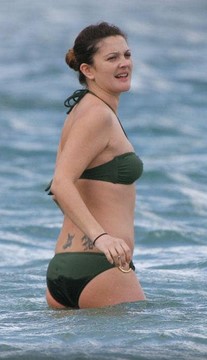 Those blessed with an apple shape have slimmer shoulders. They also have a smaller bust and fuller torso. The legs are also usually to die for! For a celebrity example of an apple body shape, think of actress Drew Barrymore.
Swimsuits
There are ways to use swimwear to give apple shapes a cinched waist. All in one swimsuit with belts or ruched middles do this with ease.
If you want a bikini, go retro. Think 1950s with bikini bottoms that end above the tummy button. This will help to flatten the stomach. A halter top all in one bikini can help to create the image of a long torso. If you are a plus-size apple, the perfect plus size bathing suits will be able to offer the support you need while also emphasizing your curves.
Tips
Shaping swimsuits can be great for those with an apple shape. To offer you support while you catch those rays. This shape is also stunning in sarongs. And kaftans if you want to protect yourself from the sun.
Body shape- Athletic
This shape was once known as the ruler. But it usually involves an enviable athletic frame with a smaller bust and hips.
Athletic shapes have almost the same ratios from their shoulders to their hips. Which can allow you to show off patterned pieces with ease.
Need a celeb to compare to? Think Jennifer Aniston, Cameron Diaz, or Gwyneth Paltrow.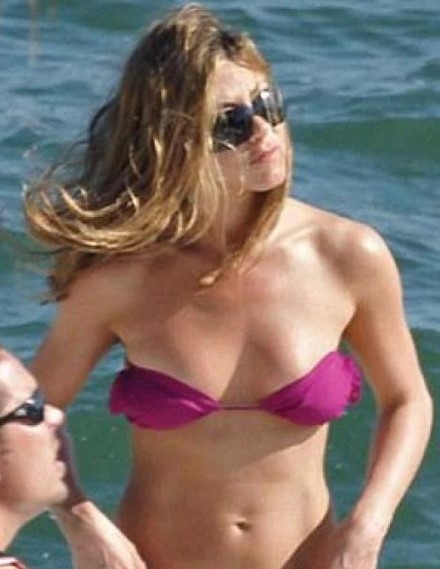 Swimsuits
Having a smaller bust means you can get away with a bikini with minimal or no shoulder support.
You can play around with ruffles, frills, and bright colors and patterns. Take the plunge larger busted ladies would kill for. And get an all-in-one piece with a deep V neckline. Very sexy!
Why not try an all-in-one with keyhole cut-outs? This will help to enhance your shape while also giving you the illusion of curves.
Tips
Many women who have an athletic shape feel worried about their curves. Most women wouldn't say that Jennifer Aniston is not curvy or stunning. But here are some ways to maximize your shape to give the appearance of curves.
Add volume to your bust and your hips with bold prints and bright colors. As mentioned before, frills can be striking when around the hips on bikinis or all-in-ones with this shape.
This shape always looks great paired with sarongs or loose-fitting beach dresses too.
Body shape- Carrot
Much like the athletic shape, the name for this body type has changed over the years. It was the inverted triangle in the 90s!
If you have this shape, you will likely have long, slender legs. Your shoulders are likely to be broad. Your hips will be narrow, and your bust will be a bit fuller.
Celeb comparison needed to get a clearer image? Angelina Jolie or Kate Middleton.
Swimsuits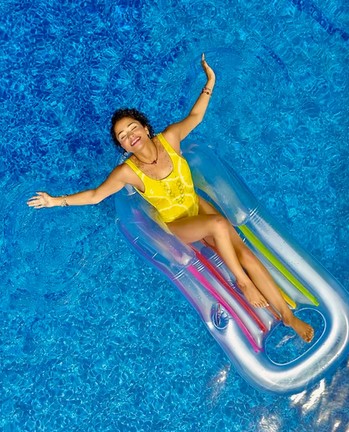 With those long, full legs, you can get away with bikini bottoms that do not match the top piece. You have the perfect shape for mixing and matching your tops and bottoms.
A balanced visual frame is important. So, opt for brightly colored bottoms and darker bikini tops.
Striped pieces can work wonders with a carrot body shape. Horizontal stripes are flattering. They also create a more balanced look. Making the hips and the shoulders appear broader.
Tips
If you are a carrot shape with a fuller bust, you will need support. Bikini bras with built-in support can enhance your shape with ease. It may even be worth looking into bikinis with underwiring to help enhance your cleavage.
A sarong can also be a great way to make your hips look wider.
Body shape- Hourglass
The hourglass shape is balanced but very curvy.
Emphasized by having a larger bust, a smaller waist, and larger hips. The hips and the bust are often close in measurement. Whereas the waist is significantly slimmer when measured.
Celebrities with an hourglass include Jennifer Lopez, Christina Hendricks, and Scarlett Johansson. Very curvy!
Swimsuits
With an hourglass, you can pull off a classic bikini. Why not jazz it up with an option that has embellishments for extra glam?
To highlight your waist, high-waisted bikini bottoms can be perfect. If you opt for an all-in-one, make sure it has built-in support.
Tips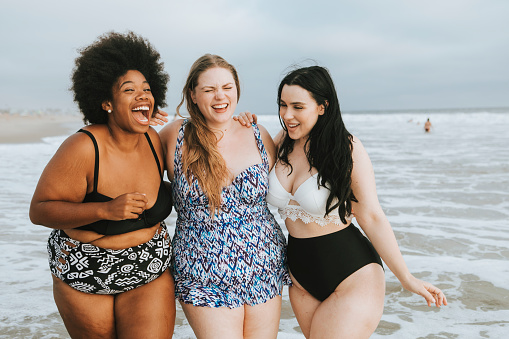 When it comes to the hourglass, support is vital.
Your bust is large and is likely to droop if you opt for strapless options. Underwired bikinis and all-in-ones with built-in support offer the perfect solution.