Not every kid's party should be a sanguine, adult-friendly picnic. Kids love to let off steam and throw themselves about the place with gleeful abandon. Here are some ideas for high-energy kids' parties that will leave guests with memories they cherish forever.
Trampoline Park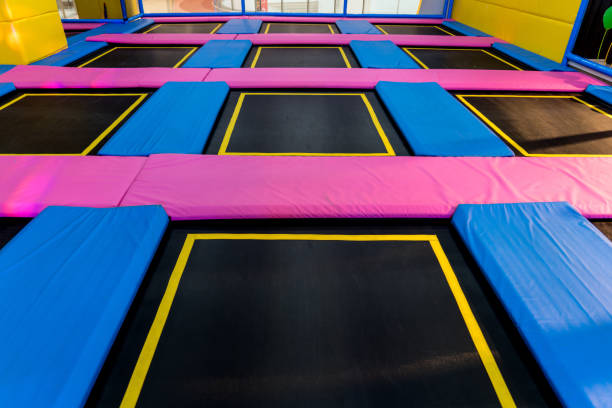 What could possibly be more fun than a single trampoline? If you were thinking '30 trampolines', then you would be correct. Trampoline parks are some of the best kids birthday party places. Plenty of trampoline parks specialize in catering for large parties of children and have staff members trained to ensure the safety of young people. Trampoline parks are usually housed in big, open-plan rooms and contain plenty of trampolines, foam pits, and balance bars.
Bouncy Assault Course
Let's stick with the bouncing theme for now. While assault courses might not be every adult's idea of a good time (especially if you happen to have been in the military), they can be wildly exciting for young people. Bouncy assault courses are safe, can be erected easily and can be hired from a great many contractors. Kids will love tumbling wildly around, up, down, and over their own American Ninja Warrior set.
Five A Side Soccer
Slightly older kids love a bit of competitive fun. Five-a-side soccer – otherwise known as futsal – is one of the most popular sports in the world in terms of participation. It is very suitable for young kids – so long as they are willing to actually work as a team.
A five-a-side soccer tournament is perfect for parties in which there are more than 20 kids. Unless one of your fellow parents is a trained association football coach, you'll need some help organizing the rabble at hand into actual teams that work together.
Rave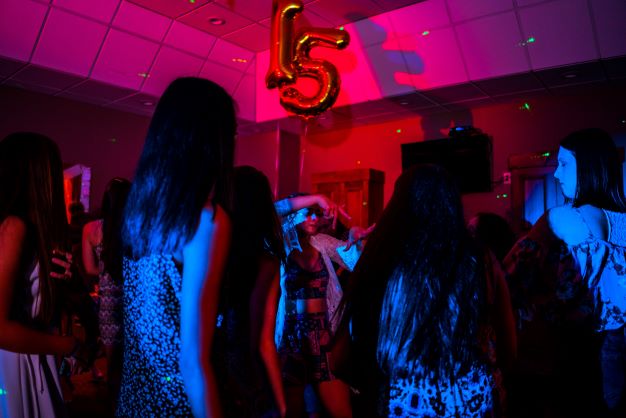 Raves for kids are all the rage. Children respond to music from an early age. Dancing, some might say, is a fundamental human means of expression. A sober, child-focused dance party is sure to get kids unwound in a good way from even their earliest parties onwards. Unfortunately, kids start to get a little bit too self-aware to dance with complete abandon when they reach the middle of elementary school. Keep 'em dancing while you can!
There are lots of DJs and venues out there that specialize in running child-friendly raves during the day before they open for adults.
Laser Tag
Laser tag might be a little bit too militaristic for some parents to stomach, but ultimately it is just good old-fashioned competitive fun. Perfect for slightly older kids just coming out of elementary school, laser tag arenas are usually well-staffed and extremely safe. Unlike paintball, laser tag enables kids to let off steam without actually hurting one another. Laser tag was invented by a Texan named George Carter III. While watching Star Wars in 1977, Carter was inspired to create a game that replicated the high-action, high-camp fun of the film.
There are so many options if you're looking to throw a party for kids.