Valentine's Day might revolve around the love you have for your partner, but the increasingly popular Galentine's Day is all about celebrating sisterhood and showering your girlfriends with love and affection. This special day was originally created by a fictional Parks and Recreation character, and it is not acknowledged as an official holiday. However, girl squads across the country get together and celebrate this fabulous day on February 13. Here are a few great ways you can spend Galentine's Day with your closest girlfriends.
Pamper Day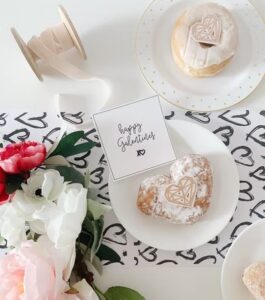 Is there anything better than going to the spa to melt away stress and tension? Sharing this experience with your favorite girlfriends, of course! Grab your ladies and spend a relaxing day at your favorite spa. Treating yourself to a massage, facial, mani-pedi, or even the full works can help you forget about the daily stresses in your life. With Valentine's Day occurring the day after, it is a good idea to call ahead and book an appointment to avoid disappointment. You may find that some spas and health centers offer a Galentine's Day package or discount for groups of friends.
Broadway Show
A fun way to celebrate this special holiday is by nabbing a few Broadway tickets and watching your favorite show with the gang. There is something very special about watching a live show. Watching a story unfold right before your eyes can be incredibly mesmerizing, and you will be glad you're sharing this experience with your best friends.
Galentine's Mini Break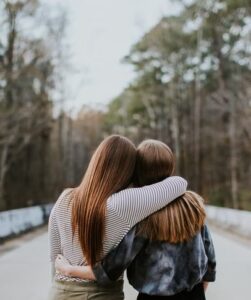 A girlie getaway could be just what your posse needs this Galentine's Day. A mini-break to another state for some sun and sea usually goes down well. Alternatively, you can plan a city break to indulge in good food and soak in some culture or get closer to nature on a hiking trip.
Sing Your Heart Out
Whether you're a shy gal or you love the limelight, karaoke night with friends can be a hoot. You and your friends might not make it on American Idol, but belting out the classics with your gal pals can help release inhibitions and make you feel great about yourself. Find a fun karaoke bar on February 13 or simply gather the girls and host a karaoke night at your place. A karaoke machine and a microphone are nice additions, but all you need is Youtube, the lyrics, and a good playlist.
Virtual Catch Up
If your closest pals live all over the world, it is more important than ever to stay in contact with them. Planning a virtual catch-up is a great way to keep in touch, and you can include virtual activities and IRL refreshments to keep spirits high. Platforms such as Zoom and Discord can help connect your girlfriends together, and you can even use these platforms to play online interactive games with each other. If gaming isn't your thing, you can just keep it simple and toast your friendship with a glass of wine or two.