There are thousands of careers out there, and many people feel stuck in a career that they are unhappy with. That might be because they are paid too little, or they have to work too hard. It might be the colleagues who bring people down or the managers. However, for many, leaving a career that you're already invested in can feel difficult. So this article's about presenting an exciting alternative career – something that could turn your life upside-down in all the right ways. Read on to learn more about social work and how you can shift into this vocation.
What is Social Work?
 First, it's important to outline what social work entails. What does a social worker do? Well, they work with a number of different people in society to help them work through their problems. That might be helping the elderly, helping those with learning difficulties, or running public welfare programs that are designed to help the neediest in our society. These workers are the unsung heroes for many who live in difficult circumstances.
As such, there is no one route through social work that you might take. You'll find it after taking a program in the basics and finding a specialism that you feel is particularly attuned to you and how you want to help people. It's a job that is rewarding for that very reason: you'll always be helping people.
Is Social Work Right For Me?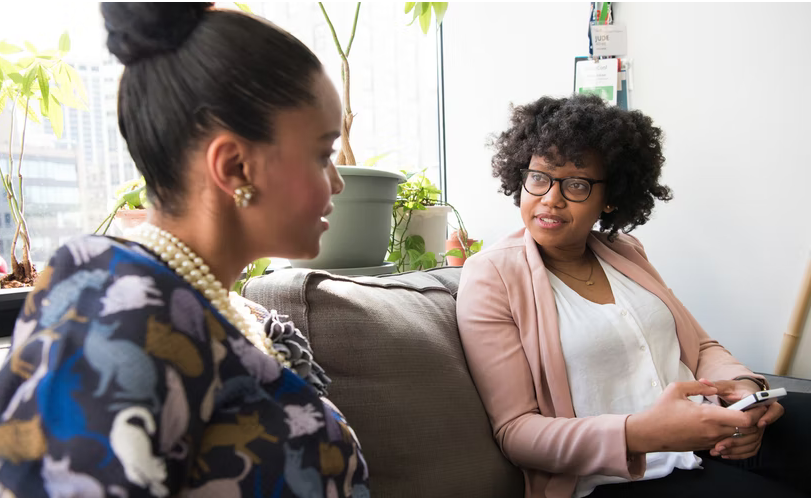 To answer this question, you might find it helpful to consider the average profile of a social worker. They're usually empathic, with a high level of emotional intelligence to place alongside their high IQ. They also have a strong desire to make a difference in people's lives and often emerge from careers that they find unfulfilling and dreary – without the human contact that they crave.
So if you're someone stuck in an impersonal job that leaves you with little cause for celebration, then social work might be right up your street. Furthermore, it's a job that will reward you from day one, given that you're thrown in at the deep end once you're qualified – and that's the perfect antidote to your dull day job.
How Do You Become a Social Worker?
 It's reasonable for those who are interested in social work to be put off by the training and programs they'll need to take to qualify. In truth, these are easier to do than ever: you simply need to find the right program to suit your needs online and apply to join these online, flexible courses.
You can gain a degree in social work from global universities that are set up to teach people from all walks of life and from all over the world. Or you can take a short course to see if this is a vocation that you're interested in. Meanwhile, if you're still unsure, it might be worth contacting social workers in your area for a little work experience before you take the plunge and transform your life.
Take the initiative and research social work in order to give yourself the chance of starting an exciting new career.