For far too long, women's sport has been seen as inferior to the men's game. This attitude is very outdated but has unfortunately been around for so long that many people just simply accept it as fact, instead of thinking to challenge this opinion. Thankfully, in most places in the western world, we are now a more progressive and forward-thinking society than ever before, so these stupid views and opinions about women in the sporting world are becoming more and more antiquated by the day.
This change has been brought about by a number of prominent sportswomen speaking out about the way they have been treated down the years. Megan Rapinoe, the star of the US soccer team, has for years talked about the need for her squad and the men's soccer team to be paid equally, as they are doing the same job. As a World Cup winner and former FIFA Best Player for the year of 2019, Rapinoe demands respect from men everywhere, as the ones who are in charge of the funding for the US national team have never achieved anything close to what she has on the pitch.
Serena Williams is another vocal advocate for equality in the world of sport. In fact, she applauded Rapinoe and her teammates for their efforts to bring the issue of payment equality to a wider focus. "I think at some point, in every sport, you have to have those pioneers and maybe it's time for soccer… I'm playing because someone else stood up and did what they are doing right now, which is hopefully the future of women's soccer."
One way to get younger women and girls interested in sports earlier on is to have more of it widely accessible for them to watch. This doesn't just mean having easy access to get tickets to live games, it means that television channels actually broadcast a wider selection of games and matches, instead of just major tournaments. Having more games shown live on TV will also mean female fans who ordinarily use betting apps for looking at Vegas odds; for example, will now search for markets for live women's sports games too.
Let's look at which female sports are finally getting the coverage they fully deserve.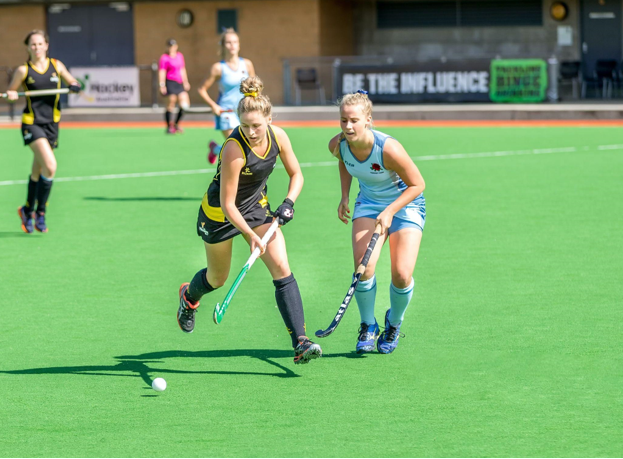 Olympic broadcasts show more female competitions than ever before
It is widely agreed that the Olympics is the best sports showcase on the entire planet. Every 4 years, some of the finest athletes from around the world arrive in one city, to put on a display of athletic masterclass. There has been a good selection of female events held at the games, but it has only been in the last few tournaments that the coverage is finally becoming more equal.
In the recent Tokyo games, some of the top stories came from a sport that had never appeared at the Olympics before, skateboarding. Three teenage girls wowed audiences with their performances, Raysssa Leal (13), Momiji Nishiya (13) and Funa Nakayama (16) were the competitors who finished in the podium places, and all 3 pulled off tricks that seemed out of this world. Tony Hawk, the most famous skateboarder of all time, was especially impressed with Leal, who nicknamed her 'the skating fairy'.
Sky sports leading the way in women's coverage
If you are based in the UK or have access to Sky Sports, then you are in the best position possible to consume as much women's sport as possible. Sky have really begun a push to get as much women's content out there, especially with sports that didn't previously get the recognition it truly deserved.
In 2020, their YouTube channel began to show the Women's Six Nations (rugby) the WNNA (basketball) the Vitality Netball Superleague and women's cricket. As early as 1996 the channel began to show women's cricket, and since then the audience has steadily risen, to a point where over 1.8 million people watched the 2017 ICC women's Cricket World Cup final. The next World Cup begins in 2022, and we hope to see figures that hugely eclipse the 2017 numbers.
What to look forward to in the next few months?
Due to the COVID-19 pandemic, a lot of major events that were due to take place this year have now been shifted back to 2022, making it a bumper year for women's sports content.
There will be the Uefa Women's Euro Championships, being held in England. Can the home nation finally win a major tournament? Let's hope so.
The Commonwealth Games are also taking place next year, and the CGF has announced that the tournament in Birmingham will have the largest ever female sports programme ever.
Several sports have been added to the Games, making it the best ever in terms of the amount of women's sport being shown live. The coverage of the games will be easy to find for most people, so it is definitely one worth turning in for.