It's no news that summers are quite hot. When you've been out in the sun for a long time, you'll want to come home to a cool setting where you can take a deep breath and relax. However, if your indoor area is as hot as your outdoor surroundings, you may as well spend your day sunbathing on your lawn. An ideal alternative would be to install an air-cooling system. But if your building comes with design restrictions, what do you do? This is where portable air conditioning units come into play. What makes these appliances unique? Let's find out from this guide.
Picking a Portable Air Conditioner Over Other Cooling Systems
"Why don't I just stick to a traditional split air conditioner?" you may wonder. This option sounds great initially until the utility bills start racking up. But, for the sake of clarity, here is what happens with this cooling unit and why you need a portable air conditioner as a viable alternative. Once your room has attained the desired cooling temperature, the unit's compressor shuts down. It turns back on when the temperature rises. The continual "on" and "off" cooling process becomes costly to sustain over time.
While an inverter air conditioner would have been an ideal choice as it doesn't have to switch off and on, the appliance comes with a lower power capacity that impedes effective cooling. Hence, your home only experience bursts of cool air but not temperature regulation. Portable appliances, on the other hand, provide your home or office with the right cooling temperature and customizable cooling direction. To reduce energy cost, you can decide to cool only the room you are in at a given moment.
How Effective Are Portable Air Conditioners?
Most portable cooling devices use water curtains to purify the air. What exactly does this imply? Dust, pollen, bacteria, and other impurities are removed from the air as it passes through several water layers. The air is additionally humidified as a result of this. Effective air cooling and heat reduction strategies are based on the evaporate cooling principle, which necessitates the presence of water for optimal performance.
An additional factor to note is tonnage? This element refers to the cooling capacity of an air conditioning unit. A portable AC's tonnage depends on the following:
• The size of the room to be cooled. Portable ACs with more British thermal units (BTUs) can cool a large indoor area quickly and effectively, compared to their smaller counterparts.
• The speed of cooling to the right temperature
• Optimal usage rate per time
• Sunlight effect on the interior space in respect to effective cooling
Mini-Splits Are Efficient & Eco-Friendly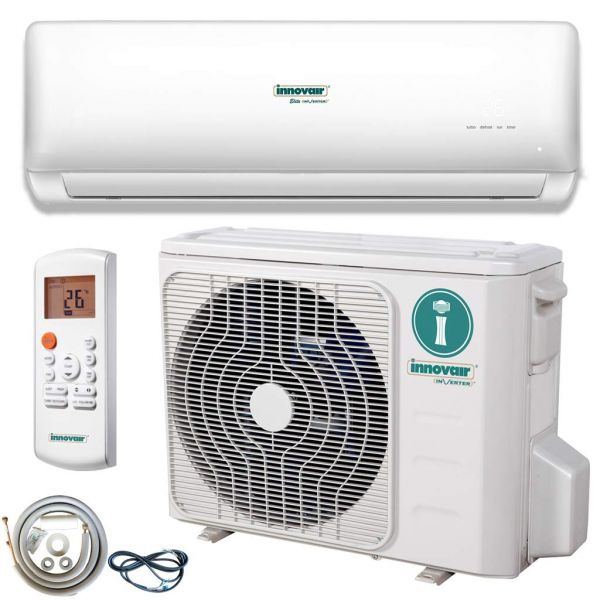 Homeowners are investing heavily in mini-split systems, which are very popular. In contrast to central air-conditioning systems, mini-splits require little to no air duct installation. Mini-splits cool your home using a single refrigerant connection instead of connecting to several air ducts as do traditional air conditioners. Find out further why mini-splits are efficient & eco-friendly at thehvacoutlet.com.
The Bottom Line
Air conditioners are a must-have, especially for people who suffer from allergies caused by contaminated air. You don't need to spend thousands of dollars on central or window-mounted air conditioners. To get the best result, purchase a portable cooling unit and adjust the cooling flow using changeable fan speed settings. Besides, there are bigger units available to accommodate larger rooms. Additional comfort features, like LED lighting and deodorizer, may be included with your appliance. So, what are you waiting for? It's time to go shopping.