Losing a loved one is never easy. It affects everyone in different ways, especially depending on how close you were to the person. No matter how close you were, there are lots of ways you can keep their memory alive. Here are some of the most heartfelt ways you can keep the memories of a lost one alive.
Preserve the Funeral Flowers
Funerals can be traumatic, but there is a way to help alleviate the pain and sense of loss that comes with them. A funeral flower keepsake is a lovely way to honour the deceased and keep their legacy alive in your heart. Many individuals choose to arrange flowers on top of the caskets of their loved ones. Having a flower that you chose yourself is one way to make this experience more memorable. The flower can then be kept as a memento.
Keep Memories Alive
Print something with their name on it. Keeping memories alive starts with using their name. By printing something with their name on it, such as an ornament or even a personalized blanket, you can easily find that you remember them more and more. You can display it year round, around the anniversary of their passing or even around the time of their birthday. This way, they are remembered consistently. If you're getting an ornament made, consider sending other close friends and family a similar one to yours, so everyone can show support and remembrance together.
Create a space for them in the garden. Gardens are known to be places of peace and tranquility. In fact, the act of gardening itself is great for reducing stress and anxiety, something that many people need after losing a loved one. After a loved one passes, it's important to have a constructive outlet that allows you to process your grief but also gives you a way to reduce other stresses in your life. A garden is the perfect solution for that! Creating a specific memorial space in your garden for your lost loved one is a great way to keep their memory alive as well. Focus on finding plants and flowers that remind you of your loved one. If they had a favourite, that might be a good way for you to memorialize them! Altogether, a garden is a great place to memorialize your lost loved ones and keep their memories alive.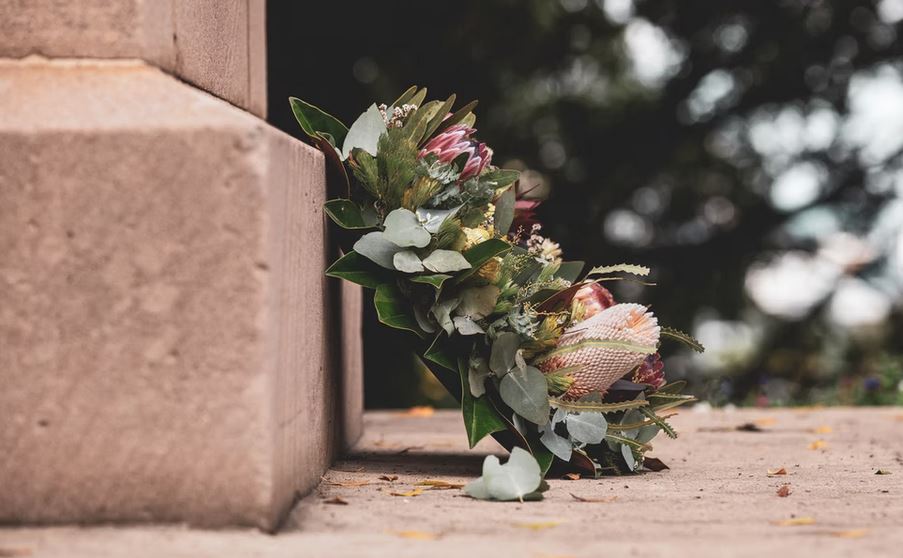 Visit their grave or where their ashes were scattered. Not everyone gets buried, but many request their ashes be scattered over certain areas. No matter what, you can continue to keep their memory alive by visiting the place where they were laid to rest. It's a sombre way for you to pay respects while also keeping their memories alive.
Visit their favourite places. Everyone has a favourite place. Whether it's a local beach, a particular store or restaurant or even a museum, you can keep your loved one's memories alive by visiting their favourite places. You don't have to go frequently, but try to go at least once a year as a way to show remembrance for them and everything they loved. Some places even allow you to have a brick or tile placed and engraved in their honour. While there might be a cost associated with it, you'll be honouring your loved one by giving them a chance to have something with their name on it at a place they loved!
Make a piece of jewellery from their ashes. Did you know you can have jewellery made from your loved one's ashes? That's right — you can put the ashes of your loved one in a necklace, ring or even a pair of earrings. If the thought of carrying your loved one's ashes around makes you feel icky, then you can always get the piece of jewellery without their ashes in it as a unique keepsake to remember them by. Choose something that reminds you of them. Whether it's the colour or the design, the piece of jewellery should be something that always makes you think of them when you look at it.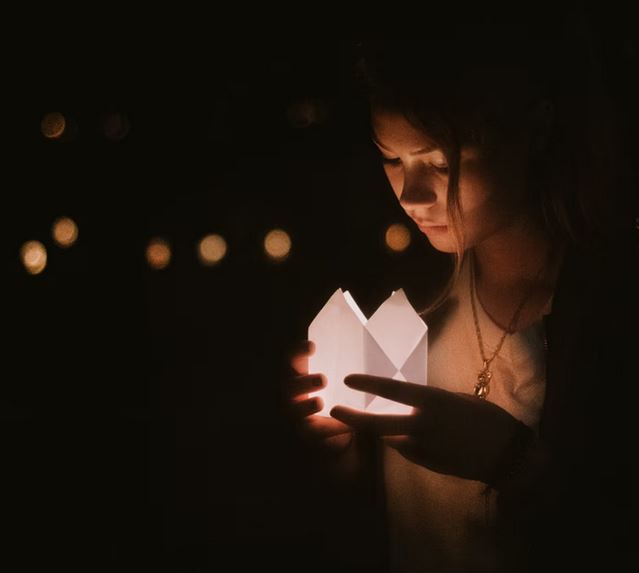 Host a memorial vigil each year. No matter the circumstances of their passing, you can hold a memorial vigil each year with friends and family to keep their memories alive. Get everyone matching personalized sweatshirts to commemorate the occasion and to wear throughout the year in support. Use battery-operated candles so that you don't have to worry about starting a fire or getting candle wax everywhere. You can read poems, play music, and have close friends and family say a few words about your loved one who's passed. It's a great way to remember them and focus on ways to think of them positively.
Put up a wind chime. Wind chimes are unique ways to remember a loved one. Wind chimes are said to ward off evil spirits and attract benevolent ones, like your loved one. Putting up a wind chime or two in their name could act as a beacon to their spirit. Who knows? Maybe whenever you hear the chimes playing outside your window that it's your loved one letting you know they're okay. A wind chime that's personalized with your loved one's name on it is a great way to keep their memory alive, especially if they loved to spend time outdoors. You can find wind chimes in a variety of sizes and materials. From bamboo to copper, there are lots of options when it comes to chimes. They make for a wonderful memorial gift to give someone who's recently lost a loved one as well. So if you'd like to get your close friends and family a matching set of wind chimes for each of their homes, then that's a great way to keep all of you connected.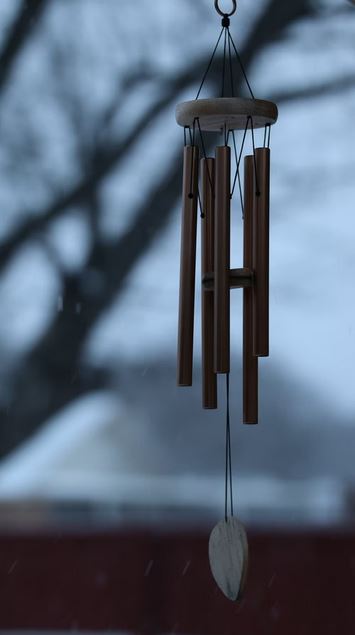 Host a party on their birthday. Not every occasion keeping your loved one's memory alive has to be sombre and sad! Host a party on their birthday to celebrate their life. Play games, have their favourite cake, and invite close friends and family who also would've been there to celebrate had your loved one still been around. You can sing songs, play a board game, or do any of the things that your loved one would've done. Leave a place at the table open for them, along with their picture, to remember them, but take the time to think of happy memories rather than the fact that they're no longer with you. Your loved one would want you to have positive memories of them, too, instead of focusing on the fact that they're gone!