Owned by Jacinthe Plamodon, PEAKBWA is a green children clothing line located in Québec. Born to craft. Jacinthe started her business as a viable alternative to the over-consumption of children's apparel. Her mission is to help parents consume less by consuming smarter.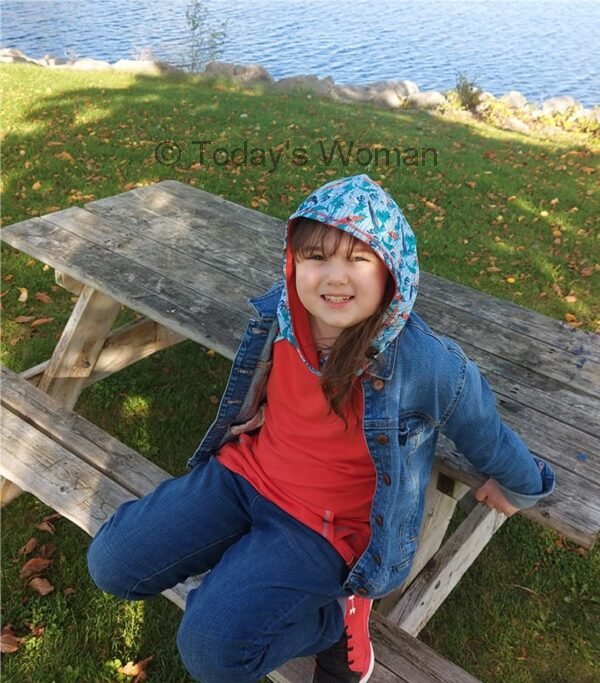 About Jacinthe Plamodon: In her teen years Jacinthe could be found fiddling around with recycled materials. When she was fourteen, she turned her old tuques into pencil cases by adding a zipper. Plamodon constantly thought outside of the box looking at things from a another angle. During her 10 years in theatre design, she learned to transform and repair furniture, clothing and second-hand objects to give them a second life.

As a mother of three Jacinthe started to look at the way we consume mass-produced clothing.It doesn't take long as a parent to realize how much clothes children need and they need clothes for every season. The ideal solution is to hand down clothes to siblings or other family members, but then clothes begin to accumulate. During maternity leave for Jacinthe third child, in a particularly crowded workshop, she partnered with a friend to start a grow-with-me line of children's clothing to stock children's closets.The line featured onesies, hoodies and pants.

After Plamodon's friend returned to salaried work, Jacinthe decided to continue her adventure by combining print design and the sale of grow-with-me clothing under the PEAKBWA (pronounced Peek-bwah) brand name. To the line she added a Scooba (multi-purpose bandana), a reversible beanie and a women's sweater.
Available in four sizes: 6 months to 2 years, 2 to 5 years, 5 to 8 years and 8 to 12 years the Grow with me Hoodie is made of soft stretch bamboo and recycled polyester.
My daughter age eight stated that it was super warm and soft on the inside. For sizing purposes, she is wearing a woman's XS. The hoodie is designed longer at the back to cover and warm up the buttuck.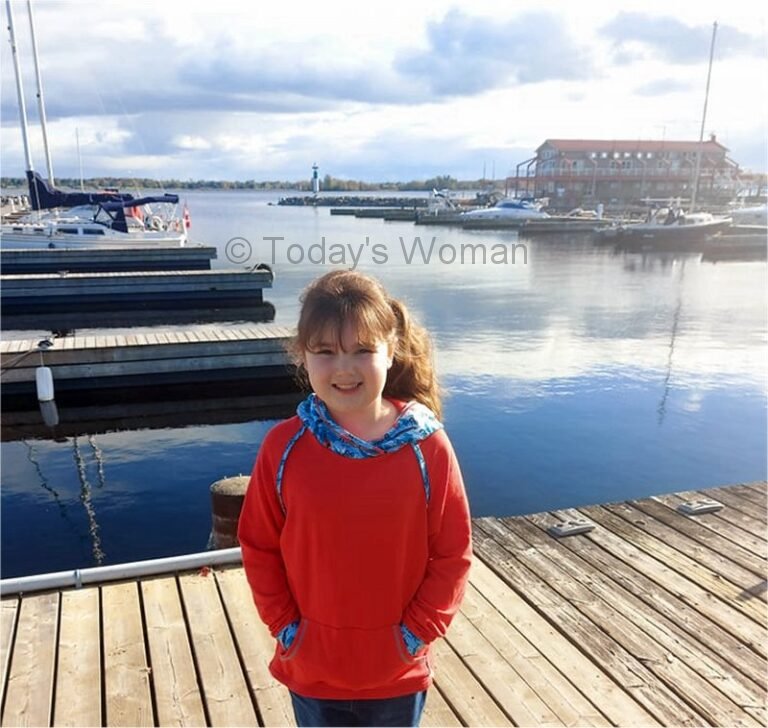 By adjusting the length of the sleeves, the grow with me hoodie will adjust to fit my daughter as she grows.  The design on the Littoral Grow With Me Hoodie my daughter is wearing is marine mammals. The hoodie is cute paired with leggings, jeans or for younger children-grow with me pants.
My daughter paired her Littoral Grow With Me Hoodie with her girl roll cuff jeans, a jean jacket and her red and white Under Armour high top shoes.
The hoodie pairs well with so many clothing pieces.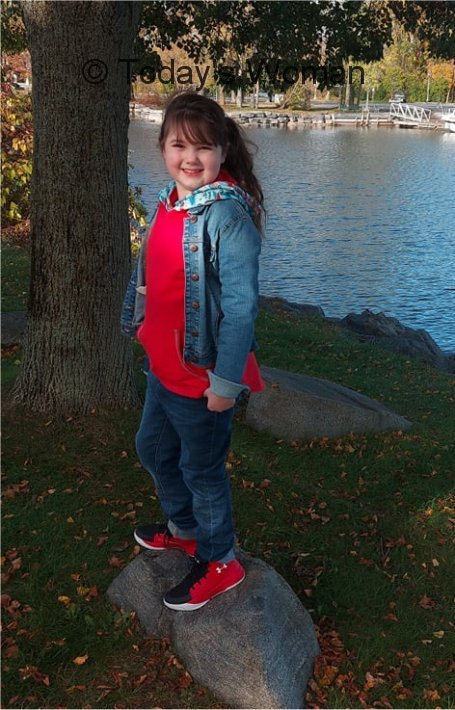 PEAKBWA onesie
A bodysuit, romper and a diaper cover all in one, the PEAKBWA onesie will grow with your baby. Available in eight styles and two sizes: 3 to 12 months and 12 to 24 months, the designs of the onesies are super adorable. Thanks to the extension, the onesies can be worn as your baby grows, and the extension works with most brands of bodysuits and diaper covers. By implementing the extension with other onesies, you will save money. I absolutely love the Victorian Grow with me print.
I gifted the onesie to my friend's daughter for her daughter. She was super impressed as she had never seen the extender on onesies before. She can't wait for her daughter to be that size, so she can wear it.
Letter writing is a dying art form. That saddens me, as I always enjoyed receiving a handwritten letter in the mail. When I was young, I had loads of pen pals I would write to and a best friend in Germany. If writing letters isn't something your child does, it is a practice I encourage you to teach your children. Even writing to Santa Claus is good practice. PEAKBWA has the cutest postcards that your children can color and send to grandparents, a favourite cousin, or aunt. Choose from four colouring postcard designs. My favourite design is the penguin.
Send a post card today. Maybe you'll get one in return!
Overall, I absolutely love PEAKBWA grow with me line.
Christmas is just over two months away. If you have or haven't started your Christmas shopping I highly recommend shopping Canada and giving PEAKBWA a visit. From drawstring bags to lunch bags, headbands, masks and fashionable grow with me children apparel you are sure to find the perfect gift at https://peakbwa.com
Let's Get Social