Decorating a home office or studio space might seem like nothing more than a frustration. For instance, it may seem too small, or be filled with clutter. Instead of becoming frustrated and giving up, be positive and fix it up. Try using these creative ideas to create a unique space for work purposes.
Consider Lighting Options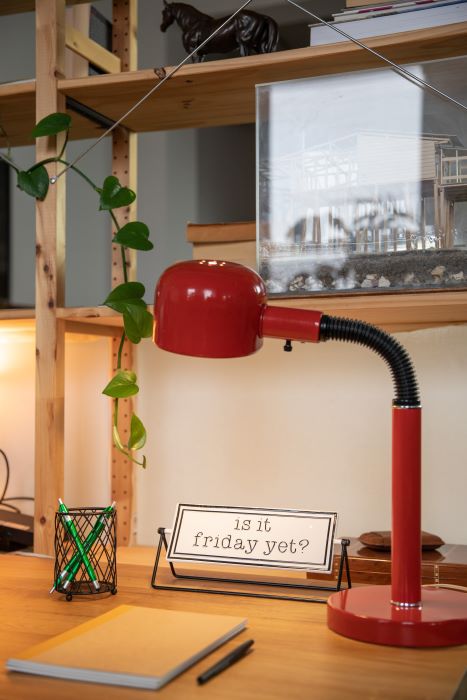 You can find unique table lamps that combine style and add function to your office tables. These can create a more aesthetically pleasing environment. You can also use these to brighten up your work area. Besides this, try letting some natural light in by opening blinds or curtains. It may even be necessary to use both natural light and table lamps during the day for a brighter space.
Keep it Organized
Having a cluttered office can make it difficult to think clearly. Avoid frustration by keeping it organized. You'll be more productive, positive, and successful. Throw away trash or recycle it, use a pencil holder, and hold cords together with a clip. Remove unnecessary items from the desk and room. Opt for multi-use and multipurpose devices to consolidate space. You can keep items such as framed photos, a book to read, or a bonsai plant on hand for breaks.
Add Unique Details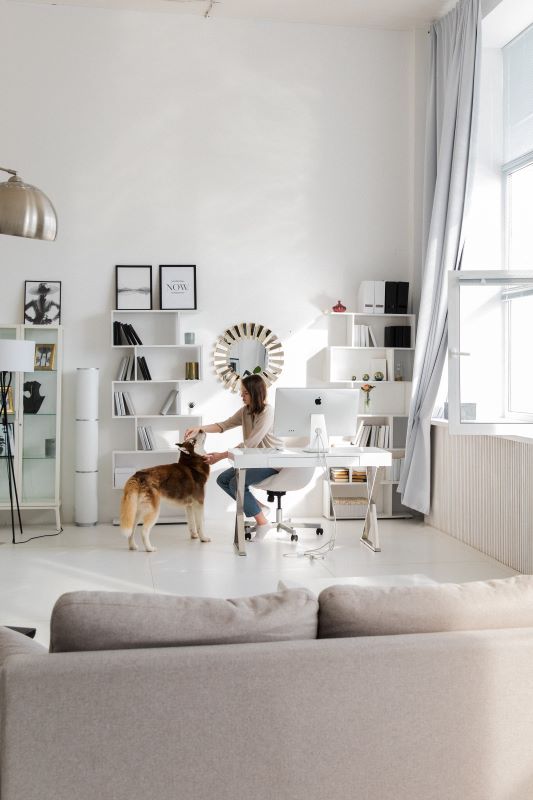 Make your space stand out by adding fun details. Find unique floor lamps that combine style and function, and place these in the room. They can be any color or design, as long as they fit your personal taste. Additionally, hang abstract art, paintings, or prints. Succulents and cactus plants are easy to maintain and can make the environment more peaceful.
Utilize Vertical Space
If your office is small, you can add vertical space. For example, put shelves on the walls to place objects on. Furthermore, fill up corners with plants or a lamp. You might even be able to fit an extra shelf underneath the desk if you need the space. You can purchase desk organizers such as compartments and drawers to keep the surface clean and organized.
Think About Color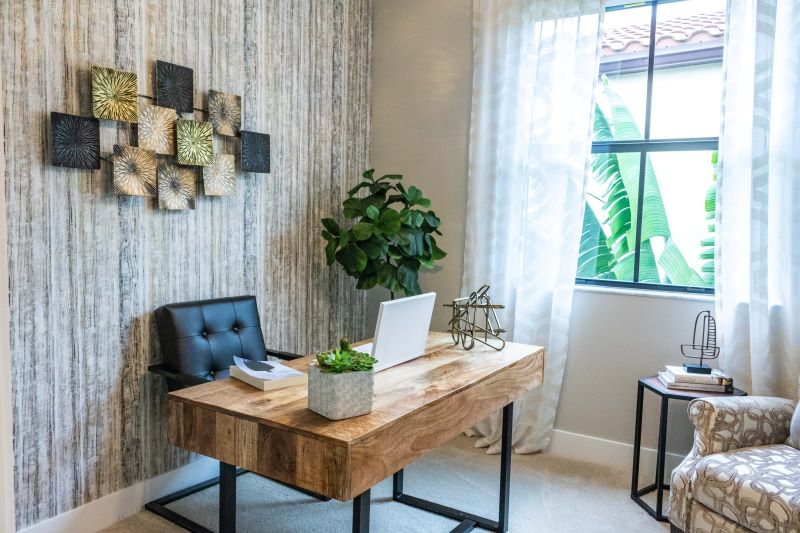 The right colors can calm you down, or motivate you to begin the workday with a positive mindset. For instance, sunshine yellow can brighten your mood, while purple may inspire your creative side. Blue can be calming, and green may remind you of nature. You can use whatever colors you like, but limiting your palette to three colors will keep the room balanced.
Balance it Out
The key to decorating your office correctly is balancing it out. Try standing back once in a while to figure out what might be out of place. Further, consider whether there are too few or too many items in the room. Move objects around, or remove them when necessary. Continue with this process until everything feels right and has a balanced appearance.
Make it Yours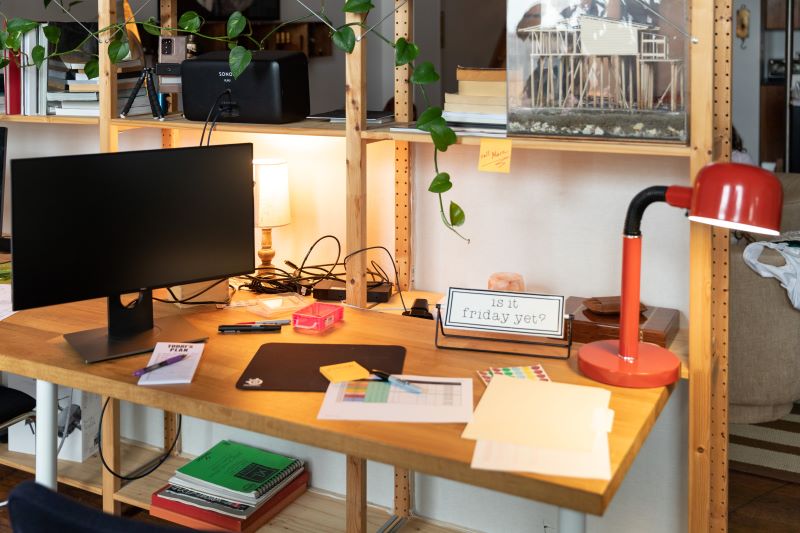 Since your space is part of your home, it's okay to make it yours. Bring in a favorite book to read, or use stationery you love. You can make it casual, and place a comfortable chair or pillow in the room. Create a glamorous room, or paint it a neutral color. Most of all, have fun decorating your home office because you'll likely be using it a lot.
With a bit of effort, your home office will be decorated with your preferences in no time. When it's all organized and done, allow yourself to enjoy it. After all, you deserve a studio space that helps you be successful and fits your unique personality.