Los Angeles is the biggest city in California and houses 4 million individuals. It's decorated by gender and ethnic diversity, the Mediterranean climate, and the sprawling Metropolis.
Women have created a significant effect on LA's landscapes for several years. From a forward-thinking rabbi to a venture capitalist, women have made it to top-tier spots despite the difficult job market in LA. This post explains what women need to know about Los Angeles.
Landmarks Celebrating Iconic LA Women
Visit The Music Center, one of the country's most prominent art centers. It features four legendary spots: Mark Taper Forum, Ahmanson Theatre, Walt Disney Concert Hall, and Dorothy Chandler Pavilion. It is recognized for its dance programming presented by Glorya Kaufman.
The Pavilion acquired the Dorothy Buffum Chandler name from Norman Chandler's wife. She was an extraordinary client of craftsmanship and prevented the financial fallout of Hollywood Bowl with her fundraising concerts that generated up to $20 million in 1955. The Pavilion was established during 1964, while the Mark Taper Forum and the Ahmanson Theatre were officially opened by 1967. Mrs. Chandler participated in the preparation of the Walt Disney Concert Hall that was opened during 2003. Although she died in 1977, her legacy continues to merit LA for years to come.
FSW (Feminist Studio Workshop) is among the first women's art schools across the country and was incorporated in 1973 by Arlene Raven and Judy Chicago. It was opened officially near MacArthur Park and named 'The Woman's Building.' FSW helped women acquire artistic knowledge and skills beyond the conventional educational setting. It also fostered, organized, and sponsored a plethora of activities, artist groups, and programs. Efforts from LA's Conservancy and locals made The Woman's Building a cultural and historical monument.
Powerful Women Who Are Transforming LA
Penny Toler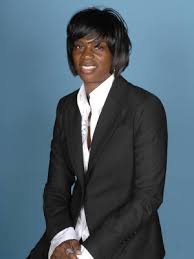 Penny Toler has been adjusting to the game for over two decades. She developed her basketball skills in Washington, D.C., at the age of seven. In most situations, Toler was the only female at the court. In 1997, she was signed by Los Angeles Sparks and became the club's first woman executive after retiring in 1999. She is currently among the few female general managers in WNBA.
At 52, Toler is the longest-serving general manager in WNBA history. She adds that not everyone is happy about her G.M. position due to her gender and race.
Carman Palafox
Carman Palafox delves into venture capitalism that focuses on financing start-ups. Only 11.3% of individuals getting into the United State's venture capital industry are women. Carman is among the 'Make in LA' founders. Make in LA is a pilot investment facility that concentrates on hardware business owners.
Having acquired a degree from the UC Berkeley MBA program and worked for more than a decade at the Dimensional Fund Advisors, L.P., she became the deputy president of venture relations. However, her pedigree has failed to shield her from the gender and race-based bias.
LA's Cultural Affairs Department manages historic locations such as Frank Lloyd's Hollyhock House and Watts Towers. It offers up to $60,000 to LA's artist. It also plans a myriad of festivals and programs across the city every year. Danielle Brazell, 52 years old, works as the general manager, and has eight years of experience, has been an arts activist. She adds that art is more than items on a wall; it integrates into civic societies and sets up stronger communities.
Many members of the artistic community who moved to LA first lived in apartments that were so small that they found themselves searching in phone books and on the internet for storage units in Los Angeles. It is inspirational to see what they've done for the city and for other women.
Top Businesswomen in Los Angeles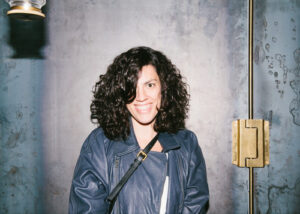 When Davida Nemeroff moved to LA as an art photographer, equipped with a Columbia University degree, she had a difficult time figuring out the nightlife of the city. However, after the 2010 economic recession, real estate was cheap; thus, she erected an art gallery in Lincoln Heights Mall. It quickly became an attractive spot for night outs. Nemeroff coordinates various philanthropy tasks and internationally represents the works of her artists like Mira Dancy pieces.
Another great business lady in LA is Justina Blakeney, an author, artist, and designer. She attributes her UCLA degree, multiethnic family, and extensive travel to the appearance of the top-selling home decoration book, 'The New Bohemians.' She adds that the secret to her success is sticking to her distinctive style.
After twelve years of online marketing, Jaclyn Johnson came up with an idea of leveraging her interest in establishing connections between web-based individuals. She created C&C, an online platform that offers various offline series of conferences for the female populace to motivate and share entrepreneurial expenses. Gluts of women have appeared to listen to speakers such as Gloria Steinem in cities like Los Angeles.