There's no question about it that motherhood on its own can be stressful. Balancing work and motherhood is quite the task. For the stressed out working mom, Monday through Friday is broken up into three periods:
First, the incredibly rushed and panicked hours getting everybody fed for breakfast, getting dressed, and getting the older kids ready for school. Plus you have to get yourself ready too.
Second is the actual work-day. This may be, for many, a respite from the stresses at home.
Third, is pulling into the driveway and wondering, "What emergency fires at home am I going to have to deal with next?"
We won't pretend in this short article that we can make your life a rose garden, but we do have some stress relief tips for the stressed out working mom.
Prepare everything you can in advance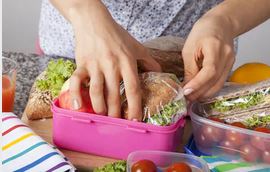 This is our number one tip, be prepared. What does this mean? Know what everybody is having for breakfast, cook the eggs and bacon the night before, then heat them up in the microwave in the morning. Have everyone's clothes, including your work clothes, picked out the night before. Have gas in your car so you don't have to start your daily commute fifteen minutes late while hunting for a gas station. If you have older kids, put them in charge of packing the lunch boxes.
Do everything you can to literally prepare before work, and you may have 20 minutes to stop off at Starbucks and totally de stress phase one of your day over a cup of coffee or tea.
Go home 30 minutes late 
Instead of rushing out in the parking lot intending to hop on the freeway, leave 30 minutes for me-time. Find a quiet place to work, exercise in the company gym, take a dip in the pool at the YMCA, or chat with a friend. Your life is more than your husband and your family. Enjoy at least 30 minutes just relaxing.
Get a great bed 
Nothing says relaxation like a great bed. You don't need to spend a fortune, but you shouldn't skip either. One of our favorites is a king size mattress by Purple. Getting a good night's rest is one of the best things you can do to invest in your health and your sanity.
In-home camping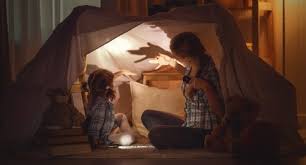 The thing that hampers most moms, as well as children, is routine. Same stuff different day is a common complaint. Everyone feels that way. Whether you live in a half-million-dollar, ultra-modern house, or a modest apartment, boredom quickly sets in.
Todays-woman.net suggests a family camping trip to break out of the rut. You don't have to travel 100 miles to get there. Instead, break out the family tent and camp out in the living room. Children can even pretend to be wild bears or coyotes treating the (candle) campfire. Trust us, its almost as good as the real thing.
Wonder mom to the rescue 
Delight the kids and remind them of just a few of the sacrifices you make by ordering pizza then dashing into the garage to quickly change into a wonder woman costume. The kids can then hurry to their rooms and put on their goofiest clothes. You can all laugh until you are blue in the face. 
Have a family talent show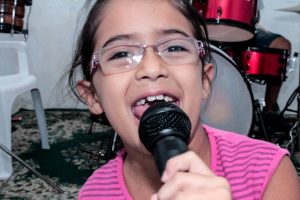 Sick of everyone zoning out over video games, the television or their cell phones? Have a family talent show. Whether you five-year-old pretends they are a lion tamer with the family dog, or your pre-teen daughter lip-syncs a song to her favorite singer, or you host a round of karaoke, everyone has a talent. For a few moments, everyone will feel the bond of the family.
Stage a fashion show 
Give everyone in the family 15 minutes to show up in the costume of their choice. Have someone be responsible for decorating the family dog or cat. Once everyone is gathered, make it as real as possible, and give small gift prizes for the winners.
Life is like a box of chocolates 
Paraphrasing Forrest Gump, "Life is like a box of chocolates," but if you break out of the rut of the routine, it can be quite a delicious ride. We hope the above tips will help you de stress and enjoy life more.