As if being pregnant during a pandemic wasn't stressful enough, the added shelter in place and social distancing regulations make it more complicated to celebrate this journey with those closest to you. Sure, some people have made the most of it with online announcements, creative gender reveal videos, and drive-by baby showers, but nothing quite compares to being able to share your news in-person.
Though it is imperative to your health and safety (and the safety of your unborn child) to remain at home and practice social distancing, there is hope that you can return to normal activities soon. With the coronavirus rates dropping across the country, many states are starting to loosen restrictions. Among them, is allowing for small gatherings in groups ranging from 10-25 people in an outdoor space.
If you were planning a gender reveal this summer, now might be the ideal chance to do so. Check out these planning tips to prepare a safe yet fun event for your friends and family.
Opt for an Outdoor Space
To remain safe even after the shelter in place orders have been lifted, it is highly recommended that you opt to host your gender reveal outdoors. There is often more space and, of course, fresh air to maintain safe and comfortable social distancing guidelines. You can use your backyard or find an outdoor venue that you like.
Decide on a Theme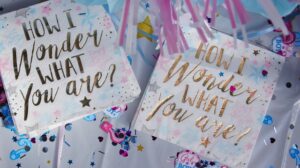 Some of the best gender reveals have themes. Themes tie into the design, activities, and overall vibe for the event. There are plenty of ideas to choose from. You can opt for a prince and princess theme, traditional pink and blue, basketball player and cheerleader, or bow ties and hairbows.
The Reveal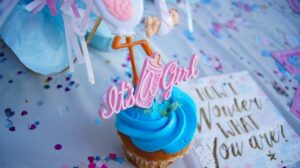 The main reason everyone is coming to your party is to find out whether you're having a little boy or girl. The reveal is often the grandest part of the party and should be well thought out. There are a ton of unique gender reveal ideas to consider. You could shoot pink or blue paint from a paintball gun, use smoke bombs, confetti, pop balloons, break open a pinata, or reveal it during dessert with a gender reveal cake.
Order Supplies
Non-essential businesses like party stores haven't been allowed to re-open yet, but there's still a way to get everything you'll need for your gender reveal safely. Simply search for and order supplies online.
You can find everything from tables and chairs for rent, tablecloths, centerpieces, table liners cheap choices, party favors, and more.
You should also add some personal protection equipment to the list like face masks, gloves, and hand sanitizer for each of your guests.
Decide on a Menu
What's a great gender reveal party without some good grub? Take some time to decide on a menu. Remember to keep in mind that the event will be outdoors so you don't want to select items that easily melt or spoil in the heat. Also, remember any dietary restrictions your guests may have. You can keep it simple and grill some burgers and hot dogs on the grill or you can do your part to support your community and have your gender reveal party catered by a local business.
Don't Forget Entertainment
Other than sharing a meal together and the big reveal, what other forms of entertainment do you wish to have at your gender reveal party? You can play baby shower games, dance to music, plan arts and crafts or a bubble-blowing station for kids, or hire some form of entertainment (a dj, clown, band/artist, etc).
Prepare Your Yard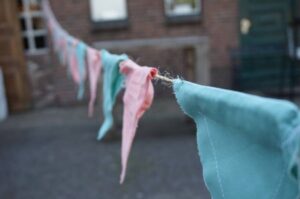 As the time gets closer for your post-quarantine gender reveal party you'll want to prepare your yard. Complete basic tasks like cutting the grass, trimming shrubs and trees, and cleaning the gutters. You should also clean the deck or patio, pull out your lawn furniture (remembering to put space between each), and spruce your backyard up with lawn decor and decorations for your gender reveal.
Things are certainly crazy in the midst of the coronavirus pandemic. At a time when you should be celebrating the new life you're bringing into the world, you're forced to remain at home and distance yourself from those you care about. Fortunately, there does seem to be hope that things will begin to return to normal in the near future. So, why not take your mind off of all the madness and use the above-mentioned tips to plan the perfect post-quarantine gender reveal party.