Ontario weather has brought about a lot of bus cancellations and snow days. If your children are stuck inside during off school days why not grab your supplies and get your little scholars hands busy making some Valentine Day crafts.
Heart Puppy Dog Paper Craft
The first craft we made was a heart puppy.
You don't need much to make these.
Construction Paper
Scissors
Glue Stick
Gem stickers
Wiggle Eyes or puffy heart stickers.
You can make your Puppy any color you'd like. We decided to make ours red as it is both mine and Miss P's favorite color. Start by cutting out a big red and pink heart from construction paper. Cut the pink heart in half to make the dog's floppy ears. After that cut out a smaller black heart for the nose and two little pink hearts for the eyes. Glue all the paper together and cut out a small pink oval to make a dog tongue sticking out!  You can add two dots on the eyes with black marker or use googly eyes. We used heart puff stickers. If you want to make your dog have spots you can use a bingo stamper or gem stickers like we did.
DIY Heart Unicorn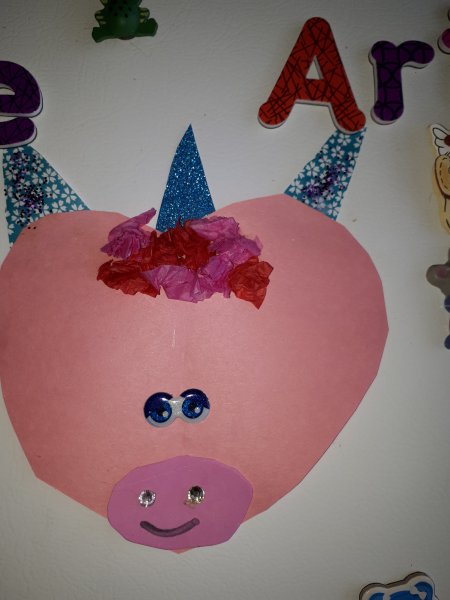 First grab your construction paper or card stock and scissors. Have children cut a large heart, nose, unicorn horn, and ears for each unicorn they are making. Have children glue all the pieces in place then add wiggle eyes and any other embellishments they see fit. For the unicorn's hair we used crumpled balls of tissue paper and glued them on. Remember to encourage your child to add their own creativity.
Kissing Heart Fish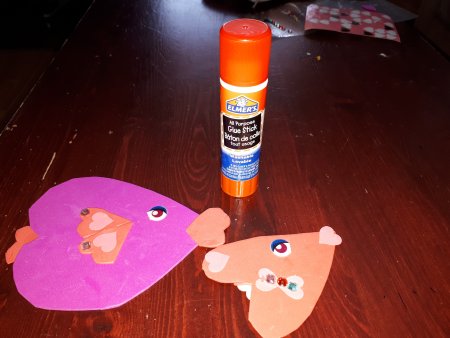 Cut out a large heart from construction paper and four small hearts. The small hearts are for fins, lips and scales. Have children glue them on  in place. You can use googly eyes or puff eye stickers for the eye. Then finish off with some embellishments like glitter, rhinestones etc.
I Love you to Pieces Valentine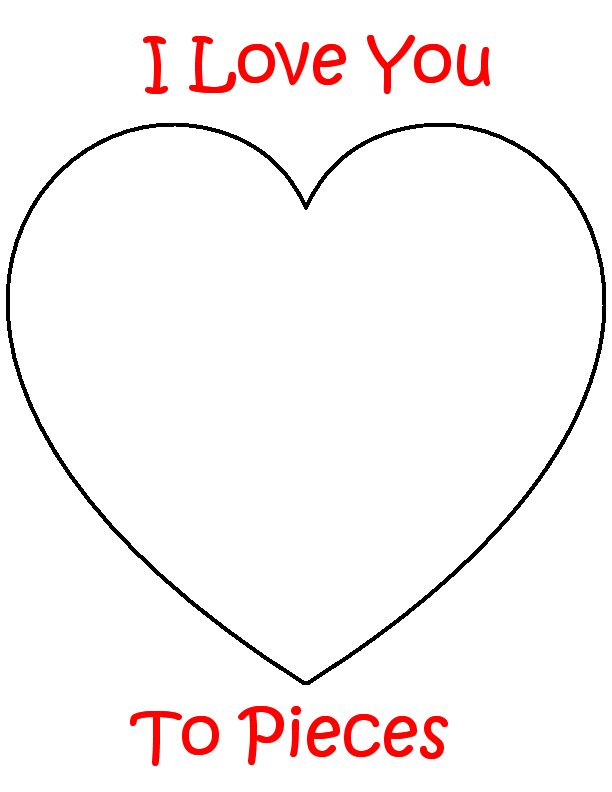 Your kids really do love you to pieces. The I love you to pieces Valentine's Day craft is super easy to  make.

You can have your child draw a large heart on a piece of paper and fill it with overlapping different colors of cut up tissue or construction paper.  You are also free to download and print out our template.Miss P was able to do this craft all on her own with no help from me. She decided to add a face to her Valentine.This would make a lovely gift for grandparents. When your child is finished you can frame the print by picking up a frame at Dollarama.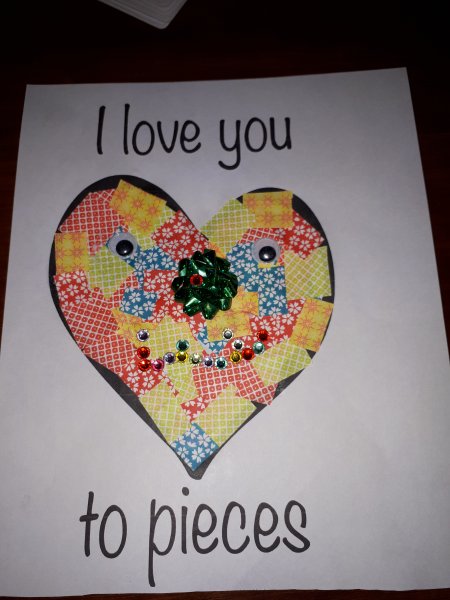 Flowering Heart Tree
Materials Needed:
Brown, red and pink or purple construction Paper
Glue
Scissors
We made the tree trunk and branches with different sizes of construction paper.  We then added different sizes of hearts come from our pink and purple construction paper. For the finishing touches we added some stickers. I am very pleased with our finished heart tree.
I hope that you have enjoyed our Valentines day crafts. If your little one does any of the crafts I would love to see photos.  Do you have any Valentine Day craft suggestions?