There once was a time when toys were mostly made of wood. Those toys were passed down from generation to generation. They were simple toys that didn't need batteries to operate. All that was needed was a child's imagination. These were the toys that were played with for hours on end, year after year. I miss the simple wooden game sets and toys that I enjoyed as a young boy.  There is just something nostalgic about wooden toys. When my wife introduced me to aGreatlife toys I was beaming with excitement. Their toys bring back great memories of my childhood and past Christmases. One such toy is aGreatLife Wooden Tabletop Bowling game.
It's the perfect gift for old and young. It's easy to setup, and it's small and compact, therefore it travels well. Also, who doesn't like bowling?
The Wooden bowling set doesn't require complicated instructions. To play you simply setup the 10 bowling pins and use the ramp to position and launch the steel ball to knock as many of the bowling pins down!
The set is made of non-toxic wood and a paint finish. I find comfort in knowing that it doesn't contain toxic materials that will harm my family.
The set is a great gift for children to train their ability of accuracy and observation, as well as hand-eye coordination. It is also an ideal gift for the office gift exchange. Note that your gift recipient will be spending hours procrastinating. It's extremely fun and highly addictive.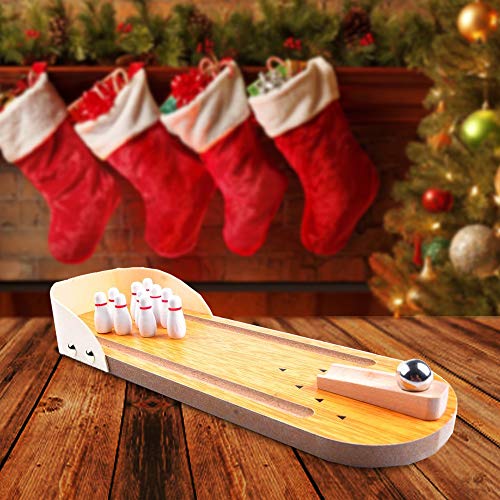 It is nice to see my daughter enjoying the Mini Wooden Desktop Bowling Game. It is a quick game for her to play while waiting for dinner to cook or before the school bus arrives in the morning. I often have to tell her to put it away or she'll be late for the bus. It also gets her away from electronics and lets her enjoy some downtime.
Overall, aGreatLife Wooden Tabletop Bowling Game is the perfect gift for the entire family. One thing I like about aGreatlife is they stand behind their products with a guaranteed-for-life warranty. So if you are not 100% satisfied, they will give you a replacement or refund your money no questions asked.
Website: https://agreatlifebrand.com