The hairstyles a woman can wear these days are endless. With the first day of Summer being June 21st now may be the time for a new summer hairstyle. If you are unsure what hairstyle to get, why not style your hair based on your Zodiac earth sign.  After all, many believe that your zodiac sign determines many things about you including your personality and your compatibility. The twelve zodiac signs are grouped into four elements, which make up the form of the natural world — fire, earth, air and water. You can learn more about the signs here at https://thehealingchest.com/ if you don't know them all already! Lets look at Zodiac hairstyles based on your hairstyle Earth.
Zodiac Hairstyles for Taurus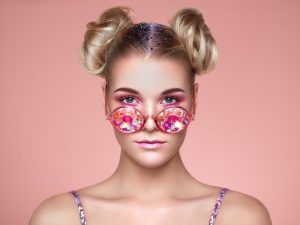 Taureans are born between April 21st  and May 22nd. The ruling planet of Taurus is the lovely Venus. Venus was the Roman goddess of love, beauty and fertility. Her Greek counterpart is Aphrodite. With this in mind, any kind of beautification will make your inner Venus flourish. Taurus girls are usually romantic, soft and elegant. They prefer a more glamorous kind of hairstyle which can be confirmed by looking at the hairstyle of celebrities such as Adele, Gigi Hadid, Audrey Hepburn, Amber Heard, etc.
This is because they are inner leaders who like to put stress on their leadership traits with their appearance. You may learn more about Taurus characteristics by reading books like Mari Silva's "Taurus: The Ultimate Guide to an Amazing Zodiac Sign in Astrology" or by listening to the "Taurus Daily" podcast if you are more into audio content. You could find it useful to look up some information about the personality and characteristics of Taurus and see how their characteristics influence their choices in hairstyle.
When it comes to hair color Taureans prefer natural hair colors like chestnut, chocolate brown, light brown or ash blonde. Add some highlights to the ends for a refine look. If your Zodiac sign is Taurus go for green, purple or red highlighted ends which will complement  your brown hair. As for blondes, strawberry blond is a favorite among Taureans. If you've seen Raphael's masterpiece Venus you know that he depicted her with what we call today beach waves.. This hairstyle perfectly shapes Taurean soft faces and accentuates their natural beauty.
Taurus crave a haircut that is low maintenance. A free-flowing style is perfect for the practical Taurus. If you are looking for a summer hairstyle perfect for a Taurus try space buns. Popular in the 90's space buns are playful and cute. Space buns work well with any kind of hair texture. Spice up your new zodiac hairstyle with some wonderful bohemian accessories which will add flair to your new look.
Zodiac Hairstyles for Virgo Women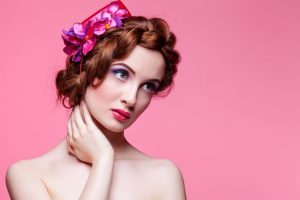 Virgo is the second earth sign of the zodiac. Virgos are born between August 23rd and September 23rd. This is the period of the end of summer and the beginning of a beautiful autumn. This is kind of the phase where you already long for sweet summer nights as you head to autumn. Truth be told Virgos are not that sentimental. They are hardworking, reliable, driven and very determined. But they do have a soft side which they show to only a few.
The ruling planet of this sign is Mercury. Mercury or his Greek counterpart Hermes is the god of communication. And in this day and age, Mercury has really become a major part of our lives regarding communication. Social media, online chatting, e-mails- Mercury rules it all. It's no wonder Virgos are so smart, logical, good thinkers, and even better speakers. But they do have earth qualities like a soft voice which speaks words of kindness. Virgos tend to be perfectionists so their look is usually considered perfect. And this can be absolutely confirmed by the personal style of Beyonce. She has been crowned as the queen of pop music and the queen of style as well.
For Virgos, it can't be actually said that they are conservative on the contrary. But they do like to have a certain kind of elegance to them. This can be also confirmed by the personal styles of Blake Lively, Selma Hayek, and Sophia Loren. When it comes to their hair color they prefer to keep it to natural shades. Their hairstyle is simple and slick. The perfect summer hairstyle for Virgos is definitely a braid. If you are a Virgo looking for a new hairstyle why not try a dutch braid. A dutch braid is a tasteful and classical look. You can top the braid with some white pearly accessories which can bring you the ethereal look.
Zodiac Hairstyles for Capricorns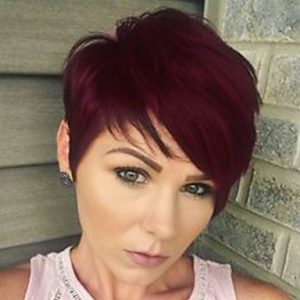 The third earth sign of the zodiac is Capricorn. They are born between December 22nd and January 20th in the middle of a cold and snowy winter. This is also the most joyful season of the year. This is the time of celebration – Christmas, and New Year, which brings new beginnings. Everyone is happy and looking forward to celebrating holiday festivities. And this also perfectly summarizes Capricorns. They tend to seem cold and detached, however when you get to know them you will find that they are the craziest of the bunch.
The ruling planet of Capricorn is Saturn. This planet represents time. Saturn's Greek counterpart is Chronos, which in ancient Greek literally means time. Capricorns know how to use time to their advantage and that's why they are usually very successful in life.
This being said Capricorns also have a special secret. Their style and grace are timeless. It is also very eccentric. Some of the most popular Capricorns are Irina Shayk, Dolly Parton, Kate Middleton, and Janis Joplin. What they all have in common is this certain feeling of coolness. But as it was said before, they are also the most eccentric which can be perfectly represented by the famous singer Janis Joplin. She was very successful and loved in her time. But was also known for her eccentricity and sometimes questionable behavior. But as any Capricorn would do she kept her cool 'till the end of her days.
If you are a Capricorn looking for a fun hairstyle why not try a pixie cut. Add a fun design on one side to show your sense of style. Add a bohemian barrette to accessorize your new fun pixie cut. If the pixie cut isn't for you then be sure to opt for a hairstyle that is conservative and easy to maintain.