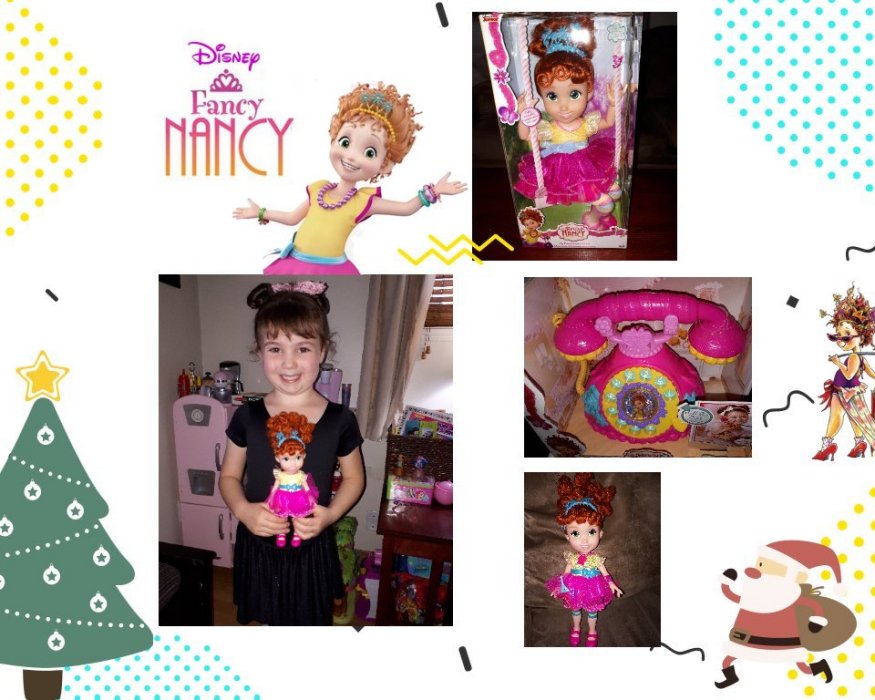 Fancy Nancy is a little girl whose signature accessory is a boa. She has a larger than life personality, who adores all things fancy. She can't wait to learn French because absolutely everything in French sounds fancy. If you have a  child who is a fan of the "Fancy Nancy" series of children's books then they will love the new Disney Junior Fancy Nancy Toys from Jakks Pacific. If you're new to all things Fancy Nancy, the line of toys is based on the new Disney Junior animated series "Fancy Nancy," which is based on the New York Times bestselling books by Jane O'Connor and Robin Preiss Glasser.
The book series "Fancy Nancy" includes over 100 titles, with more than 30 million books sold, that have been translated into 20 languages. Geared towards kids age 2-7, each episode of the all new Disney Junior animated series contains humorous and heartfelt stories which highlight themes of self-expression, originality and love of family.
Fancy Nancy Toys
The new line of Fancy Nancy dolls,  role-play items and stylish accessories are as adorable as Nancy herself. Each item is sure to have your child playing out the magnifique adventures of Fancy Nancy.
My Friend Fancy Nancy doll
Perhaps my favorite of the Fancy Nancy line aside from the Fancy Nancy Ballerina is the "My Friend Fancy Nancy doll." The 18-inch doll has possible arms and legs with 12 points of articulation at the neck, shoulders, waist, elbows, wrists, hips, and knees. This makes it so easy for little girls to pose the doll. Nancy is ready for her next tea party dressed in her signature outfit from the show – rainbow colorful leggings, blue tiara, and chic fuchsia and yellow party dress. The outfit is removable for fashion play! If your child is a Fancy Nancy fan this is a doll they will spend hours with.
Fancy Nancy's Fancy French Phone
The Fancy French Phone features lights and telephone sounds for pretend play. Children can hear 12 phrases from Nancy when they push the center button. The phone requires 2 AA batteries which are not included. I love the retro details on the phone, such as the rotary dial. Although mom or dad may have to teach children how to use it.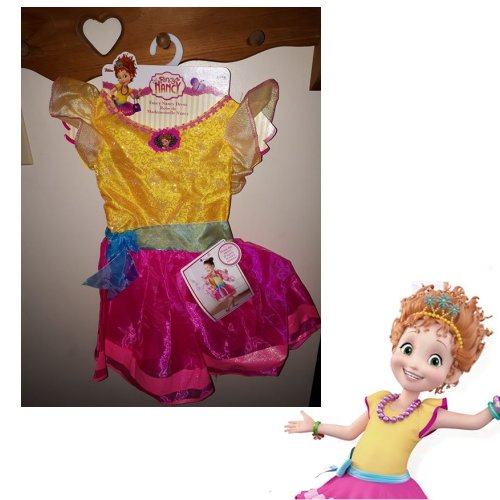 Fancy Nancy Role Play
Shall we be fancy? Many little girl loves to play dress up! Now she can be fancy just like Nancy in Nancy's signature dress from the Disney Junior television series. The Fancy Nancy costume includes shimmery bodice, pink detailed neckline, blue sash and double layer taffeta skirt with iridescent trim. The bodice includes a character cameo of Fancy Nancy.
If you have a girl who huge fan of Fancy Nancy, then make sure to pick up some of the newest Fancy Nancy toys from Jakks Pacific.
Visit at www.jakks.com and follow them on Instagram (@jakkstoys), Twitter (@jakkstoys) and Facebook (JAKKS Pacific).
Shop Amazon for Fancy Nancy