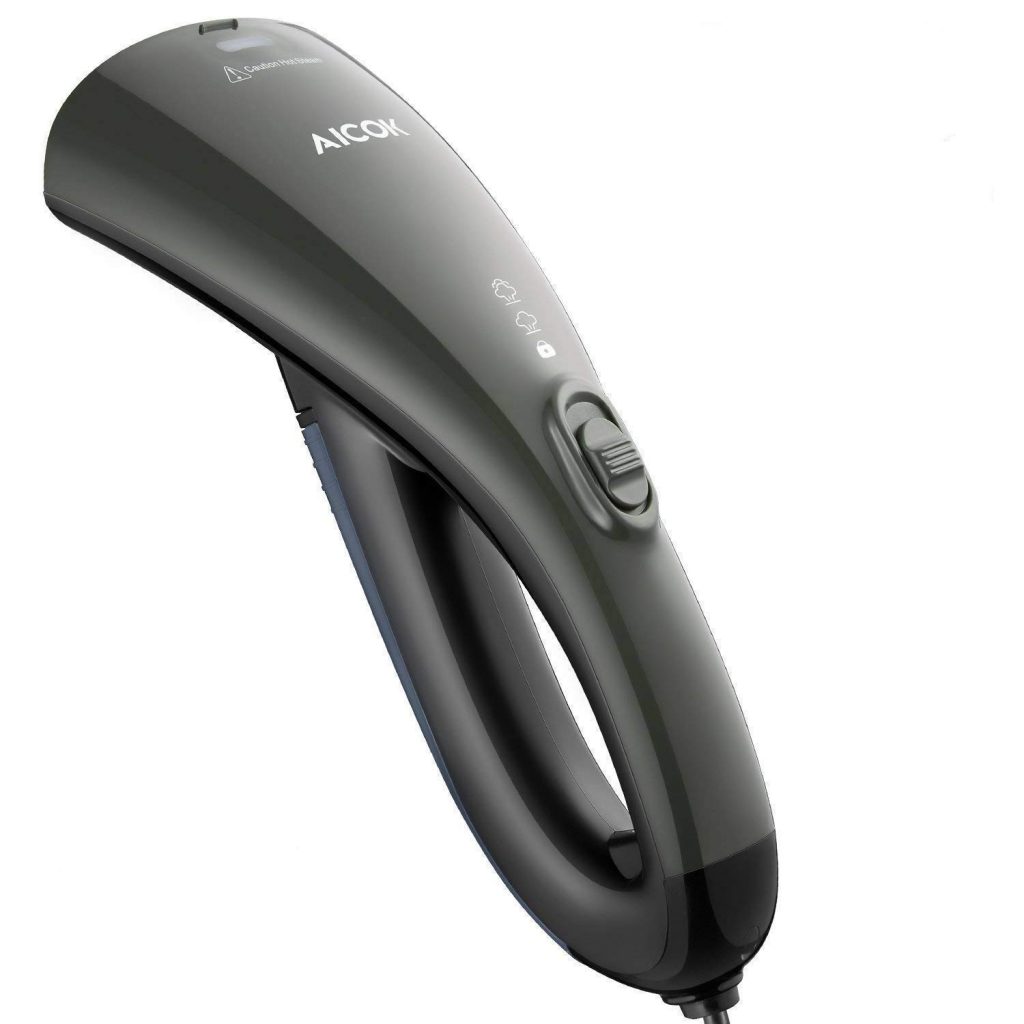 Life is busy these days. Who has time for ironing? I know I don't! Between the house chores, work, my daughter and her extra-curricular activities there isn't much time left for anything else! The Aicok Clothes Steamer is a life saver for us. It's lightweight, comes with a convenient travel bag, and its small enough to fit in the suitcase, duffel bag or a carry on bag when traveling.
Don't let the small size of the Aicok Clothes Steamer fool you either. This mini travel steamer is plenty powerful to even pull out the toughest wrinkles. I recently tested it on my daughters dance costume. After pulling her costume out from the closet it was really wrinkled.
My wife was worried that the wrinkles were not going to come out. She suggested we may have to drop it off at the dry cleaners. l ensured her that the mini steamer would get the wrinkles out. I was right and that doesn't happen often!
Aicok Clothes Steamer
The mini travel garment steamer has two steam settings, low steam, and high steam. The garment steamer was also ready within 35 seconds and there is an indicator light on the steamer to indicate if it's ready. It also comes with a detachable garment brush which clips on to the head of the steamer.
The water reservoir holds 80mm of water and is stored conveniently in the handle of the garment steamer. It quickly slides out to refill. The handle is very ergonomic and easy to control the garment steamer.
The Aicok mini travel garment steamer is safe for all fabrics: cotton, nylon, polyester, silk, nylon, chiffon, wool, linen, etc
There is a garment glove included if your hands are sensitive to heat, and the cord is a good 8ft. You will never want to use that old heavy clothes iron again.
Aicok Clothes Steamer is even backed by a 2-year warranty, which is an exceptional value for the price of this unit. We have owned the little unit for a year now and it is still going strong.
Shop Amazon