I have used countless strainers over the last 6 years. None of them have measured up to my Arrojo S125 1.25″ Hair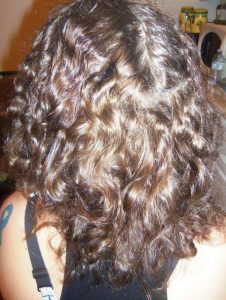 Straightener Flat Iron until now that is. I have been using the Arrojo for the last 5 years and it was my flat iron of choice. Now that I have used a 2-in 1 Ionic Hair Straightener Brush there is no turning back to a regular flat iron.
The brush speeds up the hair-straightening process by reaching all strands of hair at once and smoothing out tangles. It works on my daughter's curly, thick hair, which is a huge selling point for me. When using my Arrojo to straiten my daughters hair it normally takes me a min of 45 mins up to an hour. With the 2-in 1 Ionic Hair Straightener Brush I had her hair straighten in 15 min.
I use the brush on my short bed hair, and it takes less than 5 min to straighten my hair. I merely run the brush through my hair and am ready to go.
Using the brush is easy. Simply plug the brush in. Turn it on. Heat it to the desire temperature and run the brush 2 in 1 Ionic Hair Straightener Brush through your hair. You will find that the brush heats up very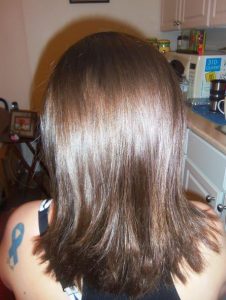 fast, so there is no long waits for the brush to heat up.
The only thing I don't like about the product is the cord. I do wish it had a longer cord. Regardless of that I still give the straighter brush 5 stars. I do however like that the cord turns 360 degrees. This is an impressive feature, because the cord does not get in your way when your doing your hair.
There is also an automatic shut off feature which is a nice thing to have, in the case you do forget to shut the brush off.
The flat iron comes with a Professional Heat Resistant Glove. I have large hands and the glove fits snugly on my hand and did not interfere with my styling process at all.
Overall, the the 2 in 1 Ionic Hair Straightener Brush does an brilliant job and left me pleasantly surprised with the results!
I love that it works on both long and short hair, thick, wavy and curly.
Purchase the 2 in 1 Ionic Hair Straightener Brush at Amazon.ca.