As the days of summer wind down, the start of a fresh, new school year is well on its way. Make the school year fun with personalized school supplies from Dotty About Paper. Options include lunch bags, drink bottles, gym bags, pencil cases and more.
Custom pencils are an inexpensive and fun way to start the year off on the right foot. These HB pencils can be personalized with your child's name and each package contains 12 pencils. Colors pink and blue are available.
I find the print on the pencils to be clear and easy to read. You can even decorate these pencils with cute home made pencil toppers, washi tape, chenille wires and beads to make them even more personal.
Dotty About Paper also offer personalized pencil cases to complete your collection! Personalize a pencil case with your child's name up to 15 characters.The pencil cases come in a variety of designs that your kids will love.
My daughter chose the ballerina design. Each case is made from microfiber and has a zip to close. They measure 26cm long (about 10 inches) so there is plenty of room inside.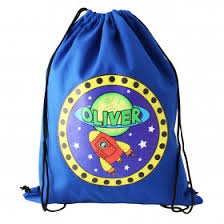 There is nothing worse than lending your color pencils to a fellow classmate and not getting them back. Insure your child's pencil crayons come home with them by purchasing them a package of 12 colouring pencils with their name on them. The package also includes 8 HB pencils with your child's name on it.
Name Stickers for kids are a durable, waterproof way to identify lunch containers, bottles, toys, sports equipment and much more. Dotty about Paper has a variety of stick-on and iron-on labels.
With your child's names engraved or transferred on pencil cases, fun theme lunch bags, and other personalized school supplies, Dotty About Paper's unique collection will have your child at the head of their class. While you are at it why not customize a coffee mug for your child's teacher!