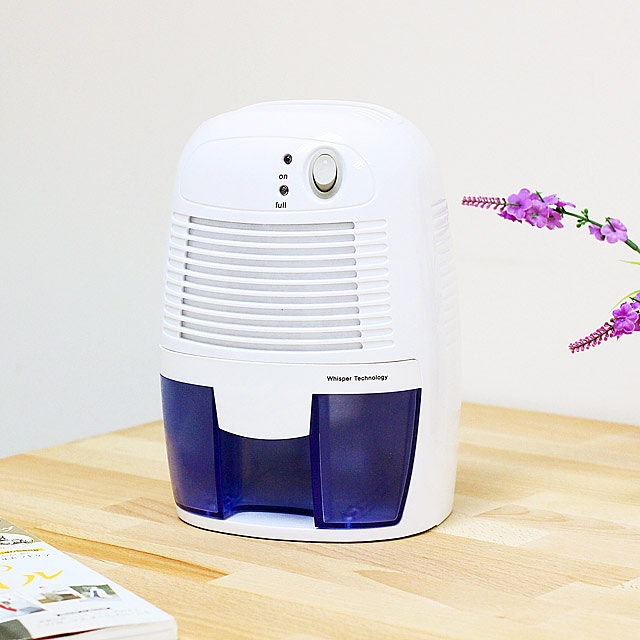 As we count down the days until Christmas are you looking for a unique holiday gift for that special someone that has everything? Well  the mini dehumidifier from our friends at brando.com may just be the perfect gift for them.
It's also a healthy gift option under $100.00 for those with allergies, dust, dust mites, molds and mildew.
Case studies have shown that viruses and bacteria are dramatically increased by up to 60% in homes with high humidity. While it's impossible to completely rid your home of bacteria, the mini dehumidifier will remove humidity from your home.
A dehumidifier helps those that suffer from asthma and bronchial conditions as well.
The mini dehumidifier is perfect for a kids room, office or a basement were mold and mildew is known to spread. This compact, thermo-electric mini dehumidifier uses Peltier electrical Technology without a compressor, which makes it small, light and quiet.
By eliminating the unnecessary dampness, it helps solves the problem of musty odors' and fungus in the wardrobes, closets and cupboards etc. resulted from poor ventilation or air circulation.
The mini humidifier has a small removable water tank with a see through water level container. Once it fills to the maximum allowed water level it auto shuts off to prevent overflowing and water damage.
The mini humidifier features an indicator light that switches from green to red. This indicates that it's full and you need to empty the water from the water reservoir.
You may be thinking, but it's small! It may be small, however the mini dehumidifier is mighty. It will remove up to 250ml of water in a day. It's also has a brushless motor fan which makes it perfect for even a nursery.  The mobile capability makes it convenient, especially for long-term use.
Overall, I think the mini dehumidifier is a pretty useful unit for small area such as bathroom, or small basement . It might not be powerful enough for big spaces like your living room, but it has worked well for us in the bathroom.
Website: lifestyle.brando.com