With the start of the holiday season mere weeks away, many first time homeowners may be feeling the stress of planning and hosting their first holiday dinner party. Though undoubtedly a time of joy and celebration, the holidays pose a unique challenge for new homeowners anxious to play host. Meals can be served, and laughs and merriment can be had, but in order to be truly memorable, a holiday dinner party needs the right atmosphere and accoutrements – two things that can be achieved with a wisely chosen dining set, place settings, and of course, decorations with backdrops.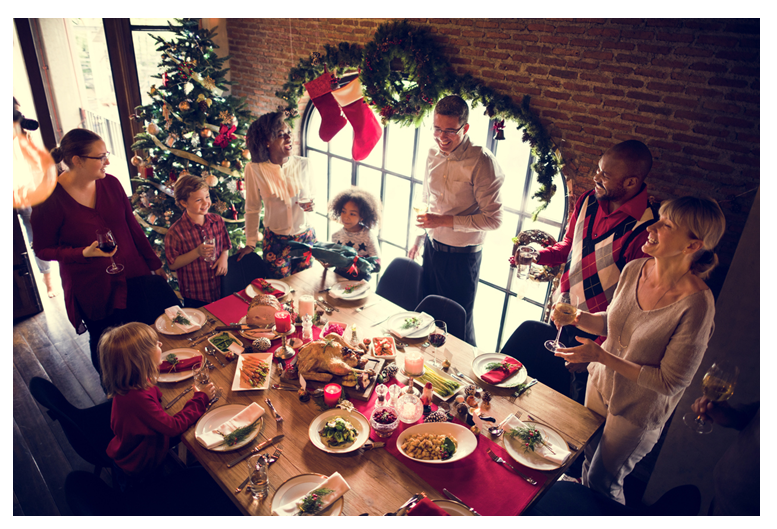 Start with the Furniture
For many families, the dining room is the nucleus of the home. In addition to being the where family members gather to enjoy a meal together at the end of a long day, the dining room also plays unofficial host to late night homework assignments, family meetings, and so much more. Many new homeowner however tend to not have the functional and welcoming dining set that inevitably goes hand in hand with home ownership. If this applies to you and your holiday dinner party invites are already in the mail, it's high time that a dining set is decided upon.
The question, though, is where to start? With so many styles, materials, and sizes to choose from, how can this decision be made?
Style – It's difficult to beat the traditional style and warmth (a highly desirable quality for such an important piece) offered by a wooden table with a dark finish. As for the type of wood, you can't go wrong with a rich mahogany or cherry wood.
Size – When it comes to dining room furniture, size does indeed matter a great deal. Of course, homeowners are limited to the physical dimensions of their dining room, but barring that, due consideration must be given to how many guests you'll typically have over. For those with a small, tight-knit group of friends and family, six place settings might suffice. For others, parties consisting of 12 might be commonplace. Fortunately, many dining sets feature a removable leaf to accommodate groups  of varying sizes, so the table can be adjusted to never look too empty or too full.
Comfort – Though comfort may bring up the rear of this list, it's by no means the least important. In fact, the style of the dining room matters very little if guests are unwilling to stick around because they're just not comfortable. It's important to find the right blend of elegance and comfort, so it's recommended that the chairs incorporate a plush seat made from a handsome, durable material.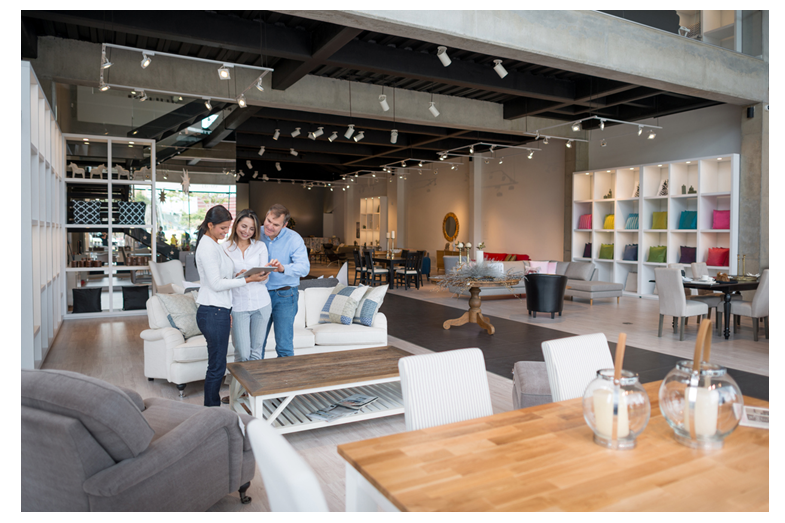 Just Because a Dining Area is Small, Doesn't Mean it Can't Work
Some homeowners find that just because their existing dining set was perfect in their old home, doesn't mean it'll work in the new space – which makes sense, because people buy furniture that'll compliment their home, and not the other way around. That said, it's understandable that someone that's downsized to a smaller home with a narrow dining room may think that their hosting days are over, but that really needn't be the case.
Many contemporary dining room furniture sets are designed with minimalism in mind. For example, some designs are just 28 inches wide, and yet offer enough space to comfortably seat 10 people. If the dining room is particularly small, such a minimalist table design does a good job of managing space and allows the room to remain accessible to your guests.
Oval tables offer their own type of elegance, often incorporating beautifully sculpted pedestal legs that'll make any guest envious. The rounded corners also allow for additional place settings to be added (as opposed to rectangular or square tables where place settings can't be added to the table corners).
In dining rooms that enjoy the distinction of doubling as a high-traffic area to the rest of the home, the rounded corners maintain a sense of movement as opposed to the harsh lines of a rectangular table.
How to Shop for Furniture
Obviously shopping for furniture will include visits to more than one showroom and a considerable amount of thought. While there is something to be said for visiting physical furniture stores, there are some drawbacks. First, traveling to and from a showroom is time consuming, especially if repeat visits are needed. Secondly, variety is often limited due to the size of the showroom. Lastly, some shoppers may feel pressured to make a hasty decision when being assisted by a sales associate.
The alternative of course is shopping for furniture from an online furniture store. Though perhaps not evident at first, online purchases offer many advantages over conventional shopping experiences. The first, is the incomparably vast selection available at your fingertips.
Secondly, customer reviews can offer a great deal of help when deciding on a particular product. Cost is also comparable, even when factoring in the price of shipping as online furniture stores often have fewer overhead expenses to cover.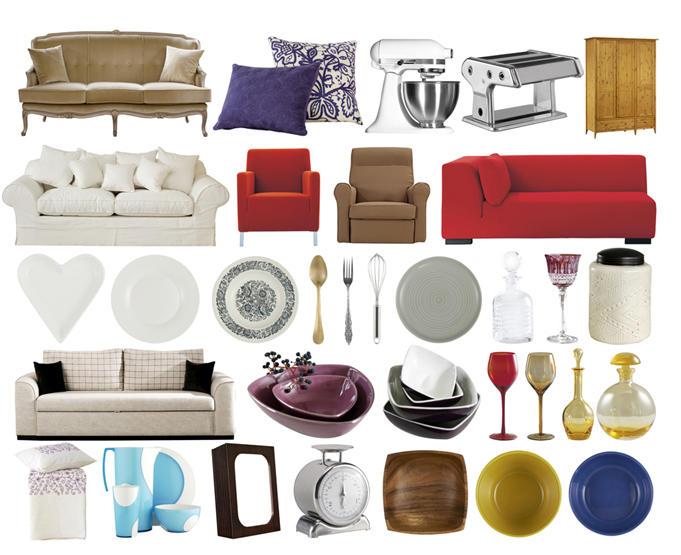 Now That the Furniture is in Place
With the most important pieces in place, the seasonal decor and menu can be decided upon. Cloth napkins, candles, chargers, and fine china, accompanied by a bottle of complimentary wine or two, and the meal is well on its way to being complete. Holiday decoration is of course subjective and ranges from the unfortunately garish to old-fashioned and classical. For a stylish holiday get together, the latter is definitely the way to go. Not that there's anything wrong with Rudolph, elves, or abominable snowmen, such decor may not do justice to the rest of the room. Instead, focus on complimentary holiday colors with a hint or two of poinsettia, and/or holly and the warmth of the holidays will come through just fine.
Ultimately, a successful dinner party hinges on atmosphere, something that is, at least in part, cultivated by the people in the room. Over decorating can in fact take away from the desired atmosphere, and pull the eye away from the furniture and place settings as the room's focal point. With the right furniture and people in place, and a subtle nod of holiday decor, your party will undoubtedly be a successful, stylish one.