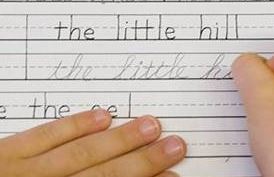 Is cursive writing a skill that's still worth teaching, or an out-of-date concept? I'm a parent in the pro-cursive corner. I firmly believe that hand writing is an essential skill for both children and adults.  I have always had a passion for writing, though I do admit that my handwriting has never been visually "pretty."  My youngest son, who is a 5th year university student has wonderful penmanship.  He credits it to days of writing out a hundred times or more " I will not talk back to my parents."  All joking aside, I worry for my youngest daughter's generation. As technology advances and less focus is given to handwriting in the classroom, where will the children of Generation Z be left?
Be a Handwriting Hero!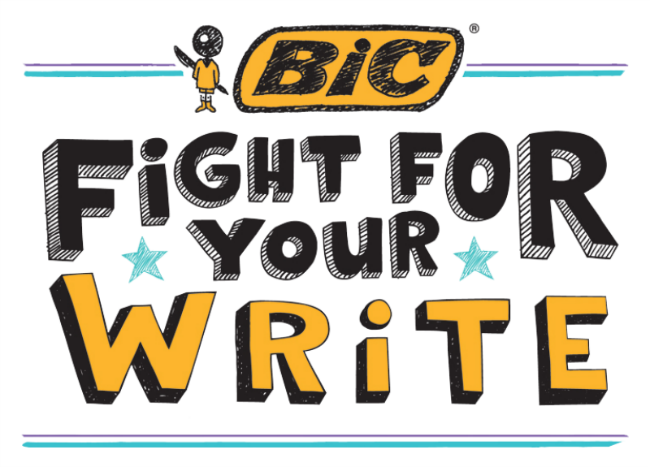 BIC, a leading manufacturer of writing instruments, has begun a "Fight for Your Write" mission which aims to educate parents and students about the importance of writing.
Every week, from August 10 until September 20, visit www.BICFightForYourWrite.ca and be a Handwriting Hero by participating in BIC's weekly handwriting challenges. For every submission, BIC will donate $10 to the Boys and Girls Clubs of Canada*, enter you into a weekly draw for a chance to win amazing BIC® Stationery prizes and give you one entry into the grand prize draw to win $5,000 towards your child's education.**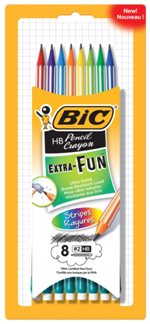 "We encourage all Canadian parents to join the BIC Fight For Your Write movement and be a Handwriting Hero in their child's life," says Gustavo Carmona, Brand Manager, Stationery, BIC Inc. "Writing by hand is an essential tool for learning. It expands a child's imagination and helps them build creativity and critical thinking skills. That's why we're providing resources and activities to help get kids excited and motivated to write by hand."
Even as an adult it is never too late to develop good handwriting skills. For some of us beautiful handwriting comes naturally. Others need a bit of practice and a good writing tool.
To help prepare children and youth for a successful school year, BIC has range of products that help make writing fun including BIC Atlantis® Original Ball Pen, BIC® Extra-Fun™ and Extra-Fun™ Stripes Pencil, BIC® Velocity® Ball Pen and BIC® Gel-ocity™ Gel Pen.
Bic Atlantis Ballpoint–  The Atlantis is my favorite. Not only does the pen have a comfortable grip, but the ink comes out smooth and is long lasting.
Bic Alantis Exact- The BIC Atlantis Exact Retractable Ballpoint Pen is a sleek, professional, smooth-click retractable ballpoint pen. It has a full grip area for added comfort and control. If you are a fan of fine point pens then this pen is for you.

BIC Pencil Xtra Fun- BIC XTRA-Fun Stripes, come in a variety of bright, two-toned color barrels with stripes. They are the only #2 pencil with  a two-tone color barrel on the market. The pencils include ultra-solid, break-resistant lead that is perfect for test-taking and easy to erase with long lasting, durable latex-free erasers. The pencils are also PMA certified non-toxic.
Bic GeloCity Original– BIC Gelocity retractable gel ink roller-ball pens provide a smooth, crisp finish when writing.  The extra-wide, nonslip rubber grip is countoured and wide to help reduce cramps when writing. The gel pens are available in classic ink colors black, blue and red, as well as pink and purple.
Bic VeloCity Original-  The VeloCity Original is a fairly inexpensive mechanical pencil. It comes with enough refills of erasers and lead to last the user for some time. The grip is comfortable enough for both drawing and writing. I also find the lead doesn't break easily like other mechanical pencils that I have purchased.
How do you encourage handwriting?
About BIC Inc.
BIC Inc. (Canada) is a subsidiary of BIC Corporation (www.bicworld.com), a leading manufacturer of stationery products, lighters and shavers. Since its founding, more than
About Boys and Girls Clubs of Canada
For more than 100 years, Boys and Girls Clubs of Canada have been helping young people to discover, develop and achieve their best potential as they grow to become Canada's future adults, citizens and leaders, by engaging them in activities that challenge them and help them develop healthy minds and bodies. As one of the largest youth-servicing agencies in Canada, Boys and Girls Clubs of Canada support the healthy physical, educational and social development of more than 210,000 young people and their families in Canada each year.