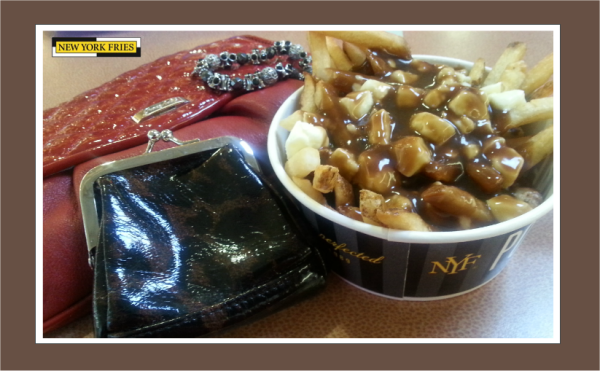 Who doesn't love a NewYork Fries giveaway? The only thing better than New York Fries  dressed up, is having them for free! NewYork Fries is asking its Canadian customers to Fashion Their Fries.
From now until October 31st, all you have to do is style your fries, snap a pic and share it on Twitter or Instagram by tagging @NewYorkFries and hashtagging #FashionYourFries. If New York Fries likes or favorites your photo, you've earned a free poutine! It's that simple!
No one does fries like New York Fries, so drop by your nearest location and get fashioning.
About NewYork Fries
NewYork Fries is a privately-owned Canadian retail chain specializing in premium quality, fresh-cut fries and poutine. Located in all major Canadian malls, the 156 unit chain has successfully expanded to Turkey, China, the United Arab Emirates, Macau, Kurdistan, Saudi Arabia, and Bahrain with 33 international units. The brand, which recently celebrated its 30th anniversary, is a leader in the Canadian fast food market. In 2004, New York Fries became the first Canadian quick-service company to switch its oil to non-hydrogenated, trans-fat-free sunflower oil. In 2008, NewYork Fries won the Pinnacle Award for Franchisee Excellence, acknowledging its outstanding franchisee relations. NewYork Fries was named one of Canada's 50 best managed companies in 2011, 2012, 2013 and 2014. www.newyorkfries.com