It is hard to believe that there is a little more than a month to Halloween. Whether you're going to a friend's

costume party, trick or treating with the kids or hitting the clubs, come October 31st you'll want to insure that you have the perfect costume. Witches have been a part of Halloween for ages. Though cliché, the classic Halloween witch costume never gets old.
Like most costumes, the look has changed over the years ranging from traditional to cute to sexy. Costume SuperCentre, my go-to Halloween costume outlet offers a wide assortment of witch costume options.
"I'll get you, my pretty, and your little dog too!"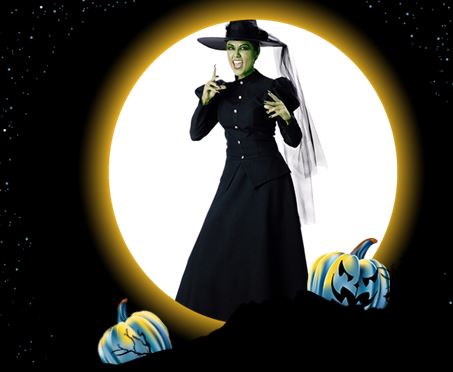 Perhaps the most well known of witches was the Wicked Witch of the West, from the film The Wizard Of Oz. The Wicked Witch Elite Adult Costume is a very close representation of the outfit that was worn by actress Margaret Hamilton in the film, all those years ago.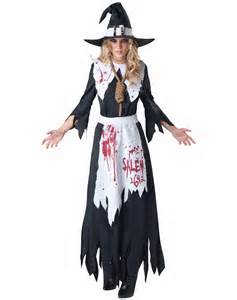 If you have a teenage daughter who is off to a Halloween Party, she can leave the other girl's green with envy when she shows up wearing the Teen Emerald Witch Costume.
Costume includes a green and black bubble dress, a black overlay with brooch, matching hat, and striped tights. Black Mary Jane-style platform shoes will complete the unique teen witch getup.
If you happen to have a Halloween adult party to attend, the Women's Salem Witch Costume is sure to win you 1st place in the Halloween costume.
You may also choose to display your sexy side by wearing the Sexy Sultry Sorceress Costume that includes stretch velvet dress, attached sheer cape, and matching over-sized witch hat. Don't forget your black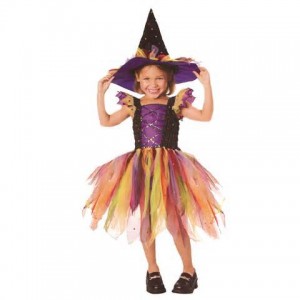 patent witch shoes.
Little girl witches are adorable. Let your daughter be the focal point of any Halloween gathering with the Glitter witch toddler costume that consists of a dress with a black and purple lace up top, multi colored tulle skirt and a witch hat.
Don't forget to add a black feather broom to finish the look.
An alternative may be a charming black and green striped full-skirted dress with crisscross accent on the bodice and attached apron plus matching pointed witch hat.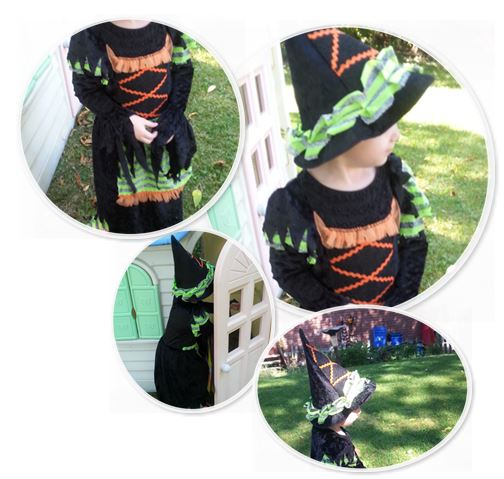 This adorable witch costume from Costume SuperCentre is sure to have your daughter looking as though she just stepped out of a story book.
Available in sizes 2T and 3,4, the Toddler Deluxe Story Book Witch Costume, is what my witchy preschooler will be sporting this upcoming Halloween.
My daughter normally wears a size 4. For review purposes we ordered a size 3/4 and the dress hands below her ankles.
The top has an orange lace up design with hints of green stripes on the shoulders and centre of the dress; there's also an adorable cat appliqué right in the centre!
The skirt is dual layered and frilled with a striped green and white finish at the bottom. The dress is roomy enough to wear a shirt and leggings underneath for extra warmth.
There is no doubt that there are many styles of Halloween witch costumes available online. At Costume SuperCentre you will find an entire section dedicated just to witches.
DIY WitchHalloween Costume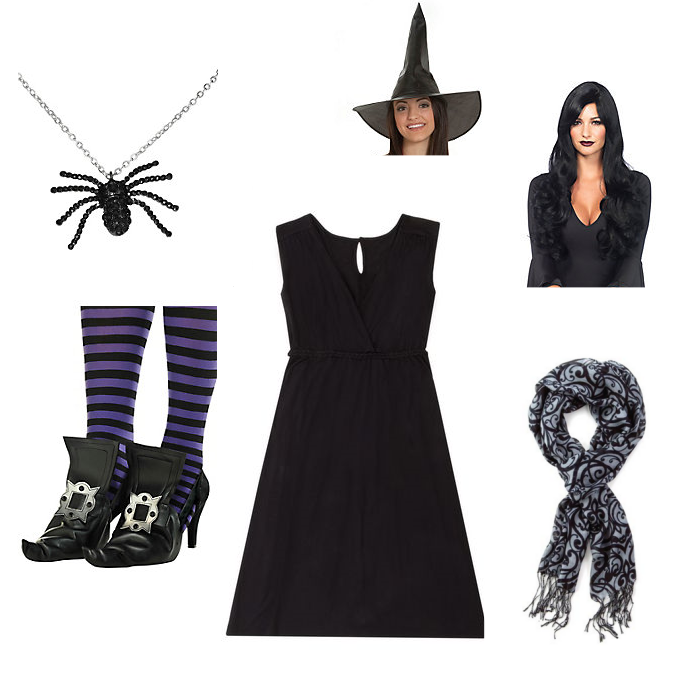 Some people may want to keep it simple when it comes to their witch costume. Since you won't be using your Halloween costume again, it's natural to want to spend as little as possible on it. Costume SuperCentre, has various accessories and props to complete your look and keep things affordable. Pull your favorite little black dress from the back of your closet, and wear it with some adult witch shoe covers with gold buckles. Witch shoe covers are the perfect option for those that don't wish to spend a great deal of money. Add an adult witch hat and you will have a readymade costume.
Dress: Walmart (clearance)
Adult Witch Shoe Covers, hat, wig and necklace: Costume SuperCentre
Scarf: Hallmark
Lastly, if you are going to order your costume online for Halloween, do so as early as possible. Some of the more popular costumes run out early because of high demand. Mostly, have fun with your costume ensemble.
Happy Halloween! We hope you have enjoyed our witch costume ideas.
Have you made your purchase yet? What are your kids going to be for Halloween?