Whether you are a down-to-earth girl or a fashionista, a pair of comfortable boots in your closet is indispensable. For a five-minute stroll to let out your dog or a late-night run to Tim Hortons, your tootsies deserve to be warm and comfortable. While many brands focus on providing either comfort or style, the Pika brand delivers to women the best of both worlds. PIKA boots are designed to be a casual, comfortable lifestyle brand for consumers seeking quality materials with a classic and timeless look for the fall and winter seasons.
Born in the Pacific Northwest between the ocean and mountains, PIKA was founded with one objective in mind: to blend timeless design with styles ideal for everyday adventures. Featuring naturally-inspired elements, every piece that they create is thoughtfully designed to combine classic styling with quality materials.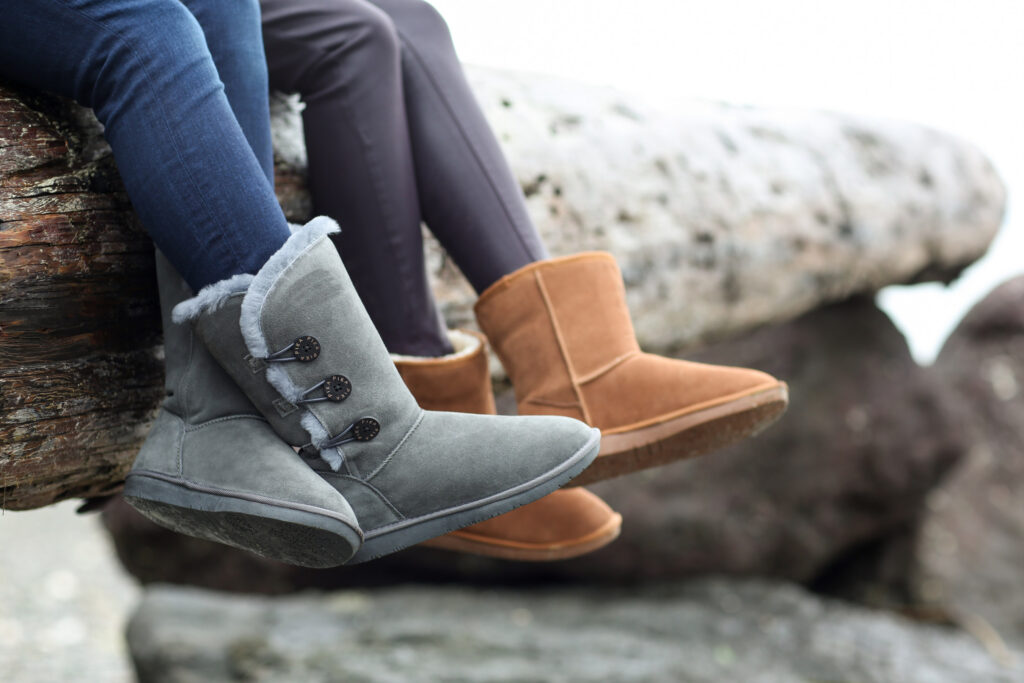 Styles available include classic shearling boots, button shearling boots, and fashion shearling boots, retailing between $ 110-160.
The PIKA Teya is a mid-calf pull-on button boot, crafted with premium suede on the outside and moisture-wicking, temperature-regulating sheepskin on the inside—with buttons and elastic loops on the side for easy entry. A cushioned footbed delivers comfort with every step; the low, synthetic platform sole offers secure traction by absorbing shock.
They come in 5 different colors: Grey, Chestnut, Black, Navy, and Forest Green. I found the chestnut color goes well with any wardrobe, as would grey and black. They look perfect with your favorite dress or skinny jeans.
I found the boots fit true to size, and score big points with me in comfort and coziness. My favorite thing about these boots was their sheepskin lining. The plush, moisture-wicking temperature lined the entire boot.
What really makes the boots stylish are the 3 wood buttons with the elastic loop closures. These are located on each side of the boots. I also love the snowflake pattern on the bottom of the boots
About OnlineShoes.com
Established in 1996, OnlineShoes.com, a SHOEme company, is the nation's first online shoe retailer. With a history that began decades ago in a family-owned corner shoe store, the company is committed to delivering exceptional value and service, both in the United States and internationally. OnlineShoes.com offers the latest high-quality footwear for men, women, and kids with over 300 name brands, as well as a wide selection of bags and accessories. Customers are entitled to a 110-percent price guarantee, a 365-day return policy, and free shipping and exchanges on most orders.
About SHOEme.ca
SHOEme.ca, a SHOEme company, is one of Canada's fastest-growing e-commerce companies. Our mission is to redefine the shopping experience by directly connecting consumers with premium clothing and footwear brands. We apply technology and fashion expertise to enable consumers to experience the best that these brands have to offer. We provide an unparalleled level of customer service and proudly offer free shipping and a hassle-free return policy on every order.