Your baby or toddler spends anywhere from 10 to 16 hours each day asleep. As she snoozes, her little nose is within inches of her bedding. During this time, they are lying directly on the mattress, breathing in and absorbing chemical off-gassing. Therefore it is definitely worthwhile to purchase a crib mattress protector. The Snoozy Waterproof Mattress pad is a great option for moms looking to offer an organic product, but still looking for waterproofing.
The mattress pad is made with a 100% sateen cotton surface filled with 100% cotton stuffing giving any crib/toddler bed a silky and luxurious feel. The Safety "Stay On" Corners make it easy for you to slip it over your mattress and the cover is designed to fit just about any type of crib out there, even toddler beds when your child makes that transfer. The extra-deep sides keep this mattress pad in place at all times, no matter how thick the mattress
I found it to fit snugly to my daughter's crib mattress, so there is no chance of slipping. I also love the extra quilted padding on top.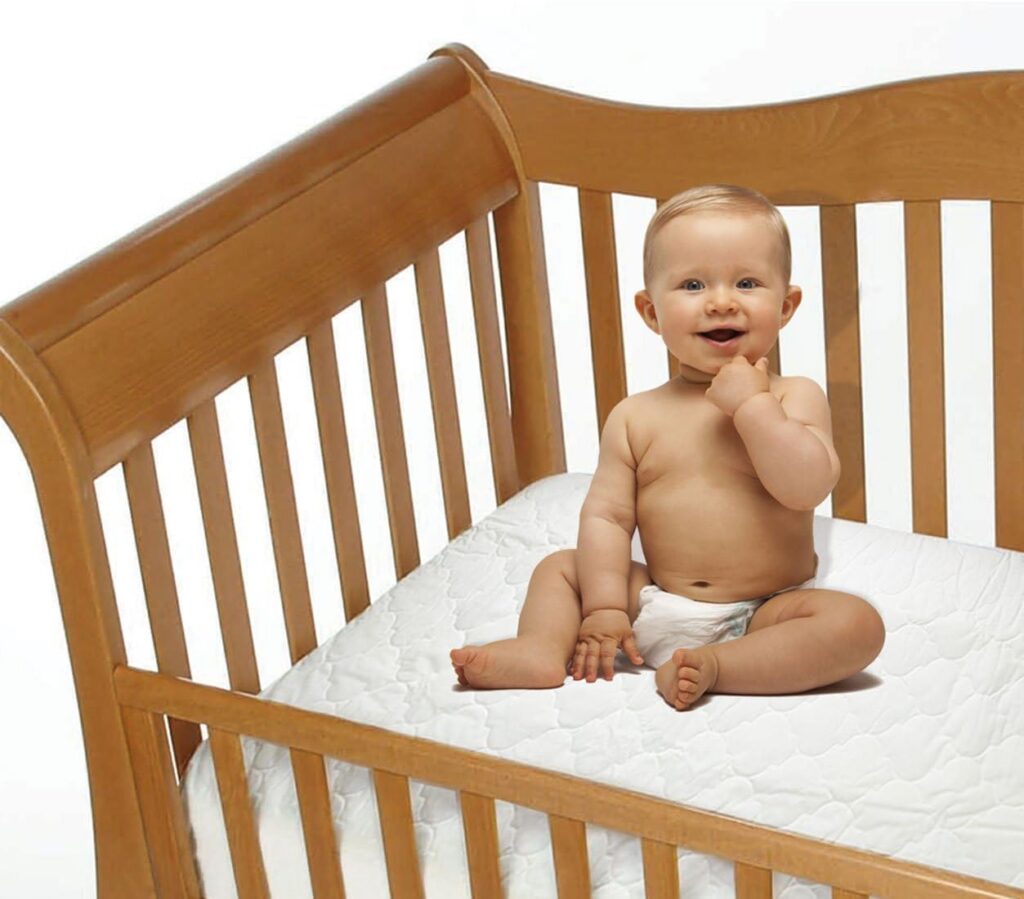 The mattress cover is dustproof, therefore protecting my daughter from dust and other allergens.
My daughter is in the potty training stage, and with the 100% polyurethane outer layer, cleaning potty accidents have never been easier. I simply remove the mattress pad from the mattress and toss in the washer. The fabric is extremely durable to withstand frequent washings. It can also be dried in the dryer!
At only $29.95, this would make a great gift for any new or expectant mother.