Apparently, families are hopping on the newest trend this year and painting Easter potatoes due to skyrocketing food prices. There's no doubt about it: 2023 will be the year of the great Easter potato.
The good news is that brushing up on your spud art can have a lot of benefits. In addition to being a great pantry staple, potatoes can be used for a wide range of family activities as well.
Family-friendly crafting tips are spreading across the internet, featuring everyone's favorite vegetable. To dye their potatoes and eat them, some people use edible paint and water-based food coloring. Potatoes can be painted with food coloring directly on them or dipped in food coloring baths in order to achieve a more vibrant color.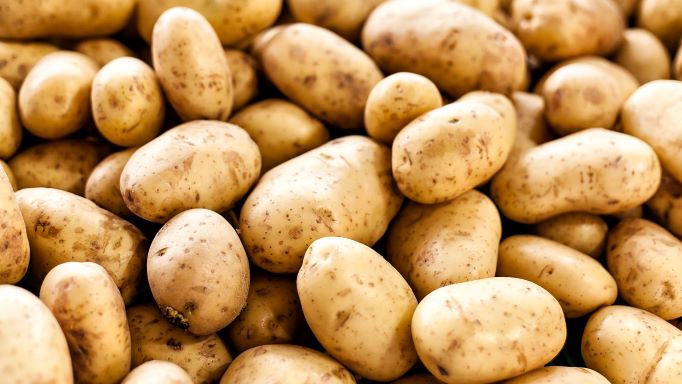 For the best results, here are a few tips for your Picasso potato:
Cover your workspace with newspapers or plastic tablecloths so you can embrace the painting process without worrying about the cleanup.
Gloves are a great way to keep little hands clean from food dye or paint.
If you're using food coloring, painting the food coloring on will result in the most vibrant color. If you don't want the color to rub off, and you're fine keeping the potatoes purely decorative, a coat of hairspray can seal the color and keep the dye from bleeding.
If you use regular paint, a white primer coat will make the colors pop!
Make sure the painted potatoes have fully dried before you move them.
To add to the activity, parents can cut the potatoes in half and carve them to make Easter stamps! Kids can paint the potato stamps after the adults carve the patterns and then use the creations to create Easter-themed paintings.
Additionally, potatoes are a great choice for backyard scavenger hunts. As everything that kids miss is biodegradable, the Easter Bunny doesn't have to worry about hiding their spuds too well. Keep dogs away from raw potatoes, as they can get sick from them.
Be sure to visit PotatoGoodness.com to learn more about the many health benefits of potatoes and find some delicious spring recipes.
If your Easter bunny hops on the #easterpotatoes trend this year, send Potatoes USA your photos! Tag @PotatoGoodness on Facebook or Instagram.
About Potatoes USA
Potatoes USA is the national marketing and promotion board representing U.S. growers and importers. Potatoes USA, the largest vegetable commodity board, was established in 1971 by potato farmers to promote the benefits of eating potatoes. For more information on Potatoes USA's mission to "Strengthen Demand for Potatoes," visit PotatoesUSA.com.