Diaper bags are an integral aspect of new parenting. Your life might be made significantly easier if you find the ideal diaper bag for your family. A diaper backpack is your best option if you want a more lightweight, adaptable alternative to the typical diaper bag you may continue with for your everyday life. With several compartments, a changing pad, and strong zippers, the finest diaper backpacks should be easy to carry and light in weight.
Before choosing a baby bag, consider your needs and extended uses carefully. Choosing a bag with additional room for a change of clothing, shoes, and a few toys is advisable if you want to go overnight or on a long road trip.
Although, most diaper bags come equipped with pockets, changing pads, and an organized section for holding bottles and personal things. When making your decision, there are important considerations to keep in mind, including the ones that are tailored to your needs.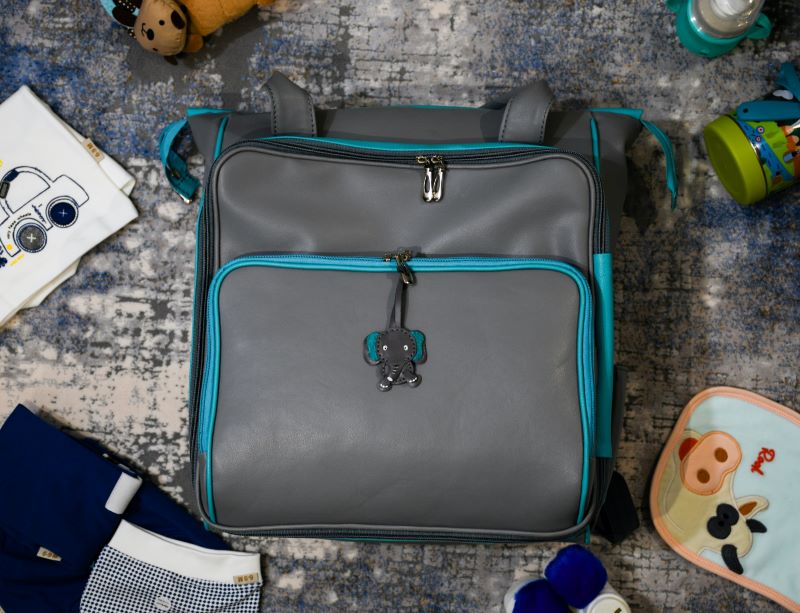 Features  to Consider When Choosing Diapers For Extended Everyday Use
Before you pick a baby bag that you might want to use for a diaper bag, it's essential to consider availability, toughness, fashion, and the variety of pockets and compartments it offers. You might want a diaper bag that could be used after diapering days.
On that occasion, baby bags that are long-lasting and easy to use for your daily routine are ideal. You should choose one that satisfies your needs as a parent while enhancing your sense of style.
Here are some considerations before picking any diaper baby bag type;
Durability: The most crucial characteristic in a diaper baby bag to look for is durability. Diaper bags should be durable to endure wear and tear while on the go or exposed to the outdoors. And also carrying a hefty load of baby supplies, including bottles, wipes, burp cloths, and diapers. You might also consider this feature more as you want to transition your diaper bag.
Size: You'll need a baby bag that can, at the very least, accommodate diapers, wipes, and one or two bottles. You'll need one big enough to include a change of clothing, toys, food, swaddling, pacifiers, rattles, and hand sanitizer if you're the sort who loves to be ready for everything.
Compartment Areas: Most parents discover that a diaper bag with several compartments makes things easier to maintain and organize. Some baby bags contain specialized compartments, such as a pocket made to carry your phone or tablet, insulated compartments to keep bottles cool, keep snacks warm, and compartments where you can store any clothing that your baby has soiled or filthy burp cloths. This feature is also essential for diaper bags you use beyond the diapering years.
Washable: As adorable as they may be, newborns make a lot of messes. A preferred design will be made from lightweight, easy-to-clean dirt-free materials. The best materials are diaper bags made of nylon, neoprene, coated canvas, and vented mesh panels.
Changing Pad: Some diaper pads come with a changing pad that is either removable or folds out directly from the baby bag. Choose one with a detachable changing pad, so you can easily detach it while transitioning.
Adjustable Straps: Consider looking for diaper bags with adjustable straps; this feature will help you to easily adjust the strap from cross bag to shoulder bag or messenger bag. You can comfortably use it beyond diapering years because of the convenience of adjusting it to suit your daily use.
Diaper Baby Bags that Can Easily be Converted to Everyday Use
Are you a mom that is almost done with diapering years and would love to consider using the diaper baby bag afterward? Well, it's possible to use a diaper bag and convert it to everyday use.
Here are some options for diaper bag styles that allow for easy transitions.
1. Tote-Style
A hands-free alternative for carrying your diaper bag is essential. Choose from a tote that transforms into a backpack when you need hands-free carrying, a messenger bag for crossbody comfort, and a shoulder tote for when you're out with bigger kids or acting covertly as a non-mom. It needs to feature a strap that can be adjustable and a changing pad that is detachable.
2. Backpack Style
Consider a family-friendly backpack that's also fashionable enough to use while traveling and carrying to work. A sleek backpack with structured storage, including a laptop pocket. It does not precisely resemble a diaper or school bag but instead is a smart canvas pack.
A diaper baby backpack that doesn't appear like a diaper bag is a better element for a smooth transition. And also is a resource for expectant and new mothers.
3. Convertible-Style Baby Bag
This option of diaper baby bags provides the most significant degree of adaptability. Depending on your demands, you may wear them as shoulder bags, crossbody bags, or backpacks. In addition to extra features like stroller attachments, insulated drink pockets, and laptop compartments, these backpacks frequently include detachable straps.
You may use them even after functioning as a toddler diaper bag because they are made to resemble ordinary bags. These are excellent options if you're looking to change how you carry your baby's gear, but they do tend to be larger.
4. Messenger Style Baby Diaper Bag
Messenger bags are still another practical alternative that may easily convert to a daily bag. They frequently have a single strap that is worn across the body, which makes them simple to carry.
They are also more comfortable than a tote when carried for a longer duration.
Choose a messenger bag that has a roomy inside, several pockets, and a removable changing pad. Lastly, pick a design that matches your unique tastes and style.
Take Away
When selecting a diaper bag that will last beyond the diapering years, you might be tempted to combine all your preferences into one bag. Do not forget that "less is more," therefore, choose one that will not stress your muscle because of overloading baby things or that might wear out quickly from overuse. Choose a diaper bag that fits your daily requirement without going short on your style and needs.