When considering the possibility of retaining a lawyer to provide legal advice, court representation, or mediation, choosing the right one is imperative. The law firm you opt for can significantly influence the outcome of your case and determine if it is settled favorably. Therefore, you must engage an attorney who conducts themselves professionally and respects you as their client, and pick an attorney that prioritizes your best interests.
It can be challenging to find the right attorney for you despite many claiming to be good at their jobs. So, determining whether a lawyer is well-suited for the task may not be immediately apparent.
Well, this article can help you with making that decision. It provides six things to consider when choosing an attorney for your legal requirements. There are also certain attributes essential for any competent lawyer, regardless of their legal specialization.
Experience and Expertise
It is crucial to hire a legal professional with extensive experience and knowledge in the precise area of law pertinent to your case. They must possess an in-depth understanding of all relevant laws, regulations, and court precedents. For example, the attorney who helped you with a speeding ticket may not be the right fit for a medical emergency case.
In circumstances that involve intricate legal matters, it is necessary to engage an attorney with specialized knowledge or even a team of attorneys working together. For instance, when searching for legal representation for an Erb's palsy lawsuit, seeking a lawyer with a track record of success handling similar cases is essential. Moreover, verifying that the lawyer possesses the requisite resources and expertise to manage your case competently is important.
Engaging in meticulous research and thoughtfully considering your options can help you find the ideal lawyer to meet your needs. A specialist will have updated knowledge of the legal subtleties associated with your case, which can be instrumental in achieving a favorable outcome.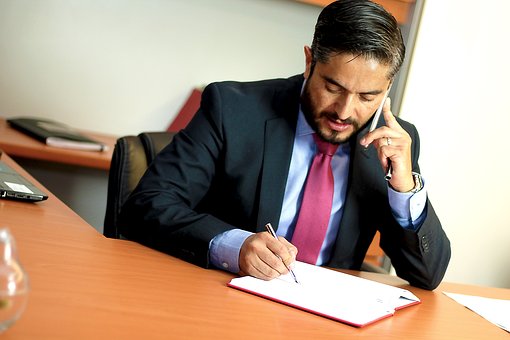 Communication and Negotiation Skills
Your lawyer must be able to communicate with you effectively and keep you in the loop. You want an attorney who listens carefully and explains things clearly so that you can make informed decisions about your case. Additionally, the attorney should promptly respond to any queries or concerns you may have on your preferred communication method, such as email, phone calls, or face-to-face meetings.
Having a lawyer who knows how to negotiate well is vital in achieving the best outcome possible. They should be able to see both sides of the argument and work out a settlement that works in your favor. Plus, they need to have the right balance of assertiveness and diplomacy and not be afraid to take risks when required. And if you're looking for someone to represent you in court, make sure they have the skills and experience to handle the judge and jury like a pro.
Compatibility and Availability
An attorney's credentials and history of success won't matter if they aren't compatible with your case or cannot dedicate sufficient time to your case.
In addition to having the necessary experience, attorneys should be compatible by fostering an attorney-client relationship that is empathetic and collaborative without issues or conflicts. So, selecting an attorney you trust and feel comfortable sharing personal and confidential information with is crucial. The client and attorney form a team that works toward the client's best interests, and trust is essential for successful teamwork.
In addition to compatibility, the attorney must have sufficient time to dedicate to a case. Ask your potential attorney about their current caseload to determine if they can manage yours effectively. If the attorney has too many cases pending, likely, they will not allocate enough time to your lawsuit. If the attorney's caseload appears to be backlogged, consider alternative legal representation that can commit ample time to your case.
Reputation and Referrals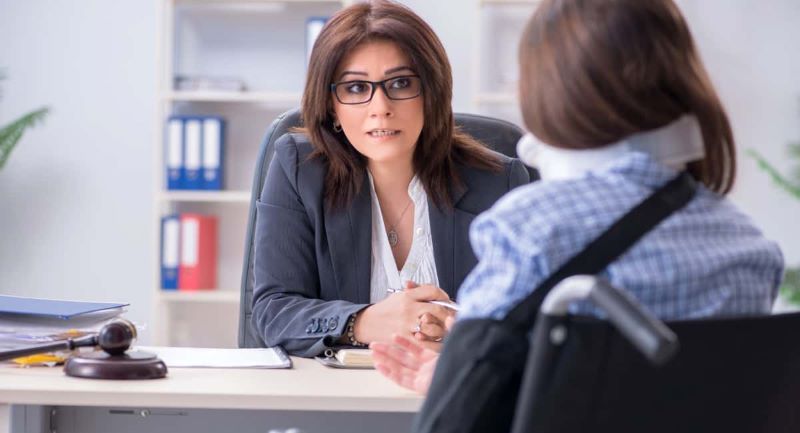 When seeking legal representation, choosing a lawyer who has earned a solid reputation within the legal community is important. A lawyer's reputation indicates their expertise, professionalism, and ability to achieve favorable client outcomes. Therefore, it is advisable to conduct thorough research and consider the opinions of other legal professionals and clients when evaluating potential attorneys.
One way to assess a lawyer's reputation is to request references or recommendations from lawyers. This can provide valuable insight into their standing within the legal community and help you make an informed decision. In addition, taking the time to research a lawyer's background and experience can reveal important information about their track record and areas of expertise.
Understanding and Knowledge of Local Laws
Laws may vary from one state to another. Therefore, an attorney with thorough knowledge of the laws in your jurisdiction and a comprehensive understanding of the local regulations, court rulings, and other legal nuances relevant to your case should be considered.
Furthermore, they should also be mindful of potential obstacles or challenges that may arise throughout the case. Considering the services of an attorney who practices in a different state or country may result in legal complexities that could impact the outcome of your case.
Billing and Cost
When choosing an attorney, the cost is something to keep in mind. You can start by asking for a quote and determining how they bill their clients. They may charge hourly, flat rates, negotiable, contingency, or retainer fees. It's important to ask if expenses, such as filing, shipping, and travel, are included in the fee because those costs might be billed separately.
If the quote doesn't work for you, don't be afraid to shop around and ask other lawyers the same questions. When you find a lawyer or firm you like, discuss the price so you don't get surprises. You might even want a written agreement with all the costs listed.
Conclusion
Selecting the right attorney is a crucial decision that requires careful consideration and research. Having an attorney you trust and feel comfortable working with will give you a sense of security and peace of mind. This will allow you to focus on other important aspects of your life, knowing that your legal matters are handled by a skilled professional with your best interests at heart.