Valentine's Day can often feel like a difficult holiday to shop for. Gift-giving doesn't have to be hard though! Valentine's Day is the perfect holiday to search for the perfect gift. If you're struggling to find a good gift to give your loved ones, here are some Valentine's Day Gift Ideas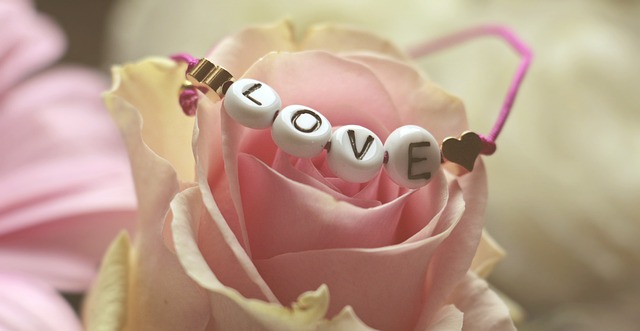 Activewear. Do they like to exercise, go on adventures or simply prefer to dress comfortably?  Activewear is a great gift for Valentine's Day! If you want to give them jewelry but don't want to spend hundreds of dollars, you can give them a silicone ring as a quality alternative. Activewear is great for loved ones who enjoy doing lots of fun activities. Since Valentine's Day is in the winter season, it's always great to add more cold-weather activewear to a closet. If they're someone who drags their feet a bit during the winter season, then having the right activewear for the weather can help them get all the best benefits that come from working out in the winter.
Stationery. Stationery, whether it's personalized or not, is a great gift to give. You never know when you need to write something down. For anyone who likes to write, stationery would be a welcome gift on Valentine's Day. Sticky notes, cards and even planners are all good ideas for stationery gifts. Make sure you include a pen with the stationery! That way they'll have a full set and be able to use their stationery without having to wait to find something to write with.
A throw pillow. A soft, cozy throw pillow is always a welcome gift on Valentine's Day. Give them a throw pillow to add some extra decor to their couch and also something they can cuddle up with after a long day. You can choose to give them something festive or something a bit more generic that goes with their decor through multiple seasons. Either way, they'll love that you thought out of the box to get them something like a throw pillow.
A set of chore coupons. If you're looking for gifts to give your significant other or spouse, then a set of chore coupons is a great Valentine's Day gift idea! They can redeem a coupon for a variety of chores, especially if they're things they don't want to do. For many couples, you can also put together a set of coupons for date night. It's perfect for couples who want to give a gift that's unique and fun to explore together.
A pillow to use while taking a bath. Do they like to relax after a long day with a bubble bath and a glass or two of wine? A pillow that goes on the side of the tub is a perfect Valentine's Day gift for anyone who loves to take baths. They'll never want to leave after they get to relax in their bathtub with a pillow so their neck doesn't hurt.
A box of unique chocolates. Out with the old, boring box of chocolates, in with the new! Choose a box of chocolates that features unique flavors to take it over the top. Focus on flavors that are entirely out of the box and maybe even a little spicy. They'll love receiving such a unique twist on a typical Valentine's Day gift. Include a couple of other gifts with your box of chocolates to really sweeten the gift.
Something with their zodiac sign. These days, everyone loves astrology. Whether you're obsessed or they are, getting them something with their zodiac sign is a great Valentine's Day gift. Coffee mugs, t-shirts, and lots of other items feature zodiac sign designs, so you'll have plenty of items to choose from. If you're unsure of their zodiac sign, you can always choose something generally astrological. People really enjoy constellation patterns and galaxy artwork, so anything referencing the stars will be a gift they'd love to receive.
A new kitchen appliance. Kitchen appliances always make for great gifts to give on Valentine's Day. If you're unsure what they need, just ask them. You definitely don't have to blow your budget by giving them a new oven, but mini waffle makers, pasta machines and even a luxury dutch oven can all make them smile wide on the day of love. When you're in love with someone who loves the kitchen, bakeware and cookware are always appreciated.
A heart-shaped plant. Nothing says the Day of Love like a heart-shaped plant! They'll love getting to nurture their green thumb. Of course, you don't have to choose a difficult plant, especially if your loved one doesn't garden often. Bamboo and succulents are great gifts because they're durable and don't need much maintenance. Instead, they can be left alone to the sunlight and use water sparingly. It's perfect for anyone who lives in an apartment, doesn't have a bright green thumb or has allergies, or even owns pets. The heart shape is just an added bonus and a cute nod to Valentine's Day!
Dried flowers. Instead of a bouquet of fresh flowers, which will eventually wilt and die, consider giving them a set of dried flowers. Whether you press them into a journal or you pin them to the back of a shadow box for hanging, there are lots of ways you can incorporate flowers into your gift. You can also pour resin over the dried flowers to create a paperweight or another unique piece of artwork.
Heart-shaped jewelry. If you're looking to give them a cute spin on a classic Valentine's Day gift this year, why not choose heart-shaped jewelry? Watches, necklaces, earrings and even rings can all make for great Valentine's Day gifts to give. Don't forget to measure their size properly, especially for rings. A ring size chart is helpful when deciding what size to get to ensure you have accurately ordered or purchased your loved one's size.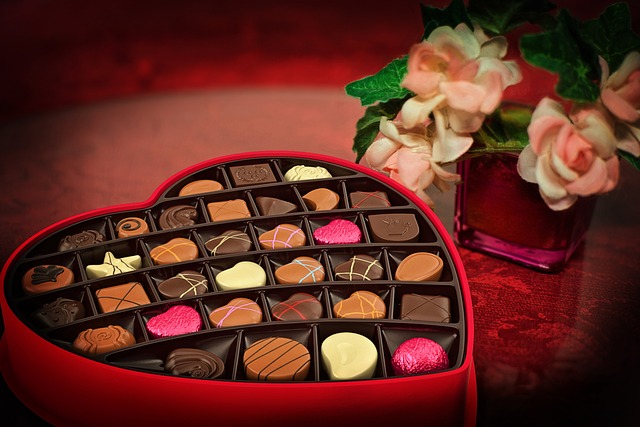 Finding the right Valentine's Day gift takes a little bit of searching but a whole lot of love. No matter what, they'll be glad you thought to get them something special.