Did a piece of gemstone jewelry catch your fancy? Or, you just love the different look, class, colour, and style it gives off. Are you thinking of getting one for yourself or as a valuable, sentimental gift for your loved one?
Buying or investing in a gemstone is a big deal. More so, with an increase in the number of gem fraudsters, it's indispensable to consider certain things when shopping for your ideal gemstone.
Without prior knowledge or expertise, it can be hard to differentiate between natural and cultured gems or heated and unheated gems, types of gemstones, and their difference in quality. Heck, it'd be hard to note which jewellery has the proper amount of clarity.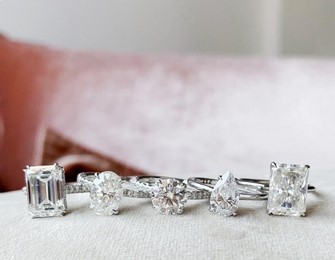 Thus, we've put this comprehensive guide as a primer to the best gemologist buying secrets. It'll help you through the easy steps to select your ideal gemstones at the best prices. That's not all; you'll also be able to tell when a deal is fraudulent and shun buying fake rocks.
Let's get started with understanding the sources of gemstones.
From Where are Gemstones Gotten?
Some people may choose natural gemstones over lab-refined ones, even with the cost implications. In contrast, others may not mind the cultured or lab-manufactured gem.
Though they are both referred to as gemstones, they possess significant differences.
Firstly, while natural gemstones are direct from the soil, they are a gift of nature that requires no man's contribution. Artificial gems are a work of man formed in the lab.
Secondly, due to their scarcity, natural gemstones are costly. But lab-refined stones are way cheaper and more affordable.
Lastly, natural gemstones aren't your usual first-glance-stunning stones; their profound encapsulation in the soil is the reason for their lack of beauty. No worries, we can polish them to improve their appearance. However, a lab-made gem has sharper colours and fewer flaws since its calculations are more precise during manufacturing.
It's vital to note that there are gemstone imitations. These imitations or simulations are developed from plastics, glass, and dye to model natural gemstones.
Depending on your budget, tastes, and interest, you can decide to go for either of these categories— natural but improved, lab-made, or imitation gemstones.
However, be sure to ask several questions and confirm from the jeweller about what's available before paying so that you don't end up buying inferior quality at an unfair price.
Gemstones Buying Guide Secrets
As mentioned earlier, you've got to check the carat (weight), clarity, colour, and cut, heated or unheated, natural or synthetic, before selecting your ideal gemstones. Gemstones come in various forms with slightly different specifications.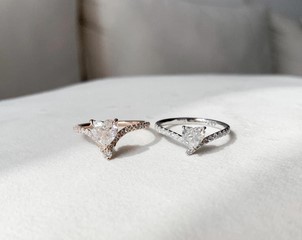 Carat is simply the physical weight measurements of gemstones in metric carats. Unlike popular belief, the weight in carat may not be directly proportional to the price. As such, you may find two separate jewelry with an equal weight of diamond having different prices due to other factors.
Clarity centres on the number of inclusions and flaws on the surface of diamonds. Unlike carat, the clarity of a diamond informs its price. The higher the clarity, the higher it stuns, and invariably, the higher the price.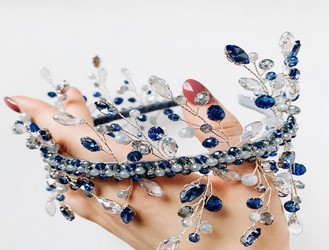 The colour of a gemstone also has cost implications because it tells if a gem has been heated or not. Undoubtedly, due to its rarity and desirability, a colourless diamond is more costly than a diamond that possesses some colours.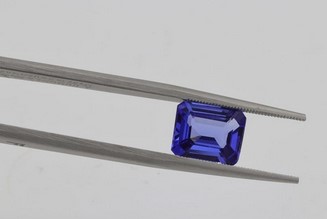 The specific cut procedure used for diamonds results in value and financial implications. Diamonds twinkle more when they have the right cut.
Confirm the gemstone treatment. A well-known treatment of gems is with heat to enhance colour saturation. It'd be best to know your precious stone treatment standards and how to ascertain the best care practice suitable for your gem.
More so, unlike unheated gems, heated gems confer more sharp colour and brilliance.
An advantage of patronizing a reputable seller is that there's be no hoarding of detailed information. Thus, ensure you ask all the necessary questions about how best to care for them and the method of treatment it has received.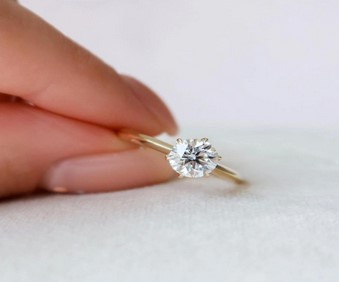 Select the appropriate setting. The differentiating factor of the same stone jewelry is the setting. It controls how your diamond stud or precious stone is placed and contributes to its visual appearance. However, its most vital task is to secure and keep your stone in place.
So before you buy that twinkling beauty, confirm whether the setting is durable and smooth enough. Also, note the position of the prongs; ideally, they should touch the stones downward. Lastly, you want to make sure the metal has no rough, uneven, or asymmetrical edges.
You may want to check the settings on your necklaces and bracelets as well. Be precise in examining the clasp. It'd be best if the clutch is easy to fasten, unclasp and handle. More importantly, you want to verify how secure it is so that you don't have to worry about losing your precious stone while doing your business.
Importantly, always get your gemstone jewelry from well-known sellers as they have less tendency to fraud you. As a beginner, you can invest in lab-refined gems. However, when you're getting gemstones for mainly sentimental purposes, such as those kept for generational heirlooms, only get from prestigious jewelers certified by lab gems such as GIA, GRS, IGI, GTL.
From Where Can you Shop your Ideal Gemstones Jewelry?
Whether you're up for an uncompromising quality gemstone at the best prices, or you simply want statement jewelry. Then, your go-to jeweler is Keyzarjewelry.
At Keyzarjewelry, we take pride in offering the highest quality gemstone jewellery at unbeatable prices. We'd take you through the peculiarities of each gem and guide you through your budget to make a choice that speaks class, style, fashion, and still offers sentimental value.
You can add our authentic range of jewellery to your collection, such as all types of rings, earrings, bracelets, and necklaces.
Oh, what if you prefer to custom-design your piece of jewelry? We get you covered, too, no worries.
At Keyzarjewelry, you won't have to worry about dealing with gemstone fraudsters. The team at Keyzarjewelry are experts who bring their wealth of experience together to help you sort through different options. After which, you can ooze with confidence and flaunt your new jewel or place that happy smile on your beloved's face.