Diamonds have been the most coveted stone for the center of an engagement ring for years. Nowadays, however, many women choose diamond alternatives or non-traditional gemstones for their center stones. Whether you decide to go with a diamond, a diamond alternative, or a non-diamond gemstone, be sure you make an informed decision. After all, you'll likely be wearing it every day for the rest of your life. Continue reading to find out more about the most popular gemstone options for your engagement ring.
Diamonds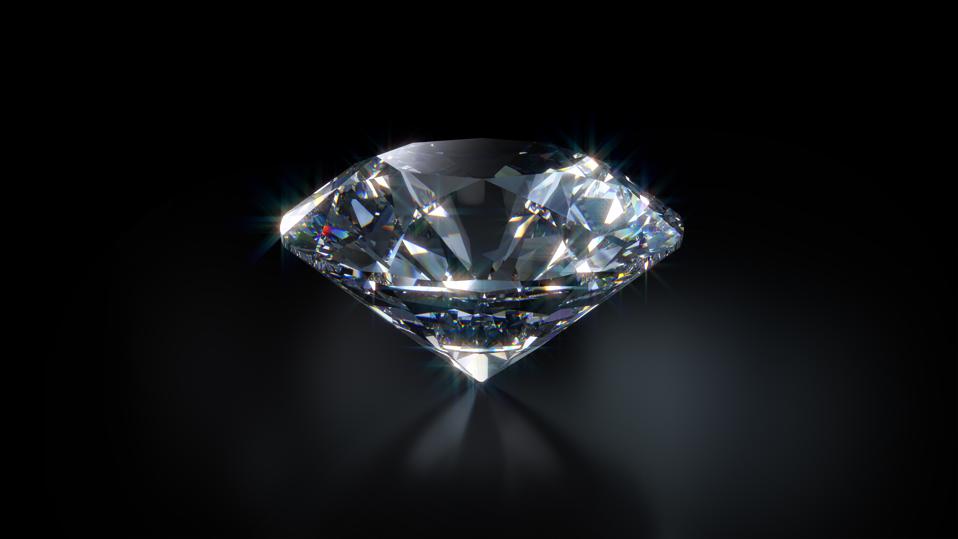 Let's first take a look at the classic and timeless diamond. Diamonds are the primary option for engagement rings for a good reason; they're the most durable gemstone you can find, with a ranking of ten on the Mohs scale. The only thing that can damage a diamond is another diamond. This durability makes diamonds the first choice for any daily wear jewelry, especially a ring. They're also beloved for their beauty and brilliance. If you've decided a diamond is the only stone for you, here are some options you'll have to choose from:
Mined: Traditional diamonds are also referred to as mined diamonds. Mined diamonds are the most expensive center stone option available and are highly coveted for their durability and sense of tradition. If you want to stick with tradition, a mined diamond will be your first choice.
Lab-Grown: Lab-grown diamonds come at a lower price point than mined diamonds and are virtually indistinguishable from each other; only specialized equipment can tell the difference. If you want something with a higher carat or a specialized color or cut, lab-grown diamonds are a fantastic money-saving option that's ethical and sustainable.
Colored: Mined and lab-grown diamonds come in a range of colors if you're looking for something unique. While a colored diamond will come at a higher price point, consider if this is something you'd like while designing your ring.
Diamond Alternatives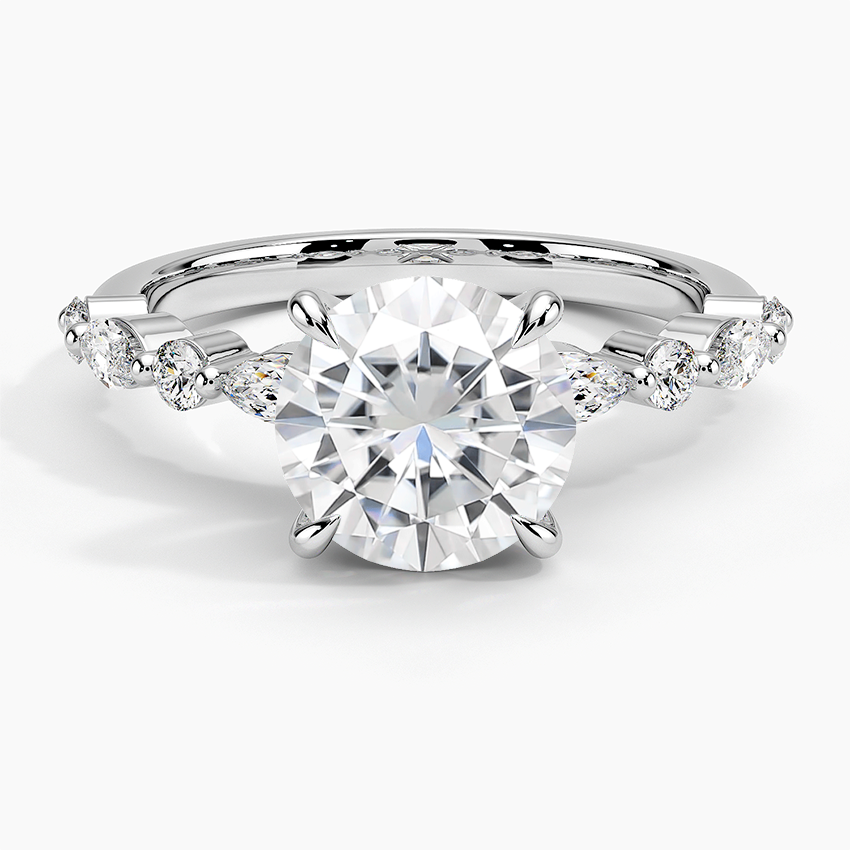 For those who are set on a diamond but don't want to pay the price or contribute to the diamond mining industry, diamond alternatives make a great option. Here are some of the most popular alternatives:
Morganite: Morganites are a fun alternative for playful brides who like the pale peachy-pink hue of this stone. They have a hardness of 7.5-8, so they're more susceptible to damage than a diamond, so keep that in mind if you choose to purchase this stone. But this is a beautiful option for couples on a budget.
Moissanite: These stones make a great alternative to a diamond but come in at a fraction of the cost. They have a 9.25 on the Mohs scale, making them just shy of a mined diamond's hardness. The main visual difference between moissanite and a diamond is in the brilliance. Moissanites have a fiery brilliance that gives them a stunning rainbow effect when they hit the light. While this makes them visually different than a diamond, it makes them beautiful in their own right.
White Sapphire: A white sapphire perfectly mimics the appearance of a diamond and comes pretty close to its level of durability. Ranking at a nine on the Mohs scale, a white sapphire will stand the test of time while being barely distinguishable from a diamond to an untrained eye.
Non-Traditional Gemstones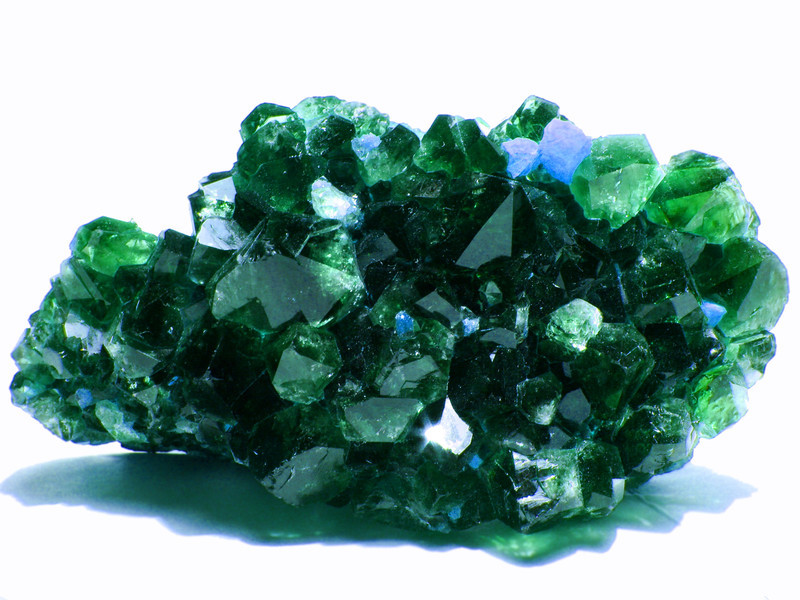 Non-traditional gemstone options have been steadily rising in popularity. While many of these options will require more care than a diamond, they make beautiful eye-catching center stones. The one thing to be aware of if you choose a stone with a vibrant color is that it'll fade over time, especially if you spend a lot of time in the sun. If you don't have a lot of direct sun exposure or are okay with replacing your stone at some point in your lifetime, here are a couple of our favorites:
Ruby: With a nine-hardness, rubies are one of the top choices for engagement rings. Their rich red hue makes them a romantic option for an engagement ring, and is sure to catch the eye of anyone passing by.
Emerald: A brilliant and unique choice, emeralds are beloved for their stunning green hue and connotations to royalty. They share the same hardness as a morganite, making them a great center stone option.
Choosing Your Gemstone
No matter which direction you go with your engagement ring stone, make sure you choose something you'll be comfortable wearing long-term. All of the options here make for fantastic center stones, so have fun with the design and make it your own.