If you're big on the outdoors but don't want to actually go "out" of the house and instead like to hang out in your patio, yard, or garden, maybe installing an awning is a good decision. This is even better if you like to have parties inside your free spaces.
By providing shade, your outdoor entertainment spaces, such as your garden or your yard, will become much more usable because of the protection it brings. Of course, when you have barbecues and parties on your property, or you have a business that includes people sitting on the patio, you would want to protect your guests from the rain or the heat of the sun.
Not only do they protect your guests, but they also protect your window frames and other outdoor furniture. However, people sometimes wonder what's the difference between an awning and a canopy. Here's your answer.
The Difference Between an Awning and a Canopy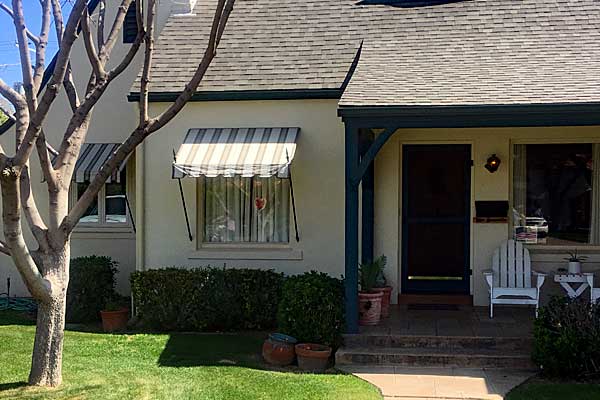 Both awning and canopy offer you a chance to relax in your outdoor spaces by giving you shade whatever the weather brings. However, despite this similarity, they are very different from one another.
Awnings are sheets of material attached to your home's exterior. They are fixed above your window, door, or overhanging above a pathway, porch, or patio. Unlike canopies, awnings are permanent fixtures to your home. This means that you can't disassemble them and put them away like you do a canopy.
Awnings also tend to be much smaller than canopies. Canopies can be big enough to cover a whole yard. Remember, awnings are permanent fixtures, so you should pick the right one that you're sure you're not going to regret. That said, you should fix one that suits the style of your home and the décor of your property's exterior.
The only downside of awnings is that they tend to be places that mud and water stores. So if you're looking to install an awning for your house, make sure to constantly clean it. With all that in mind, if you're convinced to finally get an awning for your house, then here are some tips on how to pick the right awning for your lovely home.
Material
When picking an awning, the first thing you should consider is the material it is derived from. There are different materials used in making the awning, and depending on your pick, your level of maintenance servicing would also be different. Fabric and aluminum are two of the most common materials used for awnings.
They are also the most popular among the bunch. In terms of aesthetics, fabrics are much more pleasing to look at, but they require more maintenance because they're delicate. Aluminum, on the other hand, is sturdy and much more durable. However, they're less pleasing to look at, and they offer less customization.
Angle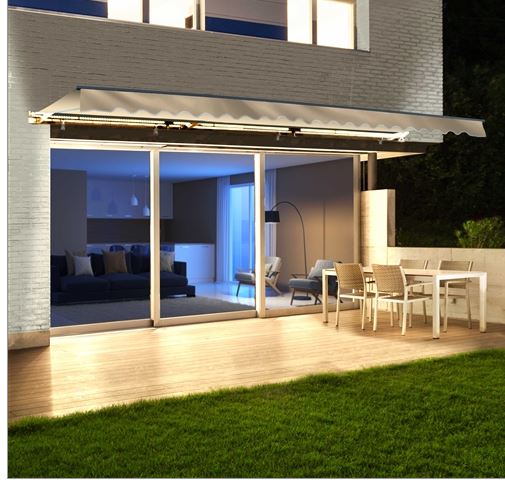 If you're opting for a retractable awning, then you can ignore this one. But if you're picking a fixed awning, then choosing the angle it would be installed in is essential.
For example, if your window is facing east or west, the optimal angle would be between 65 to 75 degrees to have the perfect shade and protection. If it's facing southwards, the angle should be lowered to 50 to 65 degrees because of the sun's movement.
Retractable or Stationary
If you are a fan of canopies because they can be put away but don't want to go through the hassle of disassembling them, then having a retractable canopy is the perfect choice for you. For instance, they are easily adjusted when you're not using them.
Also, they come with motors and switches built-in, so you don't have to use manual force to put them away. Not only that, but if you also put awning kits, your awnings can detect the changes to the weather, and they automatically deploy or retract based on it.
Extra Accessories
Speaking of awning kits, there are a lot of extra accessories that can accompany your awnings to make them function more and be more helpful. Things like side panels, weather detectors, thermometers, etc., are good to have when you don't want to pay attention to your awnings that much, especially when you're busy. However, you should know that they don't come cheap and might even be much more expensive than the awning and its installation itself.
Size
And, of course, you should pick the size of the awning to make sure it is appropriate to the place you're installing it into. While the smaller awnings can be more decorative, larger ones provide more shade and protection.
Final Words
For example, if you live in Australia, installing awnings in Newcastle is a good thing to have, especially when you want to lounge around in your outdoor spaces. It's optimal if you live in an area where it's mostly sunny. However, remember that they are permanent fixtures. Hence, picking the right one is important so that you don't regret them later.