A lot of people have dilemmas about moving a short distance. While some might think it is cheaper to do it themselves, this is not always the case. You might end up damaging your things or, even worse – hurting yourself. On the other hand, you can hire someone to do some legwork for you and make the move easier.
In any case, here are eleven cheapest ways you can move locally, so you can eventually decide what's best for you.
Hire Professional Movers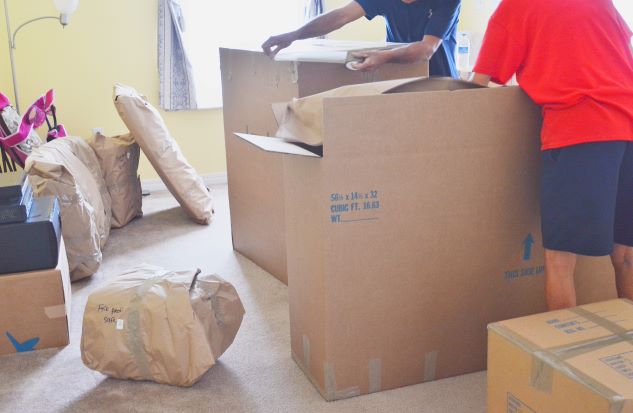 This can be an obvious suggestion but is also the most expensive option. If you have the budget, hiring professional movers is the way to go. They will handle everything for you and ensure all your belongings are moved safely and efficiently.
Make sure to get quotes from multiple companies and read the reviews for each company you are considering hiring before making a final decision. You can also ask people you know (friends or family) for recommendations if they have used a professional mover before. If you happen to live in California, Los Angeles local movers can help you make the entire process a breeze, from start to finish.
Rent a Moving Truck
Renting a moving truck is an excellent option if you don't have a large vehicle that can fit all your belongings. In this scenario, you'll have to do all the work, but it is much cheaper than hiring professional moving services. Just make sure the person you hire for the transportation has a truck license and that you have someone to help you load and unload everything.
You can also look into getting a moving truck from a friend or family member if they happen to have one. But don't forget to return it in the same condition you got it in!
Rent a Storage Unit
If you are moving short distance, you may not need all your things immediately. In this case, you can rent a storage unit to store some of your belongings until you are ready to welcome them into your new home. This can be very useful if you need to downsize or simply want to declutter and clean your home before officially moving in.
If you get the opportunity, don't forget to visit the storage unit before renting it to ensure it is clean and secure.
Rent a Container for Moving
If you have a lot of stuff to move, you may want to consider renting a container. This is essentially a large container that will be delivered to your doorstep, which you can then load up with all your stuff and transport to your new home.
This is a great option if you have a lot of belongings or large furniture that needs to be moved, or if you do not have a place to store them before the move.
Hire a Moving Labour Service
If you have a tight budget, you can hire moving labour services to get one hands-on help with the physical part of the move. They do not necessarily entail packing or unpacking services, but they can help you load and unload your things onto the truck.
Again, do your research before hiring anyone, and get quotes from multiple companies.
Use Public Transportation
If you are only moving smaller items, you may be able to use public transportation to get them to your new home. This is a fantastic option if you do not have much money to spend on the move.
You can pack up a backpack or a suitcase and take them with you on the bus or train. Ensure that you do not have too much stuff with you so that you can handle everything easily. It's easy to get carried away when packing, so only take what you are confident you can carry.
Ask Friends and Family for Help
If you have any friends that live close by, they may be willing to help you with the move and, thus, help you save some bucks. Just make sure to ask them in advance and give them a specific date and time that you will need their help.
You can also ask them to help you with the packing and unpacking if you need an extra set of hands.
Do All the Packing Yourself
If you are on a tight budget, you can also save money by packing everything yourself. This might be a lot of work, but it will go easy on your wallet. Remember to start packing early and strategically label all the boxes so you know what's inside them.
If you have children, they can also give you a hand, and it can even be fun for them to help pack up their things. Just make sure that they don't handle anything fragile or valuable.
Move During the Off-Peak Season
If you can, try to move during the off-peak season. This is usually from mid-September to mid-May. Moving during this time will save you money because there is less demand for moving services, meaning the prices also tend to go down.
Keep in mind, however, that you may have to deal with bad weather if you choose to move during the winter months.
Move During the Week
When you're planning your move, consider doing it during workdays. Moving companies are often the busiest on weekends, so, if you can, try to schedule your move for a weekday, as you may be able to get a better deal. However, that also means you may have to take time off from work.
Additionally, many apartment complexes have rules about when moving trucks are allowed to be on the premises. If you're moving into an apartment, you may be required to move during the week to avoid disrupting your neighbours on the weekends.
Negotiate with the Mover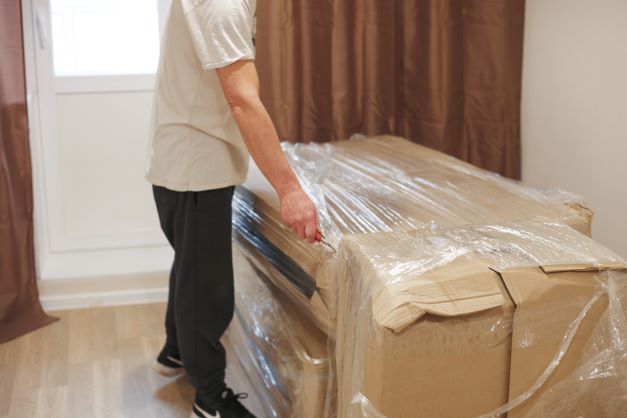 If you are hiring professional moving services, try to negotiate with the moving company. You may get a lower price if you are willing to pay in cash or if you do not need the full package of the services they offer. Be assertive and clear about the services you need and that you won't agree to pay more than you can afford.
Moving Doesn't Have to Cost a Fortune: Save Money with Our Tips
There are several ways that you can save money when moving locally. Using some of the tips we have provided above can help you successfully move your belongings to your new home without breaking the bank. Just make sure to start planning and packing on time, so you don't rush through the process.
A person smart enough to prepare in advance will always have a better chance of finding numerous ways to save money. So, start planning your move today and see how much money you can keep in your pockets.
When choosing Small movers, look for one that offers a flat-rate, no-hidden-fees price. This will ensure that you don't pay more than necessary for your move.