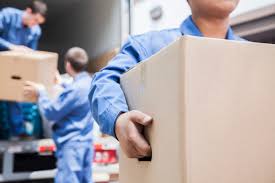 Moving can be a tedious task. It's always best if you scout for the best interstate moving companies to help you out. Hiring a professional moving company is a cost-effective investment. They will do everything on your behalf. This will give you time and energy to handle other important tasks while moving.
With the number of professional moving companies operating as movers in Manhattan NYC and other parts of the world today, choosing one can be tough. This is especially true if you're hiring these contractors for the first time.
Here are some useful tips when hiring a professional moving company:
    Prepare A Moving Inventory
Every item in your home is your investment. You have spent time and money in buying all of these. You want to take care of them throughout the move. Seeing your valuables damaged or realizing something is missing is a nightmare that no mover wishes to experience.
It's always best to prepare a moving inventory. This is a list that contains all of the valuables you're going to bring to your new home and which moving boxes they are in. Aside from making it very easy for you to identify where your valuables are, a moving inventory will also help you unpack easily the moment you arrive in your new home.
    Don't Pay A Large Deposit
When looking for a professional moving company to hire, avoid working with contractors who will require you to pay a large deposit upfront. Do not fall victim to this kind of scheme. Reputable moving companies will not demand cash or any payment before moving. Respectful companies will only ask for payment after you're done with the move.
    Get References On The Professional Moving Company
A professional moving company is a business. The contractors working under the company will have to entice customers in order to earn and continue operating. Without customers, these companies won't be able to earn any profit and thrive in the industry. This is one of the reasons why professional moving companies pay for extensive and complex marketing strategies.
However, just because a professional moving company can afford all of these marketing campaigns, it doesn't mean that they offer the best services. Ask for references from some of your top choices. Contact these previous customers and see if they were satisfied with the services they received.
If the professional moving company doesn't provide you with any references, look for other options.  As, this can usually mean that the moving company is not confident about the quality of their services.
4.  Coupons
Check local coupon websites where you can save money on local moving companies. For instance Groupon.com has a coupon for $125 off Bellhop movers.
Knowledge Is Power
Hiring a professional moving company can be very beneficial. We hope that this article has served as a useful guide for hiring a professional moving company.